Salesforce CPQ Solution for Product Configuration
High-performance guided selling and advanced product configuration is challenging in any of the top CPQ solutions. That's why Logik.io was built: to augment the capabilities of Salesforce CPQ with the fastest, most intuitive, and easiest to manage configurator on the market
SCHEDULE A DEMO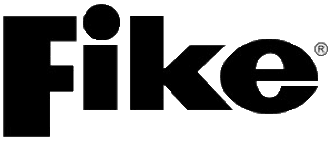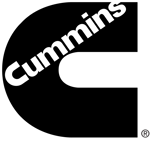 Why Logik.io is a must-have piece of your CPQ solution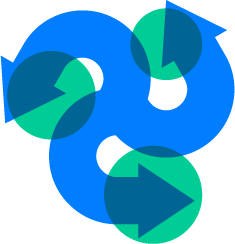 Augment and Enhance Your Salesforce CPQ Solution
Give your sales reps the tool they need to deliver a quote with a seamless add-on to Salesforce CPQ. No more picking through part numbers and product lists. Let Logik.io guide every seller to the perfect solution in your quoting tool.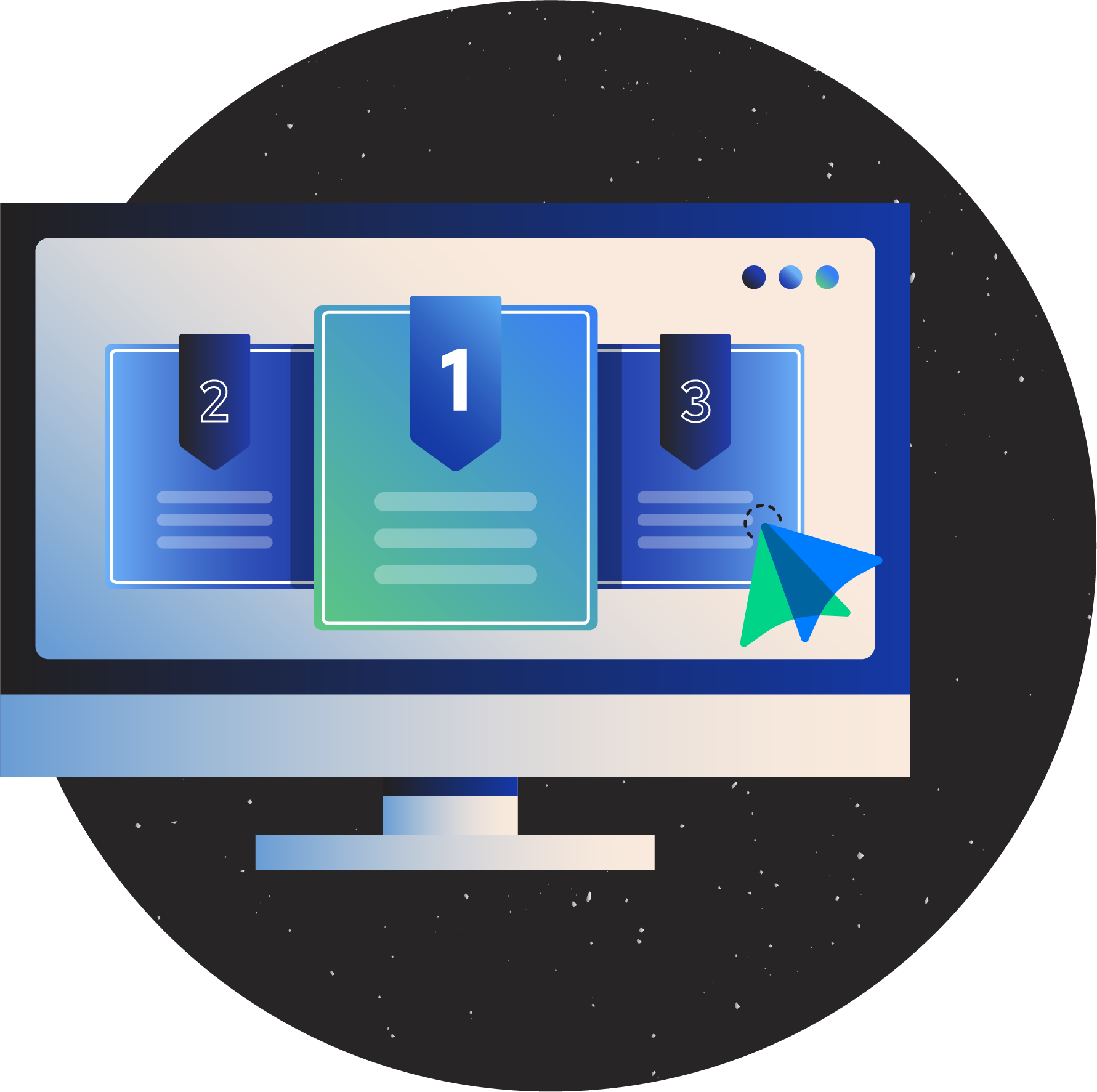 Maintain a single source of data in the leading sales and CPQ platform: Salesforce
There are endless headaches associated with external product configurators outside of the Salesforce data model. Logik.io is built directly on the Salesforce platform and within the Salesforce data structure, so you can still leverage all your product data in one central place.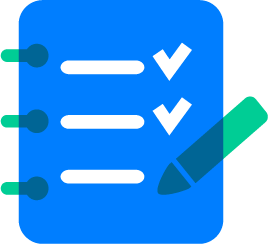 Exceptional sales rep experience with lightning fast speeds
Logik.io adds a proprietary logic engine to Salesforce CPQ built to handle even the most complex product configurations with lightning fast speed for sales reps to produce quotes faster for every product, for every customer.
Your CPQ solution does everything you need it to do. But product configuration is still a challenge for you and your sellers?
Enter, Logik.io
Find out how
The "C" of your CPQ tool is the most important part of your quoting experience, yet it's often the most overlooked. Giving sales reps the best guided selling experience when configuring products, especially when configuring complex products, can accelerate speed to quote by 2X, increase rep productivity, and reduce the headaches of workarounds for CPQ solutions.

Logik.io was built to enhance Salesforce CPQ by seamlessly adding a product configuration solution that makes life easier for you and your sales reps with more intuitive, fast, guided selling experiences.
Learn more about Logik.io's Commerce Logic Engine
CPQ Solutions
By utilizing a Configure Price Quote (CPQ) solution, you can sustainably optimize your company's operations and build a future-proof unified system for marketing multiple-variant goods and services. For manufacturing, CPQ software is particularly valuable. Continue reading to discover a handful plucked from the top 10 CPQ software options to help you complete sales deals faster.
What is CPQ Software?
Configure, price, quote (CPQ) software enables your firm to automate the quoting and proposal process, beginning when a client presents their demands in the firm's offering and finishing with the delivery of a full estimate to the client or potential client. Sales teams utilize CPQ software to speed up the sales process while boosting quotation accuracy and client interactions. These software packages enable your organization to identify a customer's demands and present them with unique estimates tailored to those needs.
Product price might become increasingly challenging to monitor as your business expands. Configuring a quotation may be a time-consuming procedure, especially if the service or product has a lot of variables. CPQ software is frequently an add-on to CRM systems, and it works alongside typical CRM tabs like sales forecasting and inventories.
Does my company need a CPQ solution?
The overarching advantage of using CPQ software in your sales force is automation within your sales cycle, which allows agents to invest more time to get to know the client and establish a mutually profitable connection with them. It reduces any need for salespeople to go through many worksheets seeking client, price, and quotation information.
A CPQ system can automatically generate any possible configuration, pricing, and discount combination. This allows you to provide your consumers with the most precise quote possible.
The key to a successful CPQ implementation is to drive change initiatives and to implement certain guiding principles, which include:
Better handling of approvals: Compliance with corporate policies and procedures is required in the CPQ process flow to reduce approval delays and streamline the approval procedure.
Future possibilities and renewals:

CPQ solutions

estimate orders and pipelines by analyzing consumption patterns.
Management of auto-renewals:

Effective promotion for consumption-based models necessitates a rethinking of renewal management.
Flexible pricing:

CPQ should encourage the use of associated monetization strategies.
Dynamic setup:

CPQ works using characteristics, programmable routines, and a hierarchy-based setup.
Best CPQ Software Solutions
The brilliance of CPQ solutions is that they handle the full configure, price, quote process with prospective clients, freeing up sales professionals to work on creating rapport, forming relationships, and providing a pleasant customer experience.
While this is not a comprehensive list of all CPQ software examples available, it is a collection of the most well-known and highly reviewed CPQ products now accessible to sales teams. Many are on the lists of best CPQ software according to Gartner.
Salesforce CPQ
Salesforce CPQ can benefit your company by automating the quoting, contracting, and ordering processes with clients. This solution operates in conjunction with Salesforce CRM, allowing you to manage all of your client information in one place.
Salesforce CPQ Features
Among the features are:
Product configuration:

This functionality enables the sales staff to simply design product bundles for an easy sale. The program allows the reps to update these bundles whenever they need to. The configuration potential also influences pricing.
Granting discounts:

Salesforce CPQ is responsible for assisting with basic discounts to close the transaction. However, it also provides certain predetermined reductions for specific usage circumstances. It employs the principle of automating and streamlining to accomplish the simple discounting components for streamlined CPQ Salesforce pricing.
Quote renewals and contract creation :

Salesforce CPQ allows you to build deal contracts and perform quotation renewals. As a result, your sales staff will find the process more streamlined and productive.
Matching the quotes with the clients' needs:

Your company's growth is adaptable, and Salesforce CPQ gives you the tools you need to track it and achieve your objectives. Salesforce CPQ handles contract changes, pricing, and renewals.
The most valuable aspect of Salesforce is the ecosystem and resources it offers outside the functionality. You may find several Salesforce CPQ examples on their website and free Salesforce CPQ tutorials and Salesforce CPQ certifications through their Salesforce CPQ trailhead course. You can also schedule a Salesforce CPQ demo to start.
Salesforce CPQ documentation is best in class once you've implemented Salesforce CPQ as your CPQ tool. You can generally locate a very qualified admin because there are distinct job responsibilities for Salesforce CPQ jobs.
Oracle CPQ
Oracle CPQ is software that walks you through a detailed step-by-step procedure for setting purchase requests. This solution was created to link the front and back offices, and it can simply be integrated with other customer experience systems.
Oracle CPQ is intended to increase the productivity of sales operations while also increasing user satisfaction by completely managing the sales request procedure. It is designed to help banking, innovation, branding, sales, production lines, and delivery businesses.
Oracle CPQ has a configurator, enabling customers to create sophisticated or simple solutions with many goods and services. It implements regular pricing and discounting principles automatically and follows changing price plans. Oracle CPQ enables sales representatives and distribution partners to develop precise and competent offers, labor statements, and legal agreements on time. Oracle CPQ documentation enables users to easily design and manage dynamic layouts, content, and terms of service.
It enables cross-team cooperation on quotations and scope of work papers across sales, support, and technical staff. It improves the sales process by shortening cycle times and raising total profitability. The technology enables you to produce branded quotations and offers based on our established pricing frameworks and corporate rules. Using Oracle CPQ after Oracle CPQ training, your sales team can sell from any location and device. It enables users to create professional-looking and accurate papers tailored to their customers' demands.
Most businesses choose between Oracle CPQ, Salesforce CPQ, and Apttus CPQ. The primary benefit of Salesforce CPQ over Oracle CPQ is that Oracle CPQ Architecture is significantly more rigid and less adaptable than Salesforce. Oracle CPQ jobs are significantly less in demand than Salesforce in terms of resources and ecosystem, and tools like an Oracle CPQ tutorial are far less developed.
Apttus CPQ
Apttus CPQ, built on the Salesforce1 platform, improves sales performance by leading users to the best available quotations for all goods, pricing, and channels. Despite being a complete CPQ solution, Apttus still uses CRM software for some operations, which isn't always a big deal.
Apttus is a program that enables your company's sales outlets to enhance sales and has a solid grip on the marketplace. The Apttus CPQ platform is in charge of increasing the company's sales performance by providing customers with a path to improved quotations for the product offers, platforms, and price variables. Furthermore, the integration of CPQ quoting software on the firm platform will aid in the automation of quotation renewals going by past pricing.
The greatest discussion in the CPQ world is between Apttus CPQ vs Salesforce CPQ. Apttus CPQ features are quite similar to Salesforce; however, Apttus has the advantage of now being a member of Conga Contract Lifecycle Management. They were bought out a few years ago. Apttus CPQ pricing is similar to Salesforce. There is also an Apttus CPQ Salesforce integration and an Apttus CPQ Salesforce tutorial on PDF and otherwise.
For further information, visit what is now Conga's website, where you can obtain Apttus CPQ Training, Apttus CPQ Documentation, and the Apttus CPQ developer guide.
SAP CPQ
SAP CPQ features a comprehensive configurator system with a very intuitive UI that fits best when coupled with SAP ERP; however, sales teams do not have a mobile field presence. SAP CPQ is best suited for mid-sized to large-sized companies that generate significant income and require CPQ software to streamline their complicated sales operations.
SAP CPQ, formerly known as Callidus CPQ, is SAP's cloud-based software-as-a-service (SaaS) solution designed to assist sales teams in performing sophisticated product setups and creating and managing sales quotes.
SAP finalized its SAP Customer Experience sales suite in 2018 with the purchase of Callidus, which provided a cloud-based quoting solution for both simple and customizable items. SAP CPQ Callidus is a more traditional tool that SAP obtained through the acquisition. Salesforce is a system that SAP CPQ frequently integrates with. Because the SAP CPQ integration is not particularly strong, firms that rely heavily on Salesforce should use Salesforce CPQ instead.
Configure, Price, Quote (CPQ) software is a key update for firms. It enables you to get a realistic value quotation rapidly. It also enables you to avoid mistakes that might lose your future sales. But the most important reason to choose SAP CPQ or another software is that it will help you develop your company by keeping the sales process faster, simpler, and more successful. Through SAP CPQ documentation and SAP CPQ tutorials, you can get your team ready with SAP CPQ training solutions.
Logik.io was created to manage complicated settings with ease of installation and management. We have a team of professionals that are knowledgeable about CPQ and setup. Check out Logik.io's Salesforce setup solution with Threekit-powered graphics to experience what transpires when the best join together to create incredible encounters.
Additional Related Resources
Guided Selling | Guided Selling Software | Guided Selling Salesforce CPQ | Configure Price Quote | Guided Selling for Manufacturing | Product Configuration Software | Logik.io for Salesforce CPQ | CPQ for Manufacturing | CPQ Tool