LOGIK FOR SALESFORCE CPQ
Supercharge the power of Salesforce CPQ with lightning fast next generation configuration
Enhance the speed and quality of your CPQ experience, while keeping all of your data in Salesforce. Add guided selling, Bill of Materials, and advanced logic into Salesforce to make your configuration more robust and lightning fast.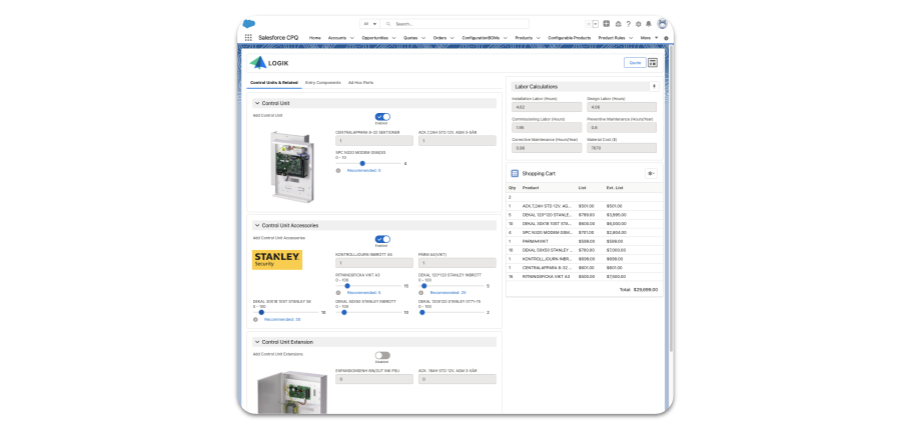 Take Your Salesforce CPQ Experience to the Next Level
Extend the capabilities of Salesforce CPQ by adding Logik.io's next generation configurator to power your complex and advanced rules and configurations in your selling process.
Enable Complex Configuration
Easily guide your sales users through even the most complex configuration scenarios by building advanced logic and relationships that traditional CPQ engines can't achieve or maintain
Accelerate Sales with Superior Speed and Performance
Say goodbye to load times, wait times, and asking reps to take extra steps. Give your sales users split second response times without the need for "save" and "update" buttons
Leverage Existing Salesforce Data Model
Make what you already have, better. Keep all of your products, data, and overall administration inside Salesforce with a common data model, and layer Logik.io on top
Move to Feature-Based Configuration
Don't pick parts. Sell products. Focus on selling your products with a feature based configuration experience, and let Logik take care of generating the Bill of Materials
WHO BENEFITS?
Logik makes your Quote-to-Cash Experience easier to manage and more effective across your entire business
SALES

REVENUE & BUSINESS OPERATIONS

SYSTEMS & IT

ENGINEERING
Sales reps are impatient. Don't leave them waiting.
Sell more and sell faster with split second best-in-class performance and usability, even for your most complex configuration use cases.
Easier to manage, less headaches.
Use a single configurator to enable direct sales, channel sales, and self-service eCommerce experiences. Logik.io's advanced configuration capabilities ensure your products are configured and priced correctly every time.
Reduce systems maintenance time, effort, and costs
Use the Logik.io configurator to consolidate and unify your data in one place, and use our advanced administration capabilities to dramatically reduce your current maintenance costs.
Flexibility to empower your teams effectively
Give your product engineering teams greater flexibility to offer exactly what your customers want. Business users can easily maintain the configuration rules in Logik.io
BUILT ON SALESFORCE
Logik.io is a proud Salesforce ISV Partner
We're not only built on Salesforce, using the Salesforce data model, but we partner with Salesforce to ensure our customers get the most out of the Salesforce Revenue Cloud technology.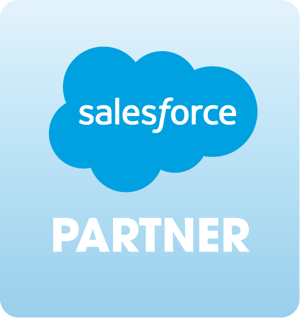 TALK TO US
Interested in taking your CPQ experience into the next generation?