Simple to manage, easy to use
product configuration software

from Logik.io

Logik.io's advanced product configurator, or as we call it, our Commerce Logic Engine, takes even the most sophisticated products, and makes selling them simple, so every customer gets exactly what they need. By providing an easy-to-manage, flexible, centralized solution for managing how products can and should be sold, businesses can accelerate their GTM agility, reduce system administration costs, and increase selling effectiveness across channels.
Why is Logik.io's Commerce Logic Engine for Product Configuration a Game-Changer?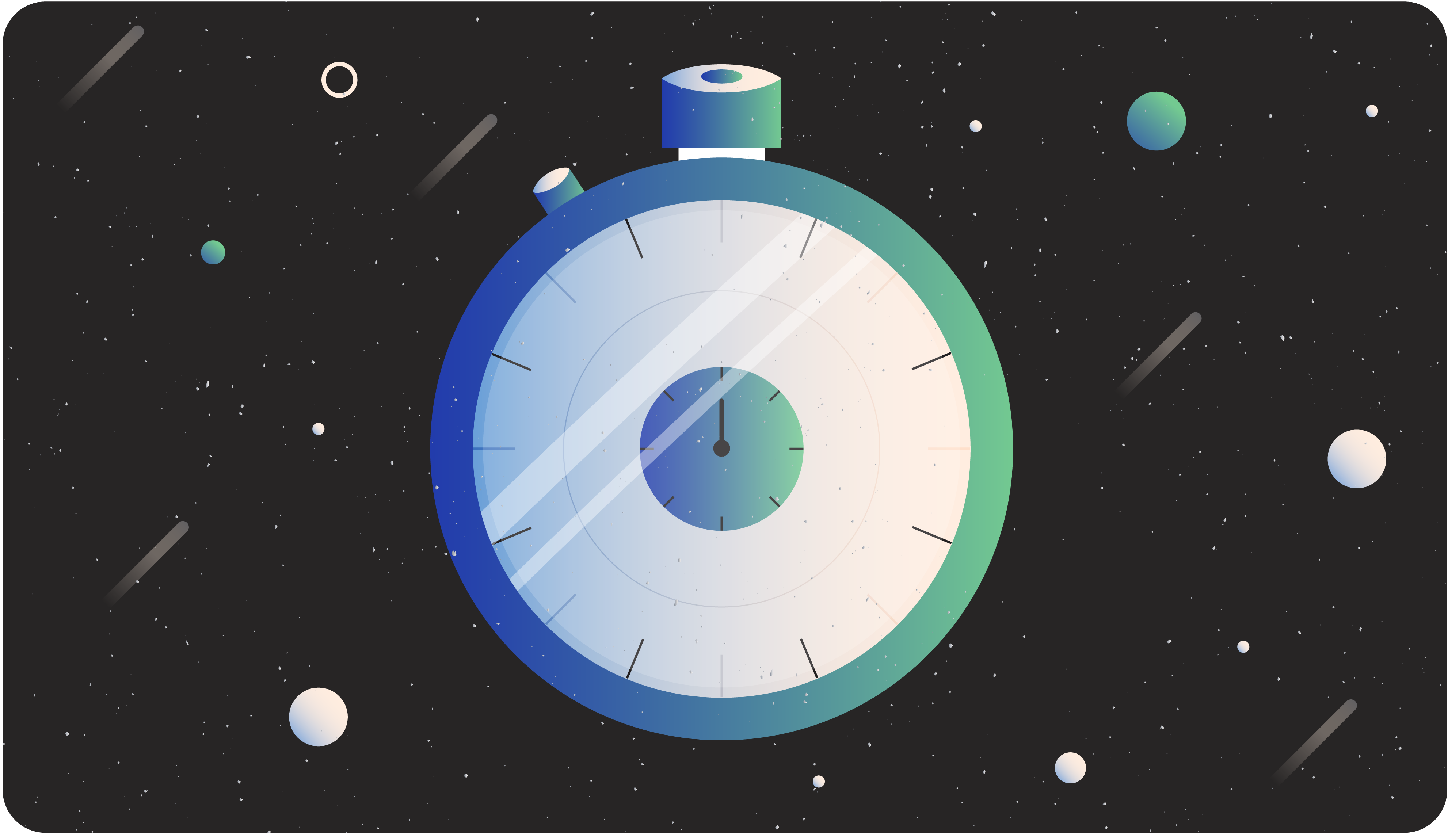 Flexible & Intuitive
Give your sales reps the tool they need to deliver a quote for products and services that fit exactly what your customer needs. No more picking through part numbers and product lists. Let Logik.io guide every seller to the perfect solution.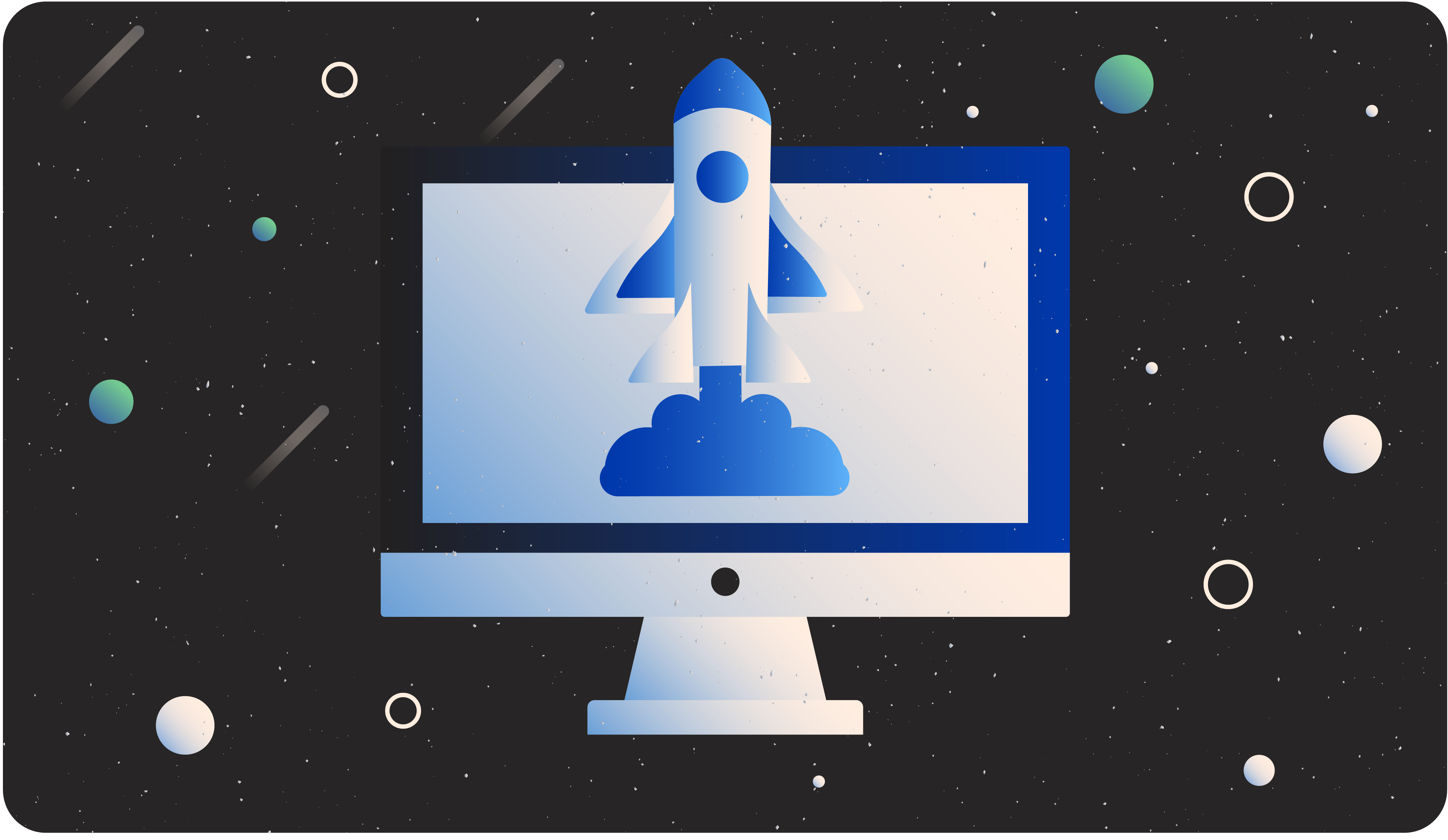 Maintain a Single Source of Data
Logik.io enhances the "C" of Salesforce CPQ, and is built directly on the Salesforce platform and within the Salesforce data structure, so you can still leverage all your product data in one central place. Logik.io works right alongside your existing system.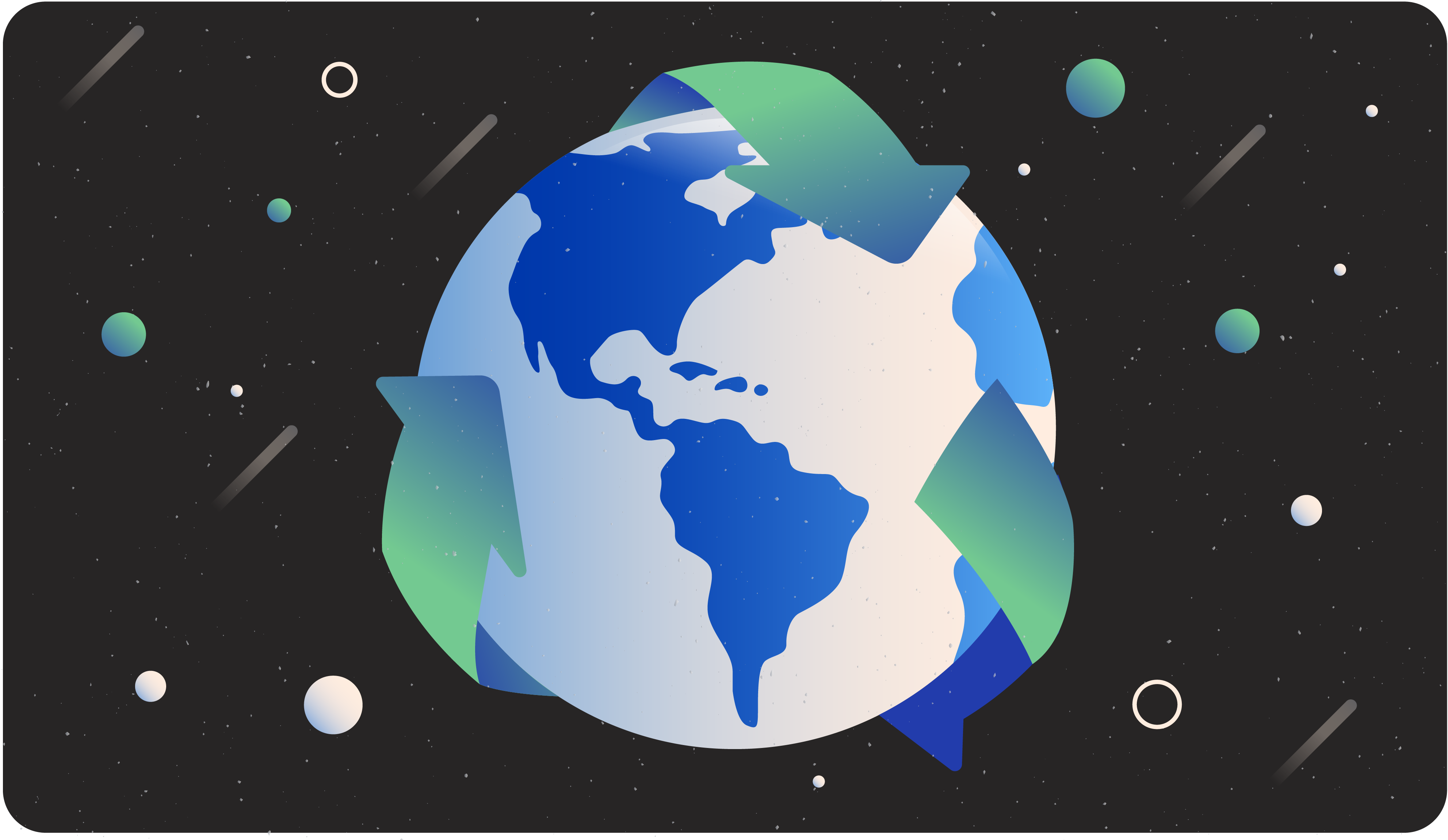 Lightning Fast Speeds
Logik.io adds a proprietary solving engine to Salesforce CPQ built to handle advanced product configurations with split second speed speed for sales reps to produce quotes faster for every product, for every customer, every time.
Section 1 Product Configuration Software
Each component of the Configure, Price, Quote (CPQ) process...
needs to be intentionally crafted and utilized in order for both buyers and sellers to see ultimate benefit. Product configuration software supercharges the "C" of Configure and helps businesses facilitate product customization in direct sales, B2B and eCommerce settings. Buyers are constantly on the hunt for the ideal omnichannel experience, and strong configuration options can help you deliver.

With custom product configuration options, shoppers can choose features online or answer sales reps' needs-based questions to find the right combination of options available. These options can range from the color and pattern of an item, to physical features and construction methods for manufactured sets. Depending on how a configurator is set up, it can be classified as either product-based or attribute-based.

To learn the difference between product-based and attribute-based configuration, and which option is your business's best bet, download our free Configuration Guide at https://learn.logik.io/configuration-guide.

Product configurator software often works best when combined with other tools, and is closely entwined with configure price quote software.

Think of guided selling, product configuration, and CPQ software as the Three Musketeers: capable alone, but unstoppable together. Guided selling walks customers through the options available, and what sort of modifications are possible. This reduces the amount of prior knowledge a buyer needs to engage with the products, and allows the system to leverage its own logic to pick up the slack. Product configuration software provides the combination rules, determines what parts are required, and in some cases, displays dynamic visuals. Finally, CPQ software generates quotes encompassing all variables. If your CPQ software is advanced enough, like Logik.io, there may even be options for creating unique bills of material (BOM) for sellers and manufacturers.

Product configuration software is vital for several key reasons. Consumers across B2B and B2C industries consistently report wanting customizable products, self-guided journeys, and more high-quality visuals. This desire has been referred to as "consumerization," and is a major influencing factor in software and website development. Such consumerization has been spurred by global events of recent years, and has caused a large scale paradigm shift across the market.

Additionally, as more businesses adopt product configuration softwares, it's harder to compete without one. From a business perspective, it's wildly advantageous to keep up with the pack. Without taking the time to strategize and implement now, you'll be in a constant position to play catch up as the businesses around you expand and grow their offerings. Product configuration software increases conversions and product pricing, decreases costs and returns, and boosts customer experience (CX) metrics and loyalty.

However, most product configurator software options are add-ons to other tools, chained to the provider platform, intended for simple configurations, or all three, like Salesforce CPQ's configurator. They aren't designed to handle sophisticated configurations. They're merely tangential offerings. For businesses with simple products and needs, platforms like Salesforce provide amazing and useful tools, but they're not for everyone. They also aren't the only option anymore, as headless systems are starting to pop up more and more. We actually took a direct look at headless eCommerce as it compares to traditional offerings, and found 5 clear reasons why headless comes out on top.

Companies that require robust product configuration software often become frustrated and assume a custom product configurator is their best – or even only – option. They're usually unaware of the pitfalls and don't know there's a better way to incorporate consumerized options via custom product configuration. Businesses with advanced products and sophisticated configurations require a targeted solution expertly built for that kind of complexity, like Logik.io.

Logik has tailor-made product configuration software for both Salesforce CPQ and eCommerce. Purpose-built software with attribute-based logic from a team of experts is far superior to DIY custom product configurators.
Section 2 Where to use Product Configuration Software
There's no denying that implementing product configuration software is a strong choice for many businesses.
But, if you're asking yourself where you should use such software, and if there's a direct benefit it could provide to you and your buyers, we can help get you some of those answers.
Product configurators can enhance experiences across all types of industries. In fact, you may have experienced product configurators already without knowing it in environments like online car builders.
That being said, the two main use cases for configuration software like the Logik.io Commerce Engine are in Configure, Price, Quote (CPQ) and eCommerce environments – particularly, eCommerce for B2B manufacturers.
It makes sense that product configuration software would be useful in CPQ environments. After all, the very first letter in the acronym itself stands for "Configure." Supporting software can allow for dynamic pricing updates, 3D renderings of customized items, quotes generated in real time for the buyer, and so much more. To see specific Logik.io examples for Salesforce CPQ, an industry leader in the field, you can reference our Use Cases page at https://www.logik.io/salesforce-cpq.
In eCommerce environments, buyers are showing more "consumerized" preferences, looking for guided selling options and personalized experiences before they commit to a purchase. This is where product configuration software can enhance such experiences, with fast processing times and unique banks of logic that can be leveraged to help your customers put together their ideal cart. B2B manufacturing has seen a specific boom in this arena over the past few years, leaving a great opportunity for discerning companies to start incorporating such software as early on as possible. We have a full rundown of the ways in which configuration software like ours can be applied at https://www.logik.io/ecommerce.
Section 3 3D Product Configurator
Considering how consumers interact with online sellers' products,
it's best for companies with an eCommerce and/or omnichannel approach to have a specific kind of product configuration software – specifically, software that allows for live-time 3D renderings. Consumers want the freedom to mock up their ideal shopping cart, with changes, modifications and customizations reflected live and in real time. Fewer and fewer are engaging with sales opportunities that do not offer the level of dynamic interaction and feedback that can be accommodated by product configuration software, and accompanying tools. Having a 3D product configurator for eCommerce allows configurations to be visually represented, so customers can view changes as they're made. In scenarios where a physical item cannot be seen or visited prior to purchase, a thorough and accurate visual rendering is the next closest thing a buyer can get.
The software needs the ability to configure complex products simply enough for any eCommerce customer. It must also render real-time dynamic product visuals to successfully aid customers with configuration. A consumer will not want to wait 30, 45 or 60 seconds to see an update made when all they had to do was click a button to engage with it. In that time, they're liable to close out the window and search for an environment that closer matches their needs, and better respects their time. This kind of complex, on-demand, dynamic 3D product configuration software requires expert development and regular maintenance. After all, your entire customer experience and buyer's journey depend on its success and consistency.
Despite this, many businesses try to find other options to use as a band-aid, like a free 3D product configurator, or try to learn how to build a 3D product configurator themselves. Among DIY options for a 3D product configurator, open-source programs are common. Of course, once again, this often doesn't work out well, for reasons previously discussed. Without addressing ease of use, processing time and expert development needs, attempts at implementing a free open-source 3D product configuration software fall short.
Especially for particularly sophisticated products and complex configurations, a professionally built 3D product configurator with advanced visualization capabilities like Threekit's is the best option. eCommerce business success often rides on their 3D product configurator's ability to provide high-quality visuals for custom products. This is where Threekit can lend their expertise. eCommerce customers also want an independent but guided buyer's journey with great CX. That may sound like a lot to expect, but customer expectations are evolving with technology, and we have an obligation to deliver what they're looking for. If we don't, we won't earn buyer business. Without buyer business, what's the point?
A powerful, targeted, and established solution like that of our partners at Threekit—especially when powered by Logik.io's next-generation headless commerce configuration engine—can deliver all that and more. Fuel complex configurations at lightning-speed and render industry-leading interactive, photorealistic, 3D, and 360° visuals that will dazzle customers. With integrations for all the major platforms, Logik.io and Threekit deliver the best product configuration software and 3D product configurator for Shopify, Magento, BigCommerce.
Section 4 Product Configuration Example
Looking around many eCommerce sites, you may notice that product configuration is missing altogether.
Despite popular demand, so many sites don't have the customization options buyers crave, for one reason or another. And, to be fair, it does take a coordinated effort to properly deploy a product configurator in an eCommerce environment. The main issue often comes down to the division of labor for the company implementing the software. The marketing department is often put in charge of a company's website, because of the amount of physical copy and branding that comes with the territory. While marketing may be the correct fit to create page content, ensure consistency and engagement, when it comes to complex technical issues like product configuration, marketing isn't the right team for the job. It is an entirely different world, and that is where we need to call in software engineers to take the baton.
Marketing teams and software engineers often have completely different skill sets, due to the amount of specialization required to succeed in either field. Just like you wouldn't want programmers designing your ad campaigns, or plumbers running your electric, marketers shouldn't be in charge of your product configuration software or its upkeep. What your team needs to solve this problem is an out-of-the-box solution like Logik + Threekit that's powerful enough to handle the entire product configuration process, easing strain on software engineers, but simple enough for the folks in marketing to use without stress. Finding the happy medium of a product configuration software that is accessible yet stable has fueled Logik.io's own development from the start.
Another common field in which product configuration software is often missing from a business website is in the manufacturing industry.
Do you want the inside scoop on the current state of eCommerce for B2B manufacturers? Our free, on-demand report gives you all the data you're looking for at https://learn.logik.io/state-of-b2b-ecommerce.
Product configuration in Salesforce CPQ has bigger gaps for some industries that get more nuanced and complex than the average eCommerce shop, and manufacturing fits that bill perfectly. A manufacturing product configurator needs advanced rules and omnichannel selling capabilities as well as a simple product configuration process to ensure fast GTM agility, so that new updates and products can be introduced quickly. This is another product configuration example where simply Googling "how to build a product configurator" just won't cut it. A proper solution requires more than a page of Google results has to offer.
Section 5 Why you shouldn't try to build a free configurator
Our cutting-edge technology and industry-leading expertise provide the most powerful, advanced, complex, and hassle-free product configurator available –
at an appropriate cost, but a cost nonetheless. While it may be cheaper, or initially even free, to learn how to build a product configurator in your spare time or settle for a free open-source product configurator, those options are also unlikely to lead to success. Putting in the work on the front end to establish product configuration software that is as dynamic, useful and efficient as you want your company to be saves hours of time later on down the line for all sorts of teams, both internal and external.
Investing in our best-in-class tools can benefit your business in unimaginable ways. That's how they earn the reputation of best-in-class to begin with. Since they can actually lower your costs, returns, and abandoned carts while raising conversions, average cart value, customer lifetime value, customer retention, and profits, not using them is likely costing you far more in the long run.
Give your customers the custom product configuration, journey, and experience they not just want, but deserve, with Logik + Threekit. Right now, having great product configuration software is a huge advantage over the competition. However, rapid adoption, especially in B2B industries, is predicted to continue. Why not make sure you're in position to ride that wave?
Soon, simply having product configuration software won't benefit you so much as not having it will hurt you. Setting yourself up with the most powerful and advanced product configuration software and 3D product configurator on the market can ensure you'll have the upper hand when that happens, and keep the trust and business of your target audience.
Section 6 Product Configurator Excel
Businesses that decide to build a custom product configurator themselves frequently just Google "how to build a product configurator,"
which may seem like a logical start. Sure, it can provide some foundational knowledge. However, the researchers usually end up with a so-called solution that can't meet their needs and their complexity. What often happens is an employee searches "how to build a product configurator" and gets a SERP page filled with results like:
Free Product Configurator Excel Template
Excel Configurator Add-In
Part Number Configurator Excel
Price Configurator Excel Template
Configuration Management Excel
After dozens or hundreds of hours researching product configuration software and implementing whichever choice they saw most fit, all they have to show for it is a less sophisticated product filter than they started with. If you were looking for any sort of immediate ROI here, you'll be hard pressed to find one. Excel spreadsheets simply can't replace product configuration software – nothing can. That's why the software was conceived to begin with – to fill the gap left by such piecemealed "solutions." They can call it a product configurator, but at best, it replicates only one of many features that make product configuration software useful.
Even for a product filter, it's hard to use, time consuming, requires endless manual data entry, it's subject to human error, and it can't integrate with tools like your CRM. For any business in need of something more powerful than Salesforce's product configurator, Excel can't work.
Surveying other options in the arena, some may find a JavaScript product configurator to be another DIY option. While an open-source product configurator like this has more flexibility than something like Excel, it can also be a huge hassle to maintain long-term and likely won't meet your needs. You'll end up sinking costs into maintenance and upkeep, and have to do so time and time again. The only true solution is product configuration software intended for complex products with advanced, customized configuration logic.
Logik.io for Salesforce CPQ is a product configurator built on Salesforce using its data model. It seamlessly integrates with and augments its platform to supercharge your configuration capabilities and provide added functionality. Logik.io was created by some of the foremost experts in the field with over 100 years of combined experience and long-standing reputations that precede introduction. They created a next-generation headless commerce configuration engine with a product configurator API capable of connecting anything you need.
For great product configurator examples, check out the Logik.io site and discover how we make advanced configurations work. To learn more about how to build a 3D product configurator into your customer experience, our sister company, Threekit, has you covered. Combining the power of Logik.io and Threekit can help you build an amazing product configurator for web-based product customization your consumers will love.