Help Sellers Sell, with Logik.io Guided Selling for Salesforce CPQ
Easily architect unique and intuitive guided selling flows and UI with Logik.io's Commerce Logic Engine. Logik.io's advanced guided selling capabilities enable businesses to deliver engaging, guided experiences that help sales reps more effectively sell perfectly configured solutions, not just lists of parts. See what a guided CPQ experience feels like for yourself.














How does Logik.io's Commerce Logic Engine Supercharge Your Configure, Price, Quote Experience?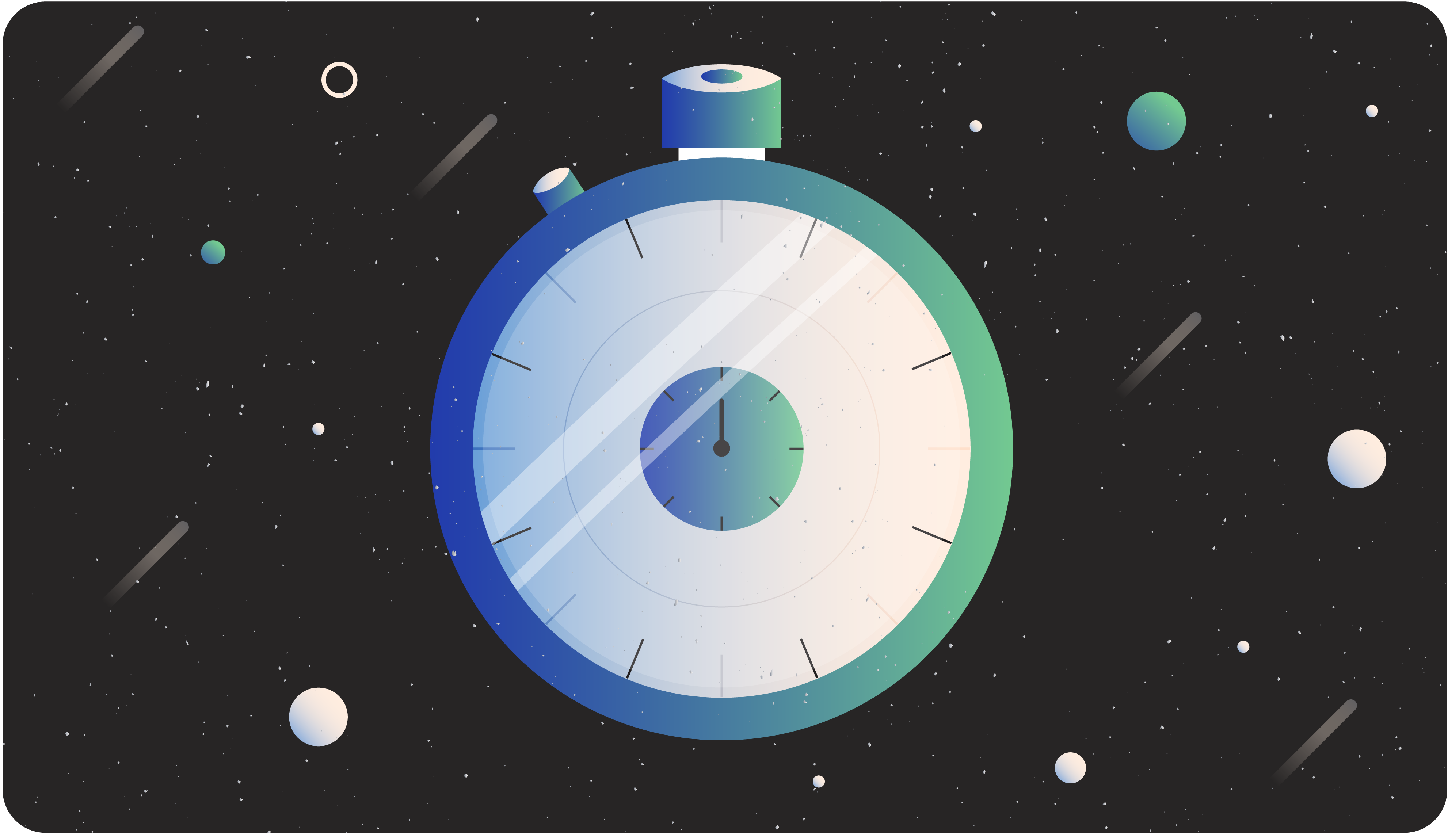 Flexible & Intuitive
Give your sales reps the tool they need to deliver a quote for products and services that fit exactly what your customer needs. No more picking through part numbers and product lists. Let Logik.io guide every seller to the perfect solution.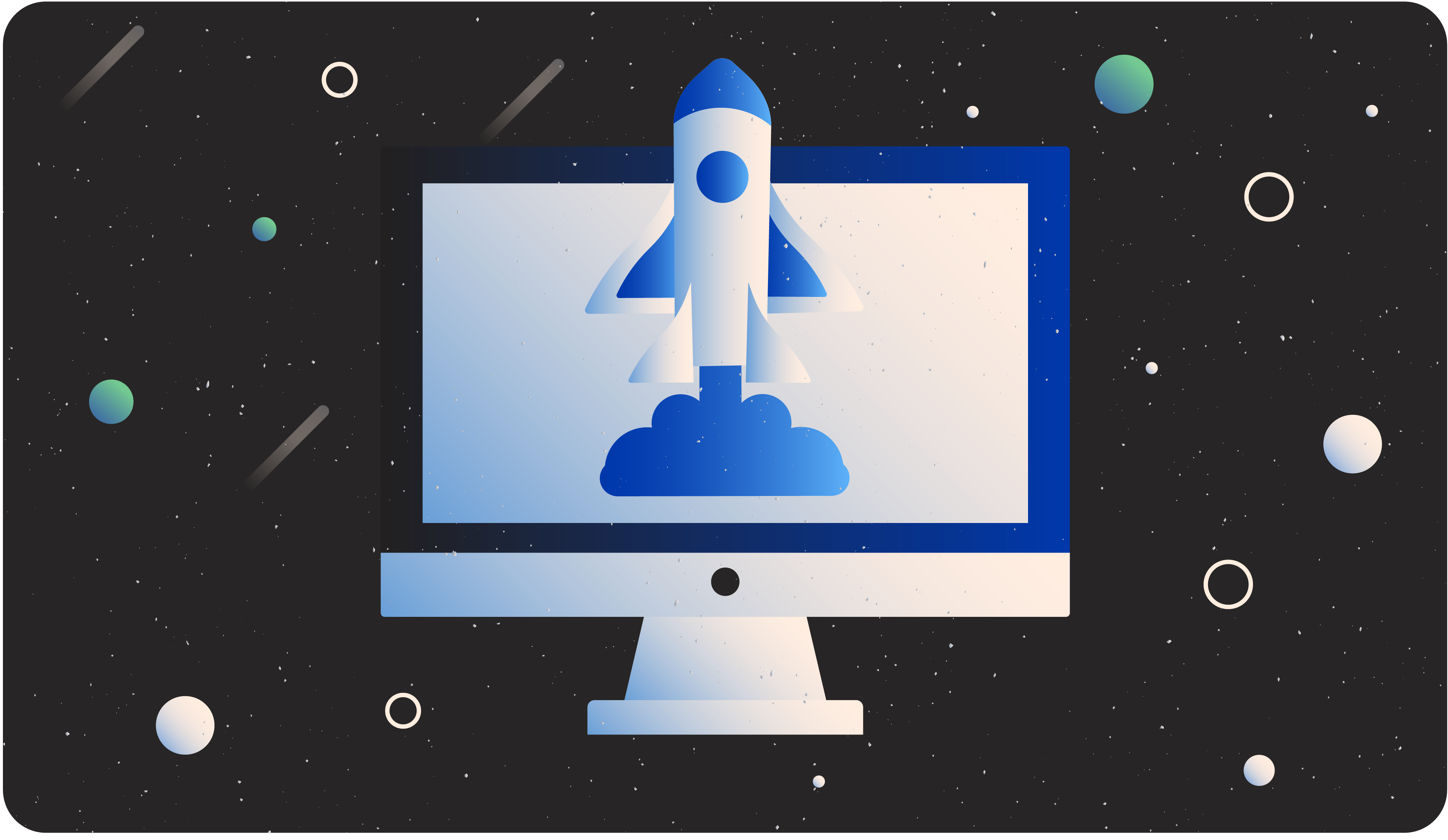 Maintain a Single Source of Data
Logik.io enhances the "C" of Salesforce CPQ, and is built directly on the Salesforce platform and within the Salesforce data structure, so you can still leverage all your product data in one central place. Logik.io works right alongside your existing system.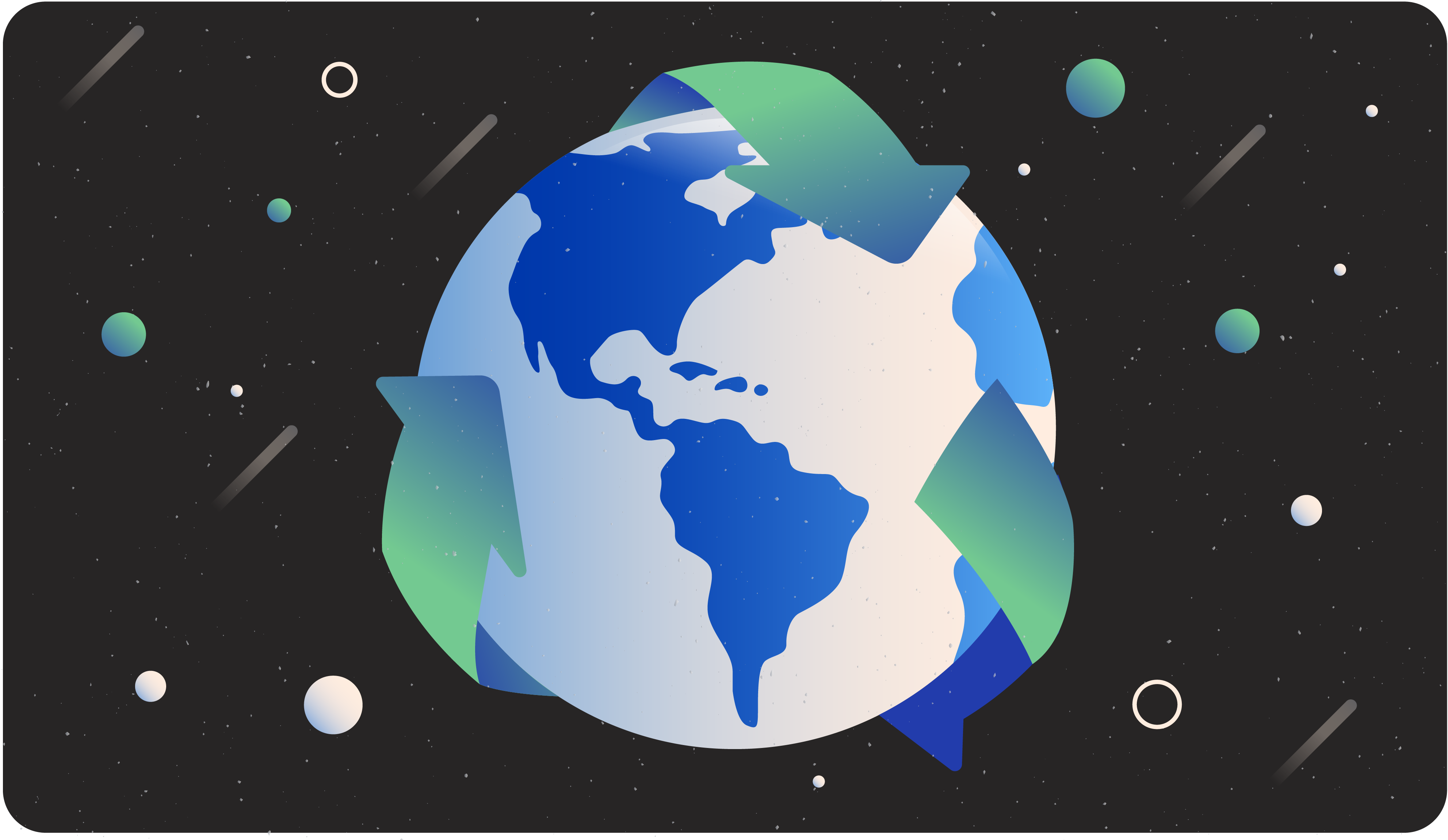 Lightning Fast Speeds
Logik.io adds a proprietary solving engine to Salesforce CPQ built to handle advanced product configurations with split second speed speed for sales reps to produce quotes faster for every product, for every customer, every time.
Section 1 Guided Selling Salesforce CPQ
What is Guided Selling?
If you've spent any meaningful time in the world of configure, price, quote solutions, you've heard about guided selling technology. Guided selling software is in an undeniable heyday, with more and more sellers incorporating it into their architecture – but have you found yourself asking what guided selling actually is?

If so, you're far from alone.

Guided selling is a process by which shoppers can engage with sales environments through surveys, questionnaires, interactive prompts and the like to set parameters for their wants, needs, and preferences.

The data inputted through these interactions then deploys customized product rules, actions, filters and other pre-set logic to narrow down the options relayed back to the buyer.

Guided selling technology allows for the right products to be suggested to buyers at the right time, and adds a notable lift to the overall sales experience. Buyers can rest assured that their input is being taken into consideration, as dynamically curated options are presented in real time.

They should be able to enter a sales environment with no existing product knowledge, and leverage guided selling options to reverse engineer the buying process and find the perfect fit product or service.

Guided selling solutions can also interface with add-on visual commerce offerings like the 3D live-time rendering options provided by our partner, Threekit.
Guided selling in Salesforce CPQ has many benefits for businesses and sales teams as compared to traditional, self-guided sales options. Guided selling steers reps or self-directed online shoppers to the best product options, packages or configurations for their needs by leveraging system logic.

Alternatively, sales reps can build a custom solution on their own, separate from the system, to meet buyer needs perfectly. This range of use helps increase conversion rates and customer satisfaction for businesses, as it takes responsibility off the buyer and streamlines the entire process.

After all, buyers are not supposed to be subject matter experts on your product. That's the role you are here to fill, even outside of standard channels. It also helps new sales reps learn the ropes of selling more quickly, since the guided selling logic carries some weight, and increases overall efficiency and productivity for your entire sales team.

The CPQ (configure, price, quote) software supporting guided selling experiences generates accurate quotes for any configuration or customization combination. Regardless of how unusual or complex your rates are, in Salesforce CPQ, pricing methods are factored in. It can handle a wide variety of billing types and pricing models, and it can do so in a relatively quick processing time. Looking specifically at bills of material (BOMs), there is even potential to generate separate sales BOMs and manufacturing BOMs, among other types. This saves time and money, makes quoting much easier, and provides automatically updated forecasting.

Salesforce CPQ has some amazing features, which can directly translate to tangible, positive business results. Salesforce CPQ Plus even includes extras on top of the standard entry package, the most notable of which being the Salesforce CPQ API (application programming interface) to connect other tools. Take a look at the Salesforce CPQ pricing page for more details.

Guided selling in Salesforce CPQ provides many invaluable tools, capabilities, and benefits for businesses with basic guided selling and configuration needs. However, when it comes to more advanced use cases, their system isn't well equipped to handle them. This can be a catalyst for Salesforce CPQ users to begin researching potential add-ons or alternatives that are better equipped for their needs. And, luckily for them, there are myriad companies who have created integrations to address gaps within the Salesforce architecture.

While many businesses immediately seek out Salesforce CPQ alternatives, the best solution is actually just to add software with the functionality that you need to the existing foundational elements that guided selling in Salesforce CPQ already provides. Enter Logik.io for Salesforce CPQ.

Logik's next-generation commerce logic and configuration engine provides lightning-fast speeds, streamlines workflows, reduces maintenance costs, and increases flexibility. In short, it helps you sell more, sell faster, and maintain less – the Logik.io mission. Logik can handle even the most complex product configurations and simplify the selling process with feature-based configurations and automatically generated bill of materials.

Check out the CPQ Salesforce tutorial, help pages, demo, or YouTube videos to learn more about guided selling in Salesforce CPQ.
Section 2 Guided Selling in Salesforce
List of Guided Selling Actions in Salesforce CPQ:
Guided selling paths within Salesforce CPQ are built around three main selling actions: quote process fields, process input fields, and process input condition fields.

The quote process is the first object to be considered of this trio, and determines the way in which a guided selling prompt appears and how it can be engaged with by shoppers and/or reps. Quote process records provide the actual questions and responses that the guided selling experience will display, with a direct 1:1 relationship between records and survey questions.

Variable fields for the quote process include specific product auto-selection triggers, default selections within multiple choice fields, product configuration initializers, sort orders to define positions when there is more than one field, and restrictions to prevent shoppers from operating outside of the guided framework.

Next, process input fields come into play, allowing you to define unique relationships between input fields and conditions. This allows the guided selling interface to deploy fields that relate directly to the values of prior input. Responding in real time to data gathered from the customer, process input fields keep buyers on a streamlined path toward their optimal configuration. Such fields include labels, which relate to the presentation and phrasing of different prompts, picklist or text box interfaces, operator fields with true-false triggers, and conditions met protocols that can restrict movement through the sales funnel in the presence of non-true conditions.

Finally, process condition fields allow you to get as granular as possible with process input evaluation and relational master process inputs. Pre-selecting determinate values sets the stage for Salesforce CPQ to intelligently process the full range of guided selling actions in one go, resulting in near-instant dynamic processing and presentation.
Guided selling in Salesforce is a software solution that allows sales reps to use questions designed to determine the customer's needs to guide the sales process. These questions can be answered in a matter of seconds, but provide a highly personalized shopping experience as a result. Based on the provided answers and associated product logic, they can then quickly and easily filter your product options to find the perfect solution. The product configurator allows your sales team to configure the perfect product for each individual customer based on your component and customization options.

Using the costs listed in your price book, the Salesforce CPQ software then generates an accurate quote for the configuration in a timely and efficient manner. In Salesforce CPQ, pricing methods of all kinds can be accounted for through various product rule setups. This includes, but is not limited to, cost-plus, markup, batch, block, one-time, subscription, usage-based, and custom pricing. It also considers deals and markdowns for situations like holiday sales, special promotions, bundling or multiyear discounts, and more. With all of the flexibility built into the system, just about any use case or special scenario can be directly accommodated with ease.

To make the guided selling process extra clear, Salesforce allows users to build an opportunity path in Salesforce. This acts as a visual representation of the route opportunities will take and all the steps along the way. Creating an alternative method for users to engage with the functionality increases likelihood of their overall satisfaction. The easier it is for them to follow along, the easier it becomes to sell. The easier it becomes to sell, the more your target audience will begin – and, hopefully, continue – to patronize your shop.

If you still don't completely follow how guided selling in Salesforce works, don't worry. It can be complex, with lots of different information existing in different places. For people who want to learn more about guided selling, Trailhead, Salesforce's learning platform, has you covered.

Salesforce CPQ Quote Process When looking at how to best improve the Salesforce CPQ process, or how to implement a guided selling experience into business operations, myriad solutions will offer themselves as the best route to follow. It's important to understand exactly what you'd be getting into, or lacking, with each available option.

Getting a Salesforce CPQ certification and going over all their training materials is just one way to possibly extend the functionality of guided selling in Salesforce CPQ. Becoming a developer (or hiring one) to go over all the Salesforce CPQ documentation for developers is another. Either route requires a decent amount of research and preparation to even get going, not to mention the actual, monetary cost of either path. Once started, the amount of time, energy, manpower or other assets needed to reach the finish line can be immense. However, you don't have to go through all that trouble to improve the CPQ process.

There's another, much better way to get what you need without spending all that time and money on a strategy that's ultimately unlikely to be successful. With the right consideration, you can enhance your guided selling and Salesforce CPQ quote process with an advanced guided selling tool like Logik.io. Our app can augment Salesforce CPQ features in numerous ways, to make the process much smoother and allow for much more advanced capabilities. Because of the product knowledge, system proficiency and pre-existing development we bring to the table, you no longer have to worry about things like integration or long, impersonal trainings. We like to make things easy, and we've gotten very good at it.

You can watch the Logik.io for Salesforce CPQ demo and other explainer videos on demand, for free, via our YouTube channel. If you need more Logik.io for Salesforce CPQ help or just want to learn more about us, feel free to visit our site or give us a follow on social media. To get a Logik.io for Salesforce CPQ tutorial, visit our Talk to Sales page. If there's anything else you need, feel free to reach out to us and ask. We'll do everything we can to get you whatever you need.
Section 3 Guided Selling Examples in Salesforce
Basic Example of Guided Selling in Salesforce:
The best way to understand the real-life application of guided selling is to provide an example. Because Salesforce CPQ can be adapted for use in so many different scenarios, we'll provide both a basic and advanced example of guided selling. For a simpler use case, let's imagine a niche interior designer has decided to sell a new line of lampshades. The lampshades are geometric in nature, and available in either a square or cylindrical shape. Five different fabrics comprise the collection's options, and the lampshades themselves can be constructed in heights of 18 or 36 inches. Salesforce CPQ can easily accommodate the three buckets of variables for the designer's collection: the shape, the size, and the fabric. Individual rules can be set for the options within each variable bucket: the two shapes, the two sizes, and the five fabrics. In total, there are 20 possible configurations that can come from the options at hand. Without guided selling, a catalog-based selection method would leave shoppers manually sifting and sorting through options completely irrelevant to what they're looking for. With the implementation of guided selling technology, though, the buyer could be presented with a simple questionnaire upon entering the sales environment, and exchange a few seconds of their time for a curated, optimized cart to align with their preferences. They could be asked about their preferences, the size of any existing lamp bases they're looking to outfit, or any other questions deemed appropriate by the seller. This brings back hints of traditional sales environments where recommendations come via conversations with sales representatives, but keeps the buyer fully in the driver's seat and out of person-to-person interaction.


Advanced Example of Guided Selling in Salesforce:
It's clear to see how guided selling technology easily enhances basic selling environments, but Salesforce CPQ also shines in complex, multi-factor scenarios. Let's consider a scenario in which the platform is being utilized by a travel agency specializing in school field trips. Aside from containing product rules for tangible items like buses, shuttles, boxed lunches, and attraction entry tickets, the system can also be programmed to consider less traditional data. School field trips mean students, and students mean teachers and chaperones. Based on the location, date, length, and complexity of the field trip being scheduled, there may be time budgets required for things like meal breaks, rest periods, and overtime pay. With so many moving parts to consider, guided selling allows the shopper – here, whoever is in charge of coordinating the field trip – to provide information about exactly what they're looking for. Guided selling technology can be formatted in the style of a survey, where the location of the field trip, amount of students included, length of the trip, number of chaperones, and other needs can be directly outlined. Each of those points can simultaneously communicate with its associated product rules, actions, and requirements to help put together a final proposal. A teacher looking to schedule a 6-hour museum field trip for a class of 15 high school senior art students bringing pre-packed food from home and organizing personal carpools to and from location is going to have a radically different set of needs than the principal of a 100-person elementary school looking to take an overnight camping trip in a local national park with shuttles for each teacher's class. But, those needs, however different they may be, can all be accounted for up front with the use of guided selling technology.
Salesforce does its best to make its products and platform useful, intuitive, simple to set up and use, and easy to understand, especially when it comes to CPQ. However, especially for people who haven't used this kind of technology before and are just learning about tools like CPQ, product configuration, and guided selling Salesforce CPQ offers, it can be a lot to take in all at once.

Obviously, that can be overwhelming. Salesforce understands this, though, and has built out a library of resources to help, including video walkthroughs, tutorials, and demonstrations. It can be very helpful to see how the process works in real time as used by an expert, not just read through concepts and hypotheticals. If you'd like to see some guided selling examples, Salesforce has demonstration videos and tutorials on its YouTube channel. For more in-depth and tangible Salesforce CPQ examples, the Salesforce CPQ guided selling Trailhead is a great resource.

The guided selling Salesforce CPQ provides is a wonderful business tool and a great place to start when it comes to expanding your sales offerings. However, companies selling sophisticated products that require an advanced codeless rules engine and complex configuration logic are going to need a bit more than the Salesforce CPQ product configurator can offer.

That doesn't mean you can't or shouldn't use Salesforce – in fact, it can mean just the opposite. There is no such thing as a silver bullet solution to address each and every one of your business goals. This means you will never get everything all at once, but you can get a lot with the right system. You definitely should implement Salesforce CPQ into your business, and there are many benefits to doing so. However, utilizing an external add-on Salesforce CPQ product configurator like Logik.io can enhance its functionality and give you the power you need to stay competitive and enticing.
We've put together the definitive guide on exactly how our world-class commerce logic engine augments Salesforce CPQ to support a sophisticated selling environment. No matter how complex your configuration needs, our headless architecture and regular upgrades put you in a place where you'll always have the finest version of our product. Structured around an attribute-based configurator, Logik.io supercharges the "C" of CPQ to help you sell more, sell faster, and maintain less. Download our CPQ Cheat Sheet.
Section 4 Salesforce CPQ Guide
Salesforce, like any business tool or solution, isn't a perfect fit for everyone.
But, there is no true perfect fit that can be found in any guided selling or CPQ setting. You can, however, extend the capabilities of Salesforce CPQ to handle much more advanced configurations without simply adding a targeted solution like Logik.io. One method of alternative expansion is using Salesforce CPQ training material to attempt to implement a system with workarounds that meet your needs.

Salesforce Trailhead has a Salesforce CPQ admin guide that can be used as reference on whatever topic you may be looking to address. While that Salesforce CPQ guide has a lot of useful material, it takes over 24 hours to parse through in full. That breaks down to three full 8-hour business days, and that type of time isn't usually expendable. Even if it is, the time investment leads many to keep searching for solutions that won't come with such a time commitment. Some sites have Salesforce CPQ certification dumps, giving users access to Salesforce CPQ certification questions and answers. The idea with these is to expedite the actual certification process by highlighting only the necessary information.

But, there's no way to know if the information on those Salesforce CPQ study guide sites is correct, as they are not actually managed by Salesforce itself. Even if it was, it likely wouldn't provide the same understanding that taking an actual certification course would – that's why the courses exist in their full, lengthy form to begin with. There is a stark difference in taking the certification courses to receive the title, and taking the certification courses to retain the information in a meaningful manner.

You could also try to use Salesforce CPQ documentation, like the Salesforce CPQ developer guide, to figure out how to use the API to connect different tools or even build a custom integration. The Salesforce CPQ guide PDF for developers is pretty technical and hard to follow, though. If the basic admin guide takes over 24 hours to read, this would likely be extremely time-intensive and expensive. You're better off using a solution made to solve this problem like Logik.io for Salesforce CPQ. Here, almost all of the work has been done for you, leaving you with both a solution to the problem at hand, and more time and energy to divert elsewhere.
Section 5 Guided Selling with Logik.io, Commerce Logic Engine
Logik.io was founded by some of the most renowned names in the CPQ industry for the specific purpose of elevating Salesforce CPQ and providing a headless option for widespread system integration.
With a finger perpetually on the CPQ market's pulse, our engineers are quick to incorporate and refine key components of best-in-class configuration.

Guided selling technology has been one such component honed in on within our software's foundation. Guided selling with Logik.io's proprietary, world-class commerce logic engine is easy to use, simple to maintain, and wholly effective in driving forward business goals.

As it stands, we are the only high-speed, high-performance, omni-channel guided selling and configuration engine on the market. Our approach to guided commerce experiences is one-and-done. Build it once, create fast and powerful experiences everywhere to consumerize the way you sell, and give buyers the frictionless experience they want all within our API-fueled headless architecture.

Guided selling shouldn't be about filtering down long lists of parts and products, contrary to those who rely entirely upon product-based configurators may want you to believe. It's about empowering both sales reps and independently-guided eCommerce shoppers with an intelligent buying experience that effectively guides them to configure solutions that exactly solve for customer needs and requirements.

No matter how advanced or sophisticated those needs may be, our engine can accommodate, scale, and support them all the way to the finish line. Traditional CPQ solutions, like the legacy systems falling out of favor with stakeholders, can't handle complex or highly customized product configurations, especially when guided selling enters the equation.

Trying to make it all work leaves your administrators with a complicated web of custom development, poor sales system performance, or worse. Use Logik.io to power your Salesforce CPQ configuration experience to configure and sell all your products no matter how complex, with split-second performance for sales, and a massive reduction in admin effort required than what you're used to.
Section 6 Guided Selling for eCommerce
For most guided selling solutions, eCommerce is a shared weakness.
The way this software typically works to provide guided selling CPQ, Salesforce included, is by embedding the guided selling software into the platform itself rather than going for a full integration. That may work for B2B businesses personalizing product options over the phone or in person. However, for B2C eCommerce businesses, it's inadequate at best. Why? Let's look at some main reasons.

Having software so embedded in and dependent on the platform ties it down. This format makes it difficult, if not impossible, to extend the software's features to other platforms, like those actually designed for digital commerce. Companies in need of a more targeted solution should consider getting a guided selling app built to work seamlessly with eCommerce platforms, like Logik.io.

Logik.io's guided selling app, available in the Salesforce App Exchange, is made for eCommerce. Our next-generation headless commerce configuration engine is exactly what online sellers need to easily embed the ideal guided selling UX into any eCommerce platform or website.

Using Logik.io for eCommerce doesn't just add guided selling to your eCommerce site. It puts the power of headless commerce at your fingertips. Plus, our partnership with Threekit adds real-time, dynamic, high-quality, ultra-realistic, and interactive 3D visuals.

The partnership between Logik.io and Threekit alleviates common challenges seen by companies whose products and/or services come with high levels of customization or complexity – Manufacturing, High-tech, high-end consumer goods, buildings and structures, medical devices, and the like – by combining the power of Logik.io's high-performance advanced product logic capabilities with Threekit's visual commerce capabilities. Together, selling any product online with exceptionally engaging experiences becomes not only a possibility, but reality.

"Brands and manufacturers have noticed that having a visual is incredibly important to building trust with a customer." said Matt Gorniak, CEO of Threekit. "We're thrilled to be partnering with Logik.io so that now, our customers will be able to take all of their products, no matter how sophisticated, and be able to not only configure them but to see them in real time."

Customers are able to set up advanced visual configuration by establishing their configuration rules and product attributes in Logik.io. Those rules are then passed on to the Threekit platform where end-users can configure products in real time in 3D or Augmented reality in the ThreeKit interface on the customer's web or eCommerce experience.

Their Virtual Photographer™ and 360° product viewer allow for the creation of 3D models, 360° visuals, and Augmented Reality (AR) for fully interactive product visualization. Check out Logik.io's configuration solution for Salesforce with Threekit-powered visuals to see what happens when the best come together to create amazing experiences.