Configure, Price, Quote:
how to turbocharge CPQ with Logik.io
Leverage our industry innovation to improve the buyer experience of your configure price quote software.
How does Logik.io's Commerce Logic Engine Improve Configure Price Quote Software?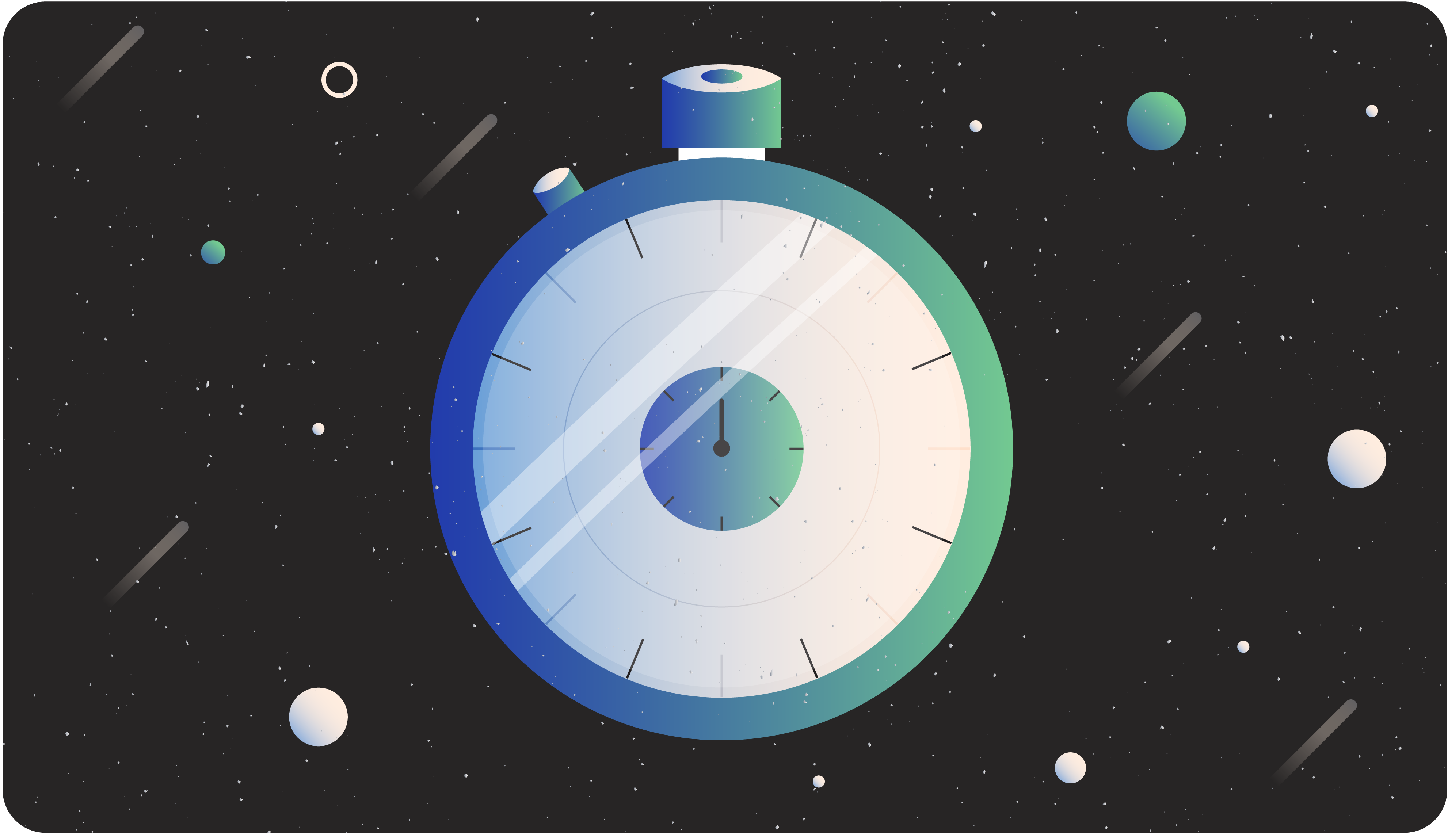 Flexible & Intuitive
Give your sales reps the tool they need to deliver a quote for products and services that fit exactly what your customer needs. No more picking through part numbers and product lists. Let Logik.io guide every seller to the perfect solution.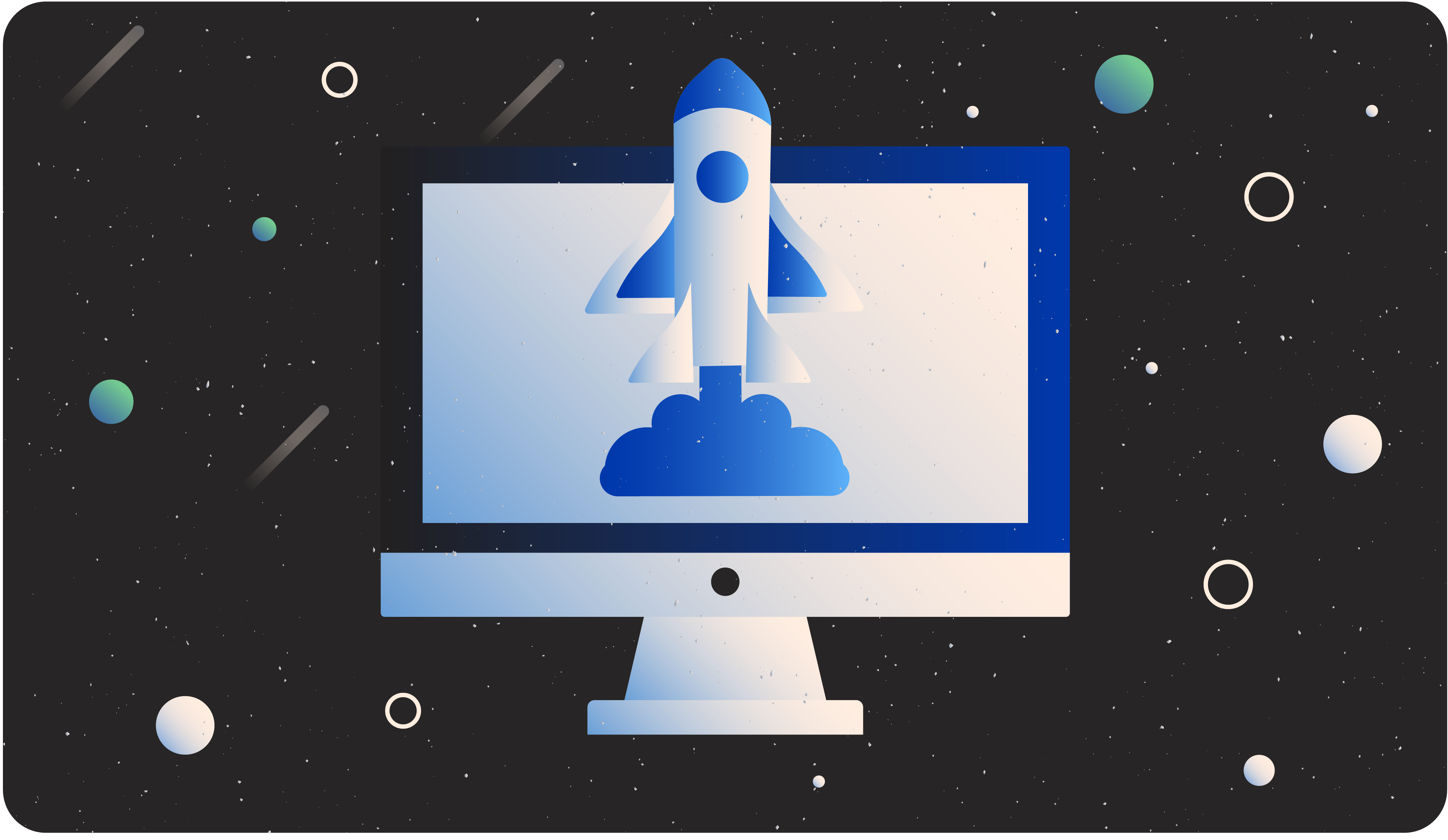 Maintain a Single Source of Data
Logik.io enhances the "C" of Salesforce CPQ, and is built directly on the Salesforce platform and within the Salesforce data structure, so you can still leverage all your product data in one central place. Logik.io works right alongside your existing system.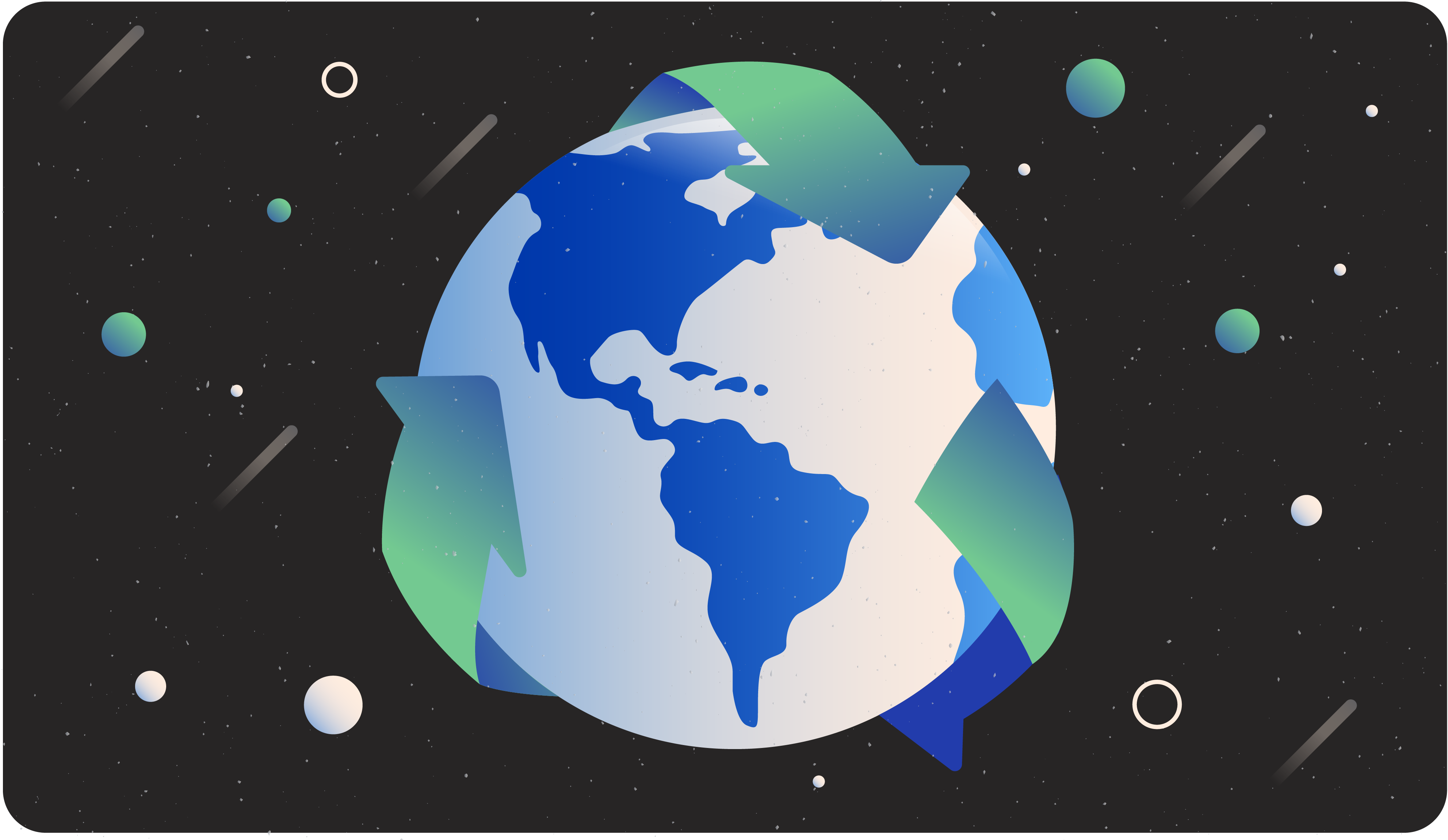 Lightning Fast Speeds
Logik.io adds a proprietary solving engine to Salesforce CPQ built to handle advanced product configurations with split second speed speed for sales reps to produce quotes faster for every product, for every customer, every time.
Our leading Commerce Logic Engine takes the foundation of your configure price quote software to entirely new levels.
With Logik.io advanced guided selling capabilities, you're not only able to get away from your linear "search and select" process, but provide intelligent intuitive prompts and guidance to your reps that help them configure the perfect solution for your customer's needs, helps them do it faster, and guides them to take full advantage of all the tools in your product portfolio.
Section 1 Configure Price Quote
What is configure, price, quote?
Configure price quote software, or CPQ software, is a powerful tool that many businesses use to efficiently produce accurate quotes for orders. These applications often work in conjunction with ERP programs, CRM platforms, and other types of business tech. The use of a CPQ solution in addition to other platforms helps maintain the integration and accuracy of data from the start to end of a configuration experience. The quotes that CPQ software produces are automated based on a set of rules that users pre-program into the software, often called "logic", which helps make sure that pricing is accurate and accounts for customizations, quantities, and other factors.


Sales representatives working without a proper CPQ solution often encounter the issue of sifting through spreadsheet after spreadsheet to locate the appropriate pricing rules before delivering a quote to an interested buyer. This can lengthen the process and lead to human error when pricing a product or service. A CPQ quote eliminates this concern with all rules built into the system for a more automated and highly accurate quoting process.

Logik.io has created a Matrix Loader to help ease this pain point specifically. Translating product data and quoting logic from spreadsheets manually opens the door for high user error, and undeniably lengthens the process. But, what if you could import something like a Google Sheet or Microsoft Excel file directly into your CPQ solution, and trust the system to use that data as it was designed? Life with Logik.io makes that idea reality. And it doesn't take long. Check out our video demo to see how our Matrix Loader can digest spreadsheet-based data and convert it into a full, end-to-end configuration setup in less than five minutes.
Using a CPQ solution, companies can specify all product configurations, pricing, sales, and scenarios to help sales reps deliver a timely and accurate quote that streamlines the sales process. It's also possible to automatically route all quotes to other parties to gain their approval, which further shortens the amount of time it takes to provide customers with a quote.

Ultimately, the right CPQ software will empower your sales reps, ideally with guided selling, and equip them with a solution that drives better results. This helps bring new customers on board much more quickly and reduces the chance that they'll turn to a competitor.
Configuration
The first component in CPQ, the configuration process entails selecting and customizing specific product options to develop an end result that is unique to the customer and their preferences. Certain product limitations and product configuration rules will determine how the process is completed.

Ordinarily, it takes a lot of time and effort to configure a customized product for customers based on their specifications. However, the right CPQ solution will help simplify and increase the efficiency of the process, giving both sales reps and self-guided shoppers the ability to provide custom configurations that effectively meet each shop's needs.

Software solutions for configuration often fall into two buckets: product-based or attribute-based. Product-based configuration has been on the market the longest, and takes a catalog-style approach to the shopping experience. Such configurators expect the reps and/or buyers to speak the same "language" as the seller, and have an idea of exactly what it is they're looking to walk away with. For a certain type of buyer, this is satisfactory, as they can place themselves where they need to for a successful shop. But, as we're seeing a larger presence of consumerized buyers, who take a more casual approach to commerce, attribute-based configuration is too being seen more and more.

Attribute-based configuration helps to reverse engineer the sales process by first identifying a buyer's preferences, then presenting only the catalog items that can truly satisfy. This takes the burden of product knowledge or research off of the buyer, and allows for the seller's expertise to translate back through CPQ channels.

Logik.io has put together the definitive guide on the two types of configuration, and how to determine which is best suited for your business.

Product-based Configuration The catalog structure of product-based configuration makes sense in the context of CPQ technology decades ago. Sellers utilizing such solutions generally had targeted clientele with looser expectations than have been seen in recent buyers. Product-based configuration allows for a somewhat personalized ordering experience, but starts with a finished product. Any customizations or modifications have to be made in accordance with the core catalog default options. There is a heavy rate of SKU proliferation in attempts to create line items for any and all possible configuration options, regardless of whether they're actually in demand for buyers. There's also a burden placed on the shopper themselves to have pre-existing product knowledge in order to efficiently navigate so many options. If a novice bicyclist were looking for a new bike, a product-based configurator would ask them to choose on their own whether they needed a cruiser, hybrid, mountain bike, or other. A novice cyclist might not know the nuances between models, and spend time manually scrolling through the pages until visually identifying something that seems like it would fit. From there, they can access options like frame color, seat style and the like, but the product-based nature of the system has not done them any favors in identifying what is truly available to satisfy their needs.

Attribute-based Configuration Increasingly fine-tuned in response to consumerized buyer demands, attribute-based configuration helps reverse engineer the buying process and removes the majority of burdens associated with its product-based counterpart. Attribute-based configuration has a more detailed backend system of product logic, encompassing recommendations, restrictions, requirements, and more. In the case of our cyclist mentioned above, an attribute-based configurator would do away with the manual perusal. Instead of being directed to select their desired model, an attribute-based configuration setup can ask what they're looking for out of a cycling experience – to be able to traverse hiking trails, cruise by the beach, or transport daily goods across a busy city. Guided selling offerings can directly gather buyer input in a matter of seconds and direct buyers to a personally curated page of options that match their preferred attributes.

3D Renderings An interesting point to consider when looking at the configuration step of CPQ is that buyer preferences are liable to change. A shopper may really think they want to walk away with a bright red car, until they see just what that color looks like outside of a swatch and across an entire body. On the other hand, a different shopper may not have even known purple was an option for their model until a rendering cycled through the rainbow. In digital shopping settings, incorporating a 3D visual rendering system into your architecture can help show exactly what configuration options do to a final order. Our partner Threekit is paving the way for top-of-the-class, dynamic, 3D visual commerce integrations.

Price
Early iterations of CPQ software placed more emphasis on the configuration element, but today's solutions allow for accurate and efficient pricing. These tools optimize the pricing process for all of a company's offerings, enabling sales reps to use consistent pricing to provide customers with quotes. Self-directed buyers can also leverage pricing technology to avoid a sales rep entirely, leaning on the pre-populated logic to answer their pricing questions. All businesses need to do in either scenario is set the specific rules for pricing that the CPQ software can then use to price products or services. When deployed, they keep reps and shoppers in the know. A discerning buyer always wants to know exactly what they're getting into, and being kept in the dark on pricing is one of the easiest ways to drive them straight into a competitor's shop.

Dynamic Pricing Businesses and buyers alike know the adage that time is money. Taking too long to provide the price for a configured product to a buyer is a one-way ticket to losing the sale. CPQ solutions have architectured ways to keep pricing flexible and responsive to real-time input; buyers aren't in the mood for anything falling short of that delivery. The key to keeping pricing speedy and dynamic is through rule automation and reusability. Your CPQ system, especially when augmented by Logik.io, can be capable of storing, regulating, deploying, and managing hundreds of price-related actions at a time. Taking the set and forget mentality, frontloading the system once with the same pricing info a sales rep would be responsible for checking in each individual configuration allows for anyone to drop in, modify, and price in the blink of an eye.
Quote
A CPQ full form solution also includes a quote process to help sales reps close deals. CPQ software helps eliminate the risk of human error seen with manual quotes while allowing for efficient delivery. Salespeople can also send quotes electronically via email or other channels to further streamline the quoting process. eCommerce shoppers looking to stay in the driver's seat of their own experience can also receive the right quotes at the right time with the right CPQ solution in place. Hand-in-hand with the points of configuration and pricing, quotes can be tailored to serve unique purposes for differing audiences.

More so, the right CPQ software solution like Logik.io can instantaneously generate unique bills of material at the time of quoting. The two most commonly used BOMs are sales BOMs and manufacturing BOMS, but options like flat vs. hierarchical BOMs are becoming more and more enticing to users across the board.

Sales BOM A sales bill of material is a receipt-style summary of a given transaction delivered to the buyer at the point of sale. They are usually organized by line item, may include basic pricing or fulfillment details, and are meant to be easily digestible to the layperson. That being said, they do not go into as granular a level of detail as manufacturing BOMs. This is due in large part to the audience its intended for – the shoppers themselves. They're looking for a representation of their sales experience and confirmation of their submission. A sales BOM should be inclusive of the actual goods or services that have been ordered, but are not obligated to provide much more than that.

Manufacturing BOM Conversely, a manufacturing bill of material serves as a physical roadmap for the construction or fabrication of a configured item. Let's say a buyer has put in an online order for a new car. Their sales BOM may confirm for them the make, model, year, color, and features of the new vehicle – the points directly relevant to the buyer. A manufacturing BOM, which is delivered directly to the production site, is inclusive of every single component of something like a custom car. Down to nuts, bolts, hex codes for paint colors, and the like, a manufacturing BOM can be hundreds of items deep. Luckily, a proper CPQ solution has the capacity to not only generate a manufacturing BOM, but do so in concurrence with the creation and delivery of a sales BOM. Both the buyer and manufacturer are given what is needed, without experiencing a delay because of the other.


Use Case Example Understanding the individual components of the configure, price, quote process helps paint a clearer picture of how the experience flows. Let's apply the principles of CPQ to a common use case scenario – that of a buyer on the hunt for new furniture.

Picture our shopper in the works of outfitting a new family home with all the necessary fixings. The most pressing room is the dining room, as meals are an anchor point for the family. Our shopper hops onto the retail website of a local big box furniture store with a catalog of over three thousand individual pieces and sets.

Our buyer enters the shopping experience with some basic information at hand: the dimensions of the room itself, a head count for how many people should be able to sit, a general preference for darker wood, and interest in a bench for one side of the table.

If the retail website of that local big box store is properly supported by a CPQ-focused tech stack, the experience for the buyer would end up looking a little something like this:

First, a guided selling questionnaire presented in the form of a pop-up dialogue box appears, asking the buyer if they're looking to outfit a bedroom, living room, dining room, den, garage, or other space.

Upon selecting the "dining room" option, a new shopping path is presented. In just a matter of seconds, our buyer finds themselves on a screen full of 6-8 person tables, in accordance with their prior input. Selecting one that strikes their fancy opens a new tab so the actual configuration and customization process can begin, with real-time 3D visual renderings providing the most accurate representation of buyer choices.


Clicking through wood and stain options activates internal pricing logic, adding to the overall product cost when a non-standard stain choice is made. Product rules baked into the software also show which chairs and benches can be configured out of the same wood and stains, with package options for 4 chairs and a bench, or 8 matching chairs.

After a bit of tinkering, the buyer and their family are happy with what they see on the screen, and the order itself is submitted. This is when the quoting process deploys, instantaneously creating and delivering both a sales BOM and manufacturing BOM to their intended audiences. The buyer receives a simple sales BOM, with line items for the table, chairs and bench, and an add-on custom staining charge. The manufacturing plant, however, receives a far more detailed manufacturing BOM, with the full specs and requirements needed to make the buyer's order a tangible reality.
Section 3 CPQ Enhancements
While different aspects of configure, price, quote software have been internally developed, tweaked and tailored by in-house administrators and engineers, external augmentation seems to be the new frontier.
Many stand-alone CPQ solutions are now offering incorporations or integrations with innovators like Logik.io. Two of the most intriguing enhancements are commerce logic engines and guided selling modules. To keep you ahead of the curve, we'll take some time to break down each of those.

What is a Commerce Logic Engine?

There are so many acronyms used in the tech space, you might not have noticed a new contender on the scene: CLE, standing for commerce logic engine. What exactly is a commerce logic engine? Logik.io has had a major hand in defining and introducing the commerce logic engine to the CPQ space, so we feel uniquely qualified to present our definition.

A commerce logic engine is "a solution which enables businesses to sell their products and services more effectively through direct sales teams and digital commerce channels with more guided, flexible, and interactive selling experiences."

In fewer words, a CLE is a software supercharger that helps you sell more, sell faster, and maintain less.

What is Guided Selling?

An innovative advancement that helps sprinkle elements of traditional, sales representative-led interactions across self-directed eCommerce experiences, guided selling technology is one of the strongest internal supports a configure, price, quote system can offer.

Guided selling creates personally curated shopping paths for buyers based on direct input. Whether the backend administrators opt for questionnaires, booleans, drop-down menus or open response forms as part of their guided selling modules, buyers are ensured a direct channel to outline their preferences.

They can quickly click the appropriate sizes they're shopping for on retail clothing sites, let a car manufacturer know they're not interested in electric options, or enter in a minimum/maximum spend limit when designing a piece of custom jewelry.

Guided selling deploys internal logic in accordance with real-time selections, and presents buyers with just the right options at just the right times. Guided selling options like those incorporated in the Logik.io scaffolding can even offer interactive help icons, trigger pop-up warning messages, or lock incompatible configurations all for the benefit of the shopper.
Section 4 CPQ Need-to-Knows
Pitfalls to Avoid in CPQ Selection and Implementation

Logik.io knows how important it is to be prepared when entering into a new CPQ software system. In fact, it's so important to us here that we hosted an entire webinar on the 5 main pitfalls you can – and should – avoid as you select and implement your configure, price, quote tools. The hour-long conversation is more than worth a listen, but we've condensed the main points into a quick list for you to keep on hand.

Overlooking Administrative Capabilities & Ongoing Maintenance While buyers are typically the first audience considered when making CPQ upgrades, the impact such upgrades can have on administrators cannot be written off. Some solutions may tout an easy, out-of-the box setup, but require frequent, detailed maintenance. Others may require a bit more work on the front end to deploy, but come with so many additional features and offerings that it pays for itself in due time. Including administrators in the conversations and demonstrations that come with CPQ selection helps to cover all bases for stakeholders.


Settling For a Subpar User Experience The ends no longer justify the means if it comes down to an unsatisfactory shopping experience. Consumerized buyers have been trained to expect fast, personalized, navigable experiences in B2B, B2C, and other sales settings. Making sacrifices to their front-end experience in favor of a simpler tech stack or lower price tag will only serve to drive buyers into the storefronts of businesses who cater to their preferences.


Not Considering Multi-Channel Revenue Streams It's never wise to put your eggs in a single basket. With sales, multi-channel revenue streams can not only diversify the manner in which shoppers can engage with your products, but also help track which channel is seeing the most traffic. Having a better understanding of your buyers' behavior allows you to focus on the most viable streams, and reduce the strain on whichever is strongest.


Addressing the Inevitable Gaps No CPQ solution can act as a silver bullet for all a company's goals, and such expectations need to be mitigated far before roll-out. Gaps are inevitable, but not insurmountable. Taking time to prioritize which features and offerings matter most to you can lead you to the closest fit. From there, alternative solutions and external augmentation can help address the areas that still need attention, while still providing shoppers with their core non-negotiables.


Lifting & Shifting Legacy CPQ The sunken cost fallacy leads a very high amount of people to dig their heels in on projects, timelines, and systems that are better off being replaced. Legacy CPQ systems like Oracle come with a lot of name-brand recognition and a comfortable sense of familiarity, but weren't constructed to scale in accordance with the market we currently find ourselves in. Stopgap measures can only plug so many holes in a system before buyers start to sniff out the competitors who properly upgraded and future-proofed their tech stacks.

CPQ Solution Roll-out Best Practices

Once you've identified the right CPQ solution for your business and buyers, focus shifts to getting the solution up and running. When introducing the new solution, you want to drive home how much of a benefit the effort will yield. To get the most buy-in and streamline the rollout, our experts have a few words of advice: expect the unexpected, assess, and adapt. All, of course, with time and results in mind.

CPQ & QTC Trends

With so many variables present in CPQ and QTC spheres, it can be hard to nail down exactly what to focus on for system optimization.

That's why we proctored a national survey of system implementation partners to get the truest understanding of modern quote-to-cash operations. What we found out was surprising, but logically aligned with market paradigm shifts and digital advancements to storefronts.

The Reality of Modern Quote-to-Cash Operations: A Guide to System Integration Partner Insights is available for on-demand, free download through the Logik.io Resource Library so you can access the most topical data around as you see fit.
Section 5 CPQ Industry Leaders
Logik.io Commerce Logic Engine

A world-class team of CPQ professionals with literal centuries of combined experience joined forces to create Logik.io, and its flagship commerce logic engine.

Dedicated to the idea that the most complex of configurations can be made easy, and built as a native augmentation to the Salesforce Revenue Cloud, Logik.io is the CPQ solution purpose built to help you sell more, sell faster, and maintain less.
Proprietary features like our Matrix Loader technology, Solving Engine 2.0 and beyond, and previously mentioned team of top-tier experts, along with headless architecture, low- to no-code/script elements, and around-the-clock support have elevated Logik.io to a position of trust in just about a year's time.

Unique perspectives on how to accommodate consumerized buyers without sacrificing the administrative and sales teams on the backend have led to unmatched innovation that can help you future-proof your tech stack.

Salesforce CPQ
The leading solution on the market for configure price quote software is Salesforce, formerly known as Steelbrick CPQ.

Full disclosure, Logik.io is a Salesforce CPQ partner and strongly endorses this solution. Salesforce CPQ features a wide variety of benefits, the primary being that Salesforce pricing and paying for Salesforce CPQ license is extremely favorable, especially when paired with Salesforce CRM.

Check out our Logik.io for Salesforce CPQ video demo. In under two minutes, our proprietary commerce logic engine and internal rules, restrictions, recommendations and requirements come together to make CPQ as easy as it deserves to be.
Some of the top features of Salesforce CPQ that really set it apart include the Salesforce CPQ Pricing Waterfall, Salesforce CPQ Reporting, Salesforce CPQ Usage-Based Pricing, and the regular cadence of product updates that allow for constantly evolving Salesforce CPQ editions.

Additionally, Salesforce CPQ has created an entire industry around Salesforce CPQ integrators and Salesforce CPQ jobs, with experts specifically dedicated to this tool.

You can easily take a Salesforce CPQ tutorial, watch a Salesforce CPQ demo, and get Salesforce CPQ documentation to obtain Salesforce CPQ certification. All of these resources will help you get the most from these solutions.

As you go, if you need Salesforce CPQ help, want to learn more about Salesforce pricing and Salesforce CPQ licenses, or want to see Salesforce CPQ examples, visit their website for additional resources.
Oracle CPQ
Oracle CPQ is a solution we at Logik.io know very well. Our founders started and built Oracle CPQ, which was originally known as Big Machines and later purchased by Oracle.

Oracle CPQ, like SAP CPQ, makes it easy for sales teams to quickly configure products or services and take online requests for quotes. Business users can easily solve complex configuration requirements at scale to address some of the largest transaction volumes. The solution aligns sales channels and process requirements to help minimize risk, and sales staff can close big deals with high margins via the software's deal management and price optimization capabilities.

While this solution was fantastic for its time, next-generation solutions have surpassed the Oracle CPQ architecture and overall capabilities. Instead of Oracle CPQ, Salesforce CPQ is the more modern solution for many of the same reasons we mentioned with SAP. Most companies use Salesforce as their CRM, and it becomes a data and maintenance nightmare to integrate and maintain multiple systems.

And though the thought of full system and data migration may once have struck fear in the hearts of administrators, Logik.io has something to settle such nerves. The newly-debuted Logik.io Lightspeed Migration Program is here to bring your legacy configuration setup into the world of Salesforce CPQ and Logik.io's world-class commerce logic engine.

Our engineers have identified and strengthened the most common pain points for data migration, and can provide you with both the software solutions and personal integration partners to complete an end-to-end migration in just a matter of weeks. That's right – weeks. No matter how complex your existing rule structure or outdated your tech stack, items like our proprietary Matrix Loader do the heavy lifting to get you up and running, better than ever, in less time than competitors.

With over two decades' worth of direct experience and insight, our Lightspeed Migration Guide can be the first step in your path to total system upgrade. Feel free to download your free copy at https://learn.logik.io/upgrading-oracle-to-logik, and reach out to any of our team with questions on how you can get started.
SAP CPQ

Another legacy CPQ solution that has been on the market for a long time is SAP CPQ, also known as SAP CPQ Callidus.
SAP CPQ boasts the ability to provide a great customer experience by empowering salespeople and company partners. Teams can easily offer optimized pricing, complex product configurations and well-constructed proposals. It also allows for the use of SAP CPQ SSO (single sign-on), which gives business users the ability to access target SAP CPQ systems while eliminating the need to enter login credentials every time. In addition, the platform allows for automated and accelerated quoting via AI embedded in the tool.

One of the main downsides with SAP is that while the software is great for back office capabilities, it struggles to succeed on the front end. This is likely why they have since built an SAP CPQ Salesforce integration to mitigate this issue. We don't recommend going down this path, however, as managing data across disparate systems is not best practice.