Advanced Product Configurator for CPQ & eCommerce
Create guided, intuitive selling experiences with lightning fast speed for even your most sophisticated products
Logik.io supercharges the "Configuration" of Configure, Price, Quote and makes omni-channel configuration a reality, with an advanced product configurator, or as we call it, our Commerce Logic Engine. By making even the most sophisticated products simple to sell, sales can sell faster, and every customer gets exactly what they need.
SCHEDULE A DEMO
How does Logik.io's Commerce Logic Engine Supercharge Product Configuration?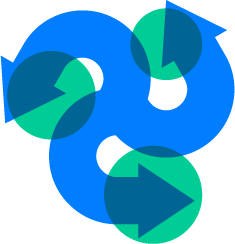 Flexible & intuitive selling experience for anyone to create perfectly configured solutions
Give your sales reps the tool they need to deliver a quote for products and services that fit exactly what your customer needs. No more picking through part numbers and product lists. Let Logik.io guide every seller to the perfect solution.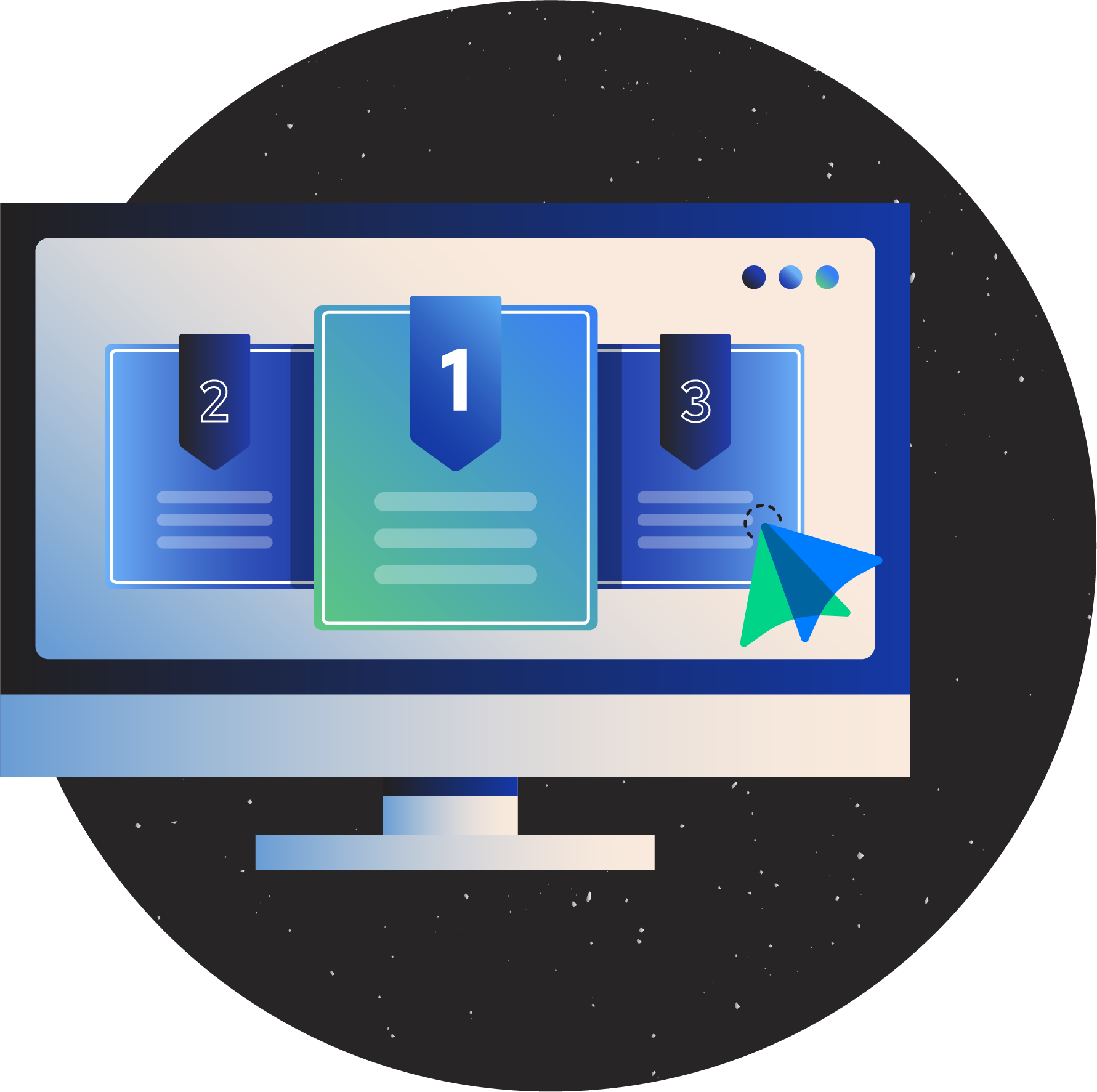 Maintain a single source of data in the leading sales and CPQ platform: Salesforce
Logik.io enhances the "C" of Salesforce CPQ, and is built directly on the Salesforce platform and within the Salesforce data structure, so you can still leverage all your product data in one central place. Logik.io works right alongside your existing system.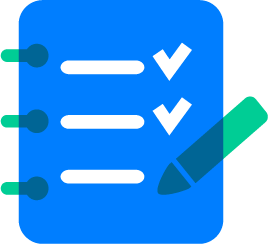 Exceptional sales rep experience with lightning fast speeds
Logik.io adds a proprietary solving engine to Salesforce CPQ built to handle advanced product configurations with split second speed speed for sales reps to produce quotes faster for every product, for every customer, every time.
Help sellers sell exactly what customer's need, and help customer's configure what they need on their own
Find out how
Other product configurators are complicated to manage, require custom development and scripting, and have limited functionality and performance for sophisticated products. Logik.io was built to simplify the complicated, with a configurator built to make administrators lives easier, and to provide a powerful dedicated engine to govern the logic, rules, and recommendations that direct how products can and should be configured and sold.
Learn more about Logik.io's Commerce Logic Engine
Product Configurator
Product configurators are gaining widespread popularity for companies with eCommerce offerings, and for good reason. B2B businesses – manufacturers in particular – are beginning a massive adoption phase to adapt to retail shifts while maintaining custom solutions and experiences, in response to a process called "consumerization." This consumerization references a paradigm shift in which B2B buyers are expecting B2C-style environments, complete with guided selling, customization options, and quick processing times. Concurrently, B2B businesses are beginning to expect the same ease of use for price quote configuration provided in direct sales and eCommerce, facilitated by dynamic product configurators. And they're not alone – B2C companies personalize customer journeys while gaining an edge over the competition with product configurators.
We wanted to see just how well B2B manufacturers were adapting to consumerized preferences, and put together the industry's leading report on the data we gathered. Download our free State of the Market to learn more at https://learn.logik.io/state-of-b2b-ecommerce.
Brick-and-mortar implementation enables instant, accurate suggestions, focuses on individual needs, and makes custom ordering interactive. eCommerce environments benefit from product configurators in the form of reduced customer effort scores, abandoned carts, and returns while honoring their customers' desires for self-guided sales. More and more, buyers are gravitating toward self-guided opportunities that don't require a rep or series of phone calls to complete. Thanks to successful product configurators, like the Logik.io Commerce Engine, consumers get the customization they want from a simple, interactive process.
That leads many to ask, what exactly is a product configurator, and how can it be the solution to everyone's business problems? Even more, is there a best product configurator to work with?
There are a few different ways we can approach the answers to such questions, but let's set a foundation as we get started.
First, a product configurator is a business solution that uses advanced software to assist sales reps and/or consumers in building the perfect product from the ground up. In our world, we say that product configurators directly impact the "C" in CPQ, and Logik.io is here to supercharge it.
Logik.io, the best product configurator on the market, goes above and beyond the capabilities of other stand-alone and add-on product configurators. Free product configurators and those attached to many CPQ solutions talk a big game, but when it comes time to walk the walk, it's clear that Logik's shoes are too big for them to fill.
Logik is an incredibly advanced next-generation headless configuration engine that's purpose-built for the two most common use cases, CPQ and eCommerce. Headless eCommerce operation makes Logik.io agile, customizable, faster and smoother than traditional product configurators, and much more advanced. Logik.io's cutting-edge, comprehensive product configurator for websites provides a superior, more sophisticated online buying experience in many ways.
While most of the product configurators on the market prioritize product-based configuration, Logik.io has pivoted to an attribute-based configuration model. Here, there is significantly less need for prior product knowledge or research on the part of the buyer, as the product configurator can leverage its internal logic to identify the qualities – or attributes – the buyer wants to see in their final configuration. From there, the system can parse through the catalog to identify appropriate matches, rather than leaving the buyer or rep to perform such review themselves.
If you're looking for more nuance on the differences between product- and attribute-based configuration, our Configuration Guide has everything you need. Download this free, one-stop resource at https://learn.logik.io/configuration-guide.
Unlike Logik, product configurator alternatives lack the complex configuration capacities and advanced logic needed to fuel the omnichannel and visual selling experiences powering today's eCommerce landscape. Logik enables omnichannel selling with an API-first design to provide the best product configurator around. And as strong as we are on our own, we've identified some top-tier partners that can help you expand even further.
Experience visual selling at its best thanks to our sister company Threekit's 3D product configurator. Threekit creates dynamic, real-time, 3D renderings that reflect unique configurations tailored to a buyer's input. Running together, Logik's high-performance engine powers complex configurations and logic, optimizes the configuration rules order, and focuses on customer needs rather than individual parts with attribute-based configurations.
eCommerce businesses can provide the fast and easy independent journey customers want with user-friendly guided selling. Seamlessly integrate Salesforce CPQ to add dynamic pricing to the interactive dynamic visuals and augmented reality (AR) capabilities, also courtesy of Threekit.
As customers configure their products, the visuals and price will update dynamically in real-time. While most product configurators rely on product-based configuration at this stage, Logik's unique commerce logic engine supports attribute-based configuration. Remember, attribute-based configuration helps the product configurator help the customer determine the most recommended purchase based on their needs, wants and nice-to-haves. Then, Logik creates both the manufacturing and sales Bill of Materials (BOM) with routings and complex pricing for the most accurate information every time.
Separating BOMs into sales and manufacturing varieties ensures that reps and buyers only see the most vital order information, without compromising the order specs that manufacturers need in order to complete the sale.
Product Configurator Tool
Most companies searching for a product configurator tool fall into the category of eCommerce businesses seeking a product configurator for website visitors to customize products. We can see common examples of this with car manufacturers, jewelers, furniture retailers, and the like.
While customers are grateful for product customization options, they still expect a high-quality experience without compromising on anything else. Having seen the big-name brands' custom product pages in B2C settings, they know that a powerful, engaging, and interactive visual commerce experience is not just possible, but plausible, in B2B environments. They've adjusted their expectations accordingly, and will continue to gravitate toward experiences that incorporate product configurators over those that don't.
Many businesses want to deliver the ideal eCommerce experience but don't know how. There's no shame in that, as there is a lot to take into account with such an implementation. They usually start with the easiest, most well-known option — the product configurator tool built into their existing CPQ solution. However, they quickly noticed the lack of functionality and complete inability to work outside the CPQ platform. To solve this problem, they'd turn to custom development and cheap or quick fixes to modify or create a 3D product configurator, open source being the most popular choice.
These "solutions" are time-intensive, require near-constant maintenance, and can't meaningfully be expected to meet the business's needs. They don't help the business future-proof their tech stack in any meaningful way, and fall into cyclical patterns of disrepair. These lower-quality choices are s often an attempt to save money, but at what ultimate cost?. Between software costs, wasted man-hours, missed sales, and unrealized benefits, it all adds up, and quickly. The initial cost of investing in the right tool is nothing compared to how much this technology improves profits. It also saves you from having to play a stressful game of catch-up with competitors who did take the leap of faith years down the line.
Logik.io knows that a successful product configurator is one that helps you sell more, sell faster, and maintain less.
The best solution is a headless commerce logic engine like ours with an agile product configurator API. Logik.io is purpose-built to effortlessly power complex logic and sophisticated rules using a headless, API-first framework. The resulting speed, agility, and potency are far beyond what's needed to fuel the modern eCommerce experience and delight consumerized buyers in a changing market. Implementing such an engine allows you to future-proof your company and keep it relevant in the eyes of demanding consumer markets.
Choosing Logik.io Commerce Engine as your product configurator tool has many additional benefits, too. A favorite among business owners is the number of ways it increases profits, helping realize our promise of selling more. It does this at every stage and from every angle. Some examples include higher conversion rates, higher product pricing, decreased business costs, fewer returns, and better customer experience (CX). These in turn increase loyalty and retention, as buyers don't want to start from square one with an unknown vendor after finding such a success. All roads that route through a successful product configurator, and configuration experience, lead to higher profits.
Product Configurator Examples
Learning can be easier with examples. Luckily, there are many product configurator examples online, from types of software considered product configurators to product configurator software use cases. Our sister company, Threekit, even has a specifically dedicated page of product configurator website examples that lists brands using their visual configurator to let prospective users test out Threekit's amazing features for themselves.
As for Logik.io's product configurator, we can turn to Excel for a spotlight feature. Excel is a great example of how we use simple and intuitive tools, resources, and solutions to simplify processes as they relate to product configurators. Business owners have enough challenges, so we made Logik.io unbelievably easy and completely pain free. Unlike other available product configurators, you don't need any special knowledge, skills, or experience for Logik. It's a "set and forget" method proven true.
See how the combination of JUST Logik.io and Excel can help you create a full end-to-end configuration setup in less than 5 minutes with this Matrix Loader Demo
Our product configurator system works for anyone regardless of skill level or technical ability. That way, even the least tech-savvy user can get the most from Logik, placing the power of headless commerce, guided selling, and visual configuration in the hands of the people who need it most without technical barriers. This also reduces the amount of time you'll need to spend pulling maintenance specialists into standard operating procedures.
On our product configurator website, examples can be found for Logik.io's admin benefits, ways it makes life easier, lowers maintenance costs, streamlines workflow, and more. To learn more about the Logik.io product configurator, examples of those specific benefits can be found in this on-demand webinar.
How to Build a Product Configurator
Logik.io is the most advanced and powerful product configurator thanks to its headless, API-first, feature-based configuration engine. However, advanced doesn't have to mean difficult. We made Logik extremely user-friendly. Business is hard enough. We're here to make it easy. We believe a product configurator should truly be a solution, helping sell more, faster and spend less time, money and energy on maintenance.
On topic of maintenance, building your own 3D product configurator with open-source code has two main issues.
Firstly, it limits functionality, like configuration complexity — thereby failing to truly solve the problem. A band-aid of an option can only hold for so long before you end up in a serious bind, which then takes far more time, effort, money, and energy to get out of.
It also creates the secondary problem of figuring out how to build a product configurator with some video tutorials and code you found on the internet. There's a reason the existence of these videos and DIYs alone hasn't completely elevated the market. There's far more to implementation than that.
The way we see it, what good is a business solution that presents more problems than solutions?
That's why Logik.io lets you build a complete product configuration with easy-to-use Excel product configurator templates. You don't need to learn how to build a product configurator in Excel. We just use intuitive Excel-based templates that facilitate and automate complex and time-consuming processes to streamline your workflow. We're dedicated to providing a fast, powerful, simple, and universally accessible product configurator experience without compromising functionality. That's why Logik is purpose-built for Salesforce CPQ and designed to be the ideal product configurator for websites. It's also why our sister company, Threekit, figured out how to build a 3D product configurator with a codeless rules engine.
Website Product Configurator
Your website product configurator can make or break your business. Do you really want to let your success or failure ride on a free open-source product configurator that you found online? You and your buyers deserve something with a bit more weight and reputation behind it.
What happens when a few free product configurator Excel templates can't replace a top-of-the-line headless configuration engine built by the foremost experts in the field with over 100 years of combined experience and the best tools and partners industry-wide?
Logik.io is the only solution powerful enough to run your CPQ configurator and your eCommerce website product configurator. It also provides the most seamless integrations with the best partners to provide the most extensive list of features and most complex configuration capabilities using the most advanced, stunning, and extensive visualizations via the most user-friendly interface for both businesses and customers.
Don't settle for less than you need, and don't put yourself behind the eight ball unnecessarily. An actual product configurator solution that goes far above and beyond basic configuration options does exist – we would know, we created it.
Customers are constantly expecting more from businesses and huge corporations with endless funds make competition fierce. You'll never get ahead if you always opt for the bare minimum solutions, but you can with the right product configurator.
Yes, you can get an open-source product configurator without paying anything upfront. However, when customers flock to your competition to get a better customer experience (CX) from the product configurator they have to offer, that's when it will cost you big. Considering all the savings and benefits that Logik.io provides, you can't afford not to use it. Talk to our sales team to learn more about exactly how Logik.io's product configurator API helps make your business future-proof. Sell more, sell faster, maintain less.

Additional Related Resources
Guided Selling | Guided Selling Software | Guided Selling Salesforce CPQ | Configure Price Quote | Guided Selling for Manufacturing | Product Configuration Software | Logik.io for Salesforce CPQ