Supercharge your CPQ Software with Advanced Configuration from Logik.io
Logik.io supercharges the "Configuration" piece of your CPQ software with an advanced product configurator that makes even the most sophisticated products simple to sell. Create customizable guided selling layouts and take advantage of our high-performance solution that helps reps sell every product faster, and win more deals.














How does Logik.io's CPQ software enhancement work?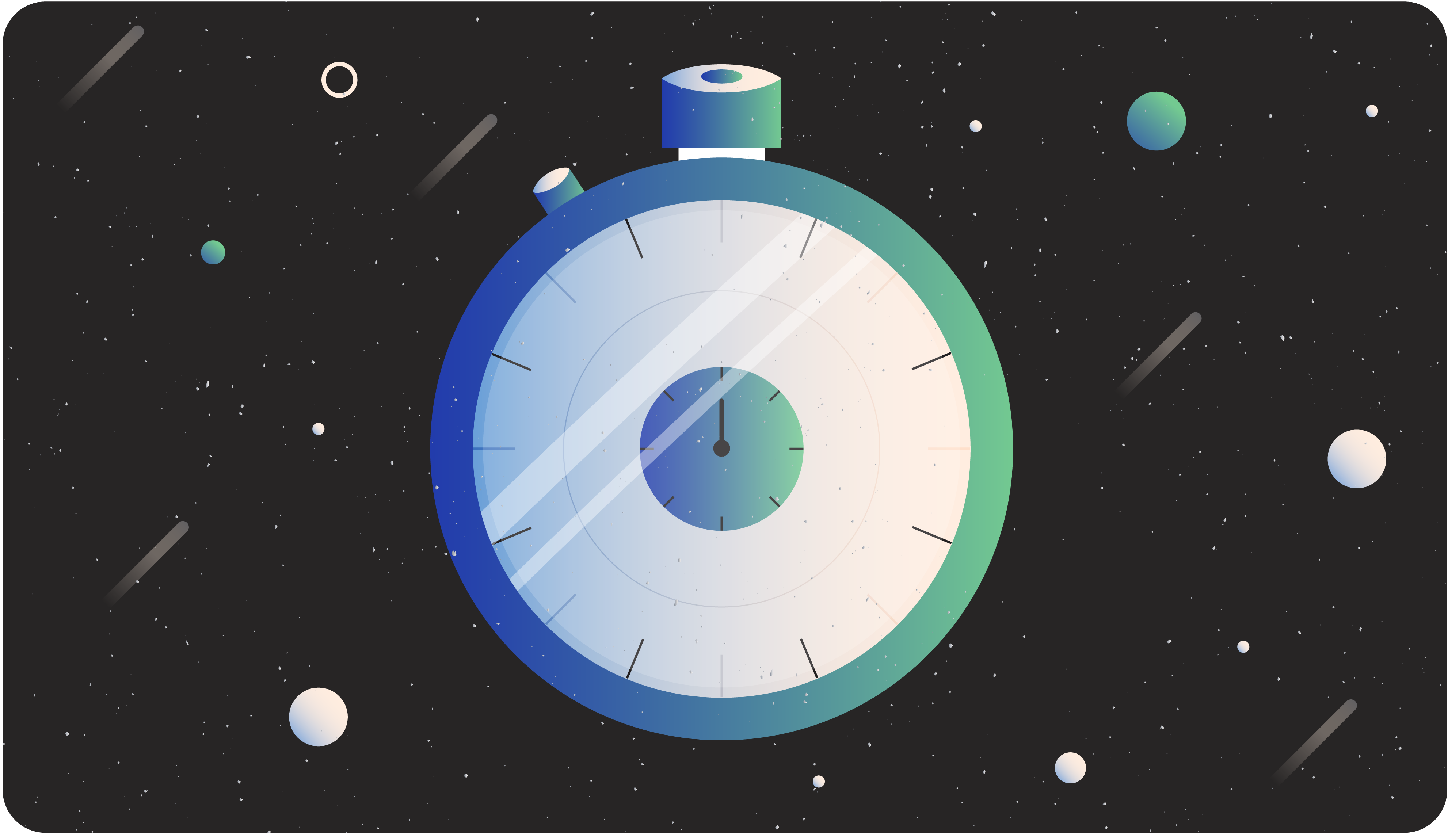 Flexible & Intuitive
Give your sales reps the tool they need to deliver a quote for products and services that fit exactly what your customer needs. No more picking through part numbers and product lists. Let Logik.io guide every seller to the perfect solution.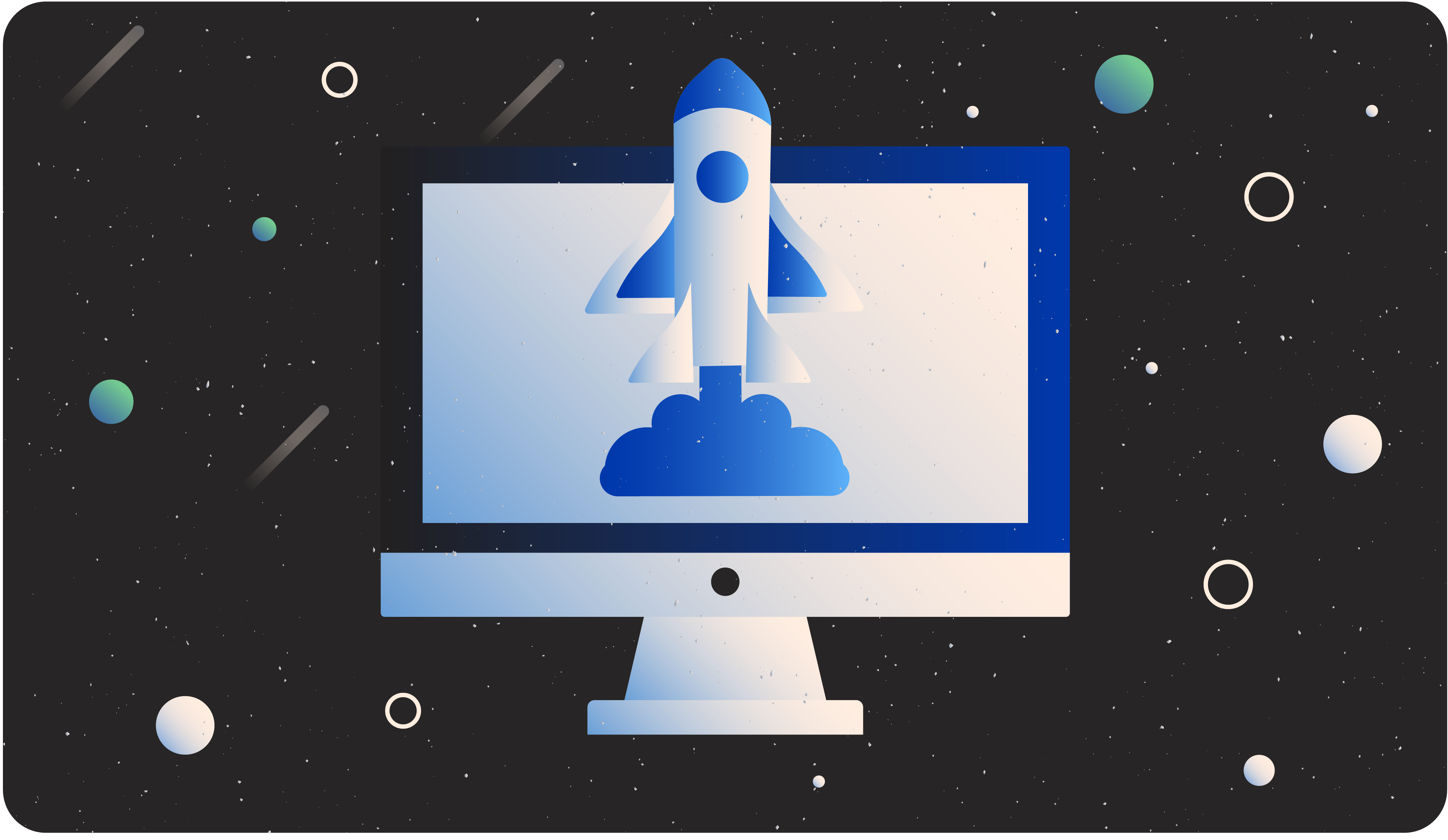 Maintain a Single Source of Data
Logik.io enhances the "C" of Salesforce CPQ, and is built directly on the Salesforce platform and within the Salesforce data structure, so you can still leverage all your product data in one central place. Logik.io works right alongside your existing system.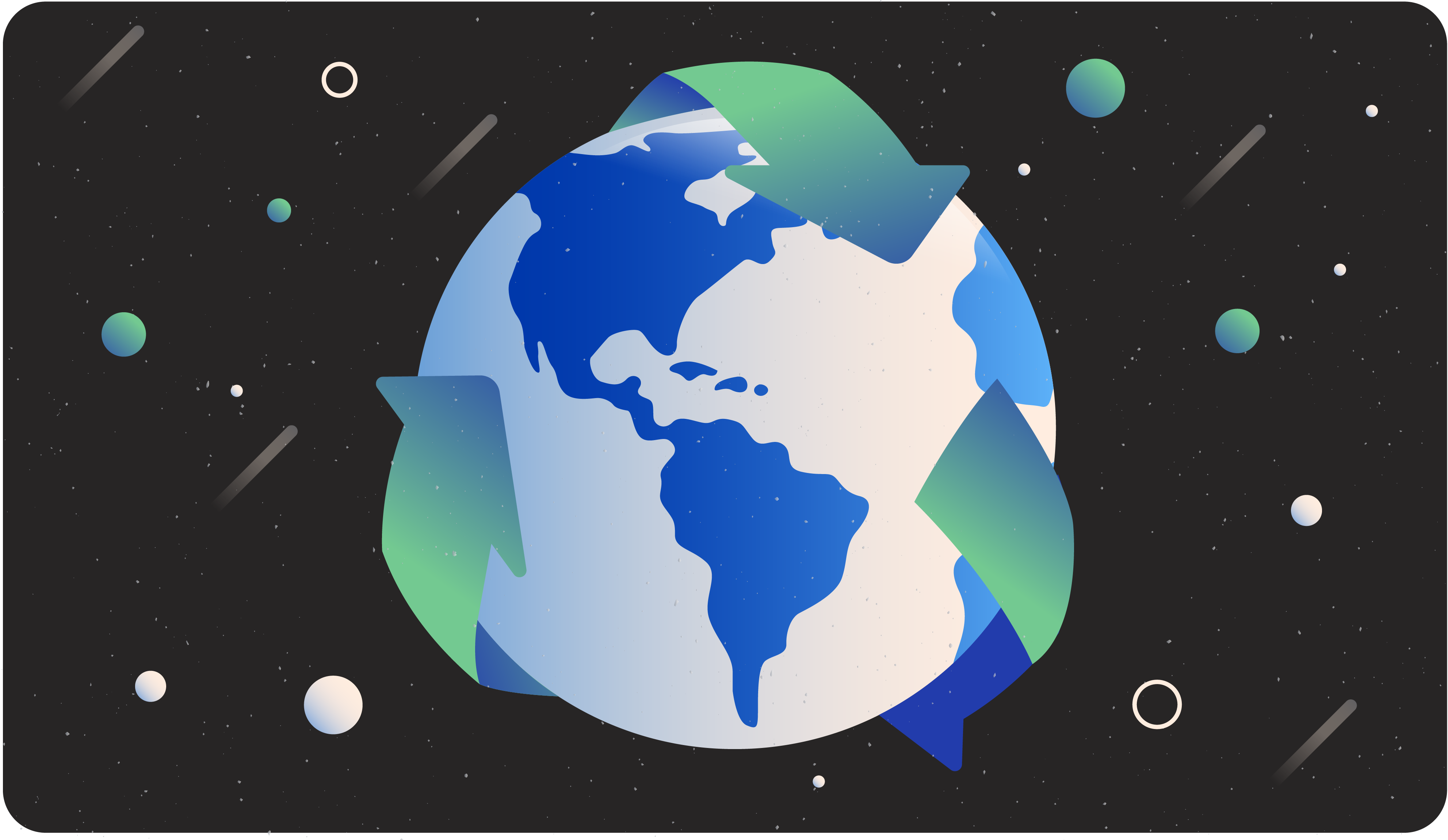 Lightning Fast Speeds
Logik.io adds a proprietary solving engine to Salesforce CPQ built to handle advanced product configurations with split second speed speed for sales reps to produce quotes faster for every product, for every customer, every time.
Configure Price Quote Software is a sales tech solution that enables businesses across all sectors to generate accurate, configurable quotes in the quickest time possible.
CPQ software simplifies the configuration of complicated goods or services, which is widespread in the IT industry. The software includes real-time product validation criteria, price, promotions, and stock that help streamline the process while maintaining accuracy and consistency. Sales teams may have all they need to reduce the Quote-to-Order cycle while also freeing up your Technical Support staff, which is a vital resource.
CPQ stands for Configure, Price, Quote and refers to a software system used by manufacturers and sales teams to create individualized configurations of complicated goods with a large number of linked choices and compute accurate price quotes and offer personalized choices proposals to clients. Buyers tend to prefer shopping experiences supported by CPQ software because of the individualized – or "consumerized" – configuration.
CPQ software solutions consolidate all configuration guidelines associated with physical operations and design elements (the CPQ system also allows you to manage the compatibility of customizable choices) and pricing or marketing limits. Because of integration with third-party systems, this is feasible. The proper CPQ solution for your business should easily enhance your tech stack, not disrupt it.
CPQ software automates a three-step procedure that streamlines and accelerates your sales process, benefitting both sales teams and buyers in one fell swoop. The easier the experience for either party, the more benefit CPQ truly brings. Configure, Price, and Quote make up the three elements of the process reflected in the name. Let us take a look at each of them.
Configure - The process of understanding and packaging a company's product and service options in the sales environment. Personalized to the customer's demands while taking into account corporate rules, recommendations and relationships alongside domestic/international legislation.
Price - Price is influenced by various elements, including customer relationships, industry dynamics, economic situations, and production quantities and bundles. There can be discounts applied to orders of certain sizes, promotions running for certain campaigns, or incentives like free shipping after a certain dollar value.
Quote - Modifications, renewals, and production necessitate internal confirmation of the quote, creating appropriate proposal papers, and establishing a mechanism for promptly accepting a customer and amending or renewing an order. A CPQ system has the potential to increase the precision and agility of this procedure significantly. Some CPQ systems can even create sales and manufacturing bills of material (BOM) as part of this process.
CPQ (Configure Price Quote) is a sales tool that allows businesses to rapidly and, more importantly, precisely produce order quotes. This automated quotation technique is intended to help the sales force sell better and generate more revenue more quickly. If sales representatives can leverage the technology in real time, they can redistribute their efforts back to the actual client at hand. CPQ software is frequently used with CRM platforms, ERP programs, and other business technologies, allowing the systems to function with integrated data and precision.
Our founders at Logik.io Commerce Engine, Chris Shutts and Godard Abel, were instrumental in establishing the CPQ process. Looking back at the timeline of CPQ, Shutts and Abel have been present in every phase. They founded BigMachines, which subsequently evolved into Oracle CPQ. Logik.io, a product that augments and increases Salesforce CPQ, is Chris and Godard's new startup. To rank the best CPQ software, Gartner releases their magic quadrant every year, in which Oracle and Salesforce are consistently ranked at the top.
Oracle and Salesforce both scored incredibly highly as two of the best CPQ software in the Gartner CPQ magic quadrant 2020 and CPQ software Gartner CPQ Magic Quadrant 2021. Gartner regularly ranks the top 10 CPQ software, which frequently includes additional systems like Conga CPQ (previously APTTUS CPQ), SAP CPQ, and IBM CPQ. Salesforce CPQ products were named leaders in the Gartner CPQ 2021 Magic Quadrant for CPQ solutions.
Section 2 CPQ Software For Manufacturing
Configure, Pricing, Quotation (CPQ) software enables manufacturers to configure their complicated goods and services, verify the exact price, and give a tailored quote to the client in a tenth of the time it takes a representative to make the offer using Excel or other out-of-date technology manually.
For buyers looking to get in and out as quickly as possible, that time reduction immediately equals a more interested clientele.
CPQ systems give manufacturers a considerable return on investment (ROI) by changing a lengthy, laborious, error-prone quoting approach into a quick, easy, and 100% correct process for your customers. CPQ software reduces the amount of human error present in quotes hand-constructed by sales reps, who are often distracted with balancing other duties. Manufacturers use CPQ to get quotations out to buyers quicker, ensuring each specified order is manufactured and priced to specifications. At the same time, salespeople stop spending time handling charts and waiting on approvals and instead focus on their customer base. The more attention a client feels they're getting, the more likely they are to be satisfied with the overall experience.
You are future-proofing your firm by choosing platform-agnostic CPQ software for manufacturing. If you haven't started to look into the value of headless commerce platforms like that provided by Logik.io Commerce Engine, now is the time to begin. Your technology landscape will certainly develop over time. The last few years specifically have accelerated digital development, putting the market ahead of projections for this stage in the game. Because of that jump, it's easy for businesses to fall behind. Adopting flexible CPQ software means that your tech investment is preserved for years to come, whether you're introducing innovative solutions naturally or shifts are imposed on you through mergers or acquisitions. You won't have to worry about playing catch up years from now, when some are just starting to get their strategy figured out.
Benefits for Manufacturers Using CPQ Software
When manufacturing firms need to sell quicker and more efficiently while creating a valuable holistic experience for users and consumers, they should search for certain characteristics in a CPQ vendor. The traits we most recommend looking for are as follows:
Price Accuracy:

CPQ software increases the automation process and guarantees consistent service and

product pricing

, allowing your sales staff to provide appealing personalized solutions for clients without double-checking. As pricing mistakes are eradicated, you will not confront unhappy clients who lose trust in your company's integrity, and your brand's image for integrity and precision will be preserved.
Increased quoting capacity:

CPQ software shortens the time it takes to generate quotations. Quicker quoting means you'll have a greater capacity to quote, and you'll be able to create more quotations per staff without sacrificing performance. Using a rules-based structure allows anybody to be led through the process, improving capacity even further. You will no longer need to rely on key individuals, and you will be able to provide quotation modifications to clients quickly—regardless of how complex the case is.
Personalized and professional service:

Customers seldom fulfill predetermined criteria; therefore, flexibility is essential when generating attractive quotations that satisfy their specific demands. You may give tailored quotations using CPQ software, make small modifications, or apply discounts. By regularly adopting best practices and consistently creating quotations, your business will profit from a professional approach that considers each consumer individually.
Manufacturing businesses frequently struggle with deciding which CPQ software to use because the nature of their configurations are so complex, and the world of CPQ is so new to them. Other CPQ companies claim to have the finest feature sets in the industry, but there are always holes that leave room for improvement. That is where Logik.io comes in and why we were formed. When Logik.io is paired with Salesforce CPQ, Salesforce becomes an obvious choice for manufacturers searching for a best-in-class software ecosystem, partnered with Logik.io's solution particularly built to manage the complexity of producing goods.
Section 3 CPQ Software for Salesforce
If you know anything about CPQ, you likely know Salesforce.
One of the most compelling reasons to utilize Salesforce, the world's most popular CRM, is its ability to close sales more quickly. Salesforce CPQ (Configure, Price, and Quote) is a native software that assists users in closing sales through the system's logic.
Salesforce CPQ helps your sales staff to generate quotations fast and efficiently, with fewer mistakes and effort. Salesforce CPQ trailhead and Salesforce CPQ tutorial PDF act as a guide for CPQ software Salesforce. The process begins with your sales staff's Salesforce CPQ login, which grants them access to the overall tool. Once in, they can then generate an opportunity in accordance with all of their buyer's preferences and specifications, and quickly deliver the final quote. As a result, the process becomes faster and more regulated, with faster error closure and fewer mistakes. It also contributes to more accurate data and the movement of more deals through the sales funnel. Buyers can request for dynamic updates to happen in real-time, engendering more trust in the business they're patronizing.
Salesforce CPQ in Gartner's magic quadrant routinely ranks well, owing to its wide partner and ISV network. Salesforce CPQ features for Pricing and Quoting are excellent, and the Configuration process is best in class when combined with Logik.io. Not only are we built on Salesforce and use the Salesforce data architecture, but we also collaborate with Salesforce to guarantee our clients get the most from the Salesforce Revenue Cloud technology.
Salesforce provides a wealth of tools for clients on their website, including Salesforce CPQ Pricing, Salesforce CPQ Documentation, and Salesforce CPQ Help.
Oracle Configure, Price, Quote (CPQ) walks users through completing a properly configured and fully documented purchase order step by step.
Much like Salesforce, Oracle comes with a strong industry reputation and relatively wide user base. When a properly configured order is submitted through Oracle, the CPQ software responds with a price quotation that includes all incentives, terms, and conditions for this particular client. If the customer approves the quote, it is converted into an order. The system aims to increase order accuracy, reduce sales cycles, and reduce operating expenses.
Oracle CPQ Cloud is an industry leader. Many firms have profited from reduced quote conversion turnaround time and happier clients due to enhanced quote accuracy, higher sales efficiency, and convenience in implementing new services. Consequently, Oracle CPQ documentation is important to consider because it immediately helps your sales staff and may help you raise sales. The quality of the resources reflects the knowledge Oracle has brought into the space.
Most businesses choose between Oracle CPQ, Salesforce CPQ, and Apttus CPQ. The primary benefit of Salesforce CPQ over Oracle CPQ is that Oracle CPQ architecture is significantly more rigid and less adaptable than Salesforce. Oracle CPQ jobs are far less in demand than Salesforce in terms of resources and the ecosystem surrounding the product, and resources such as an Oracle CPQ tutorial and Oracle CPQ training are much less developed.