Logik.io supercharges CPQ for Manufacturing with a configuration experience built for sophisticated products
Logik.io augments and enhances the "C" of CPQ solutions, specifically built for manufacturers with complex product configurations. Our advanced product configurator, or as we call it, our Commerce Logic Engine makes even the most sophisticated products simple to sell, so sales can sell faster, admins can maintain less, and every customer gets exactly what they need. See how simple sophisticated product configuration can look.
Why is Logik.io the perfect addition to CPQ for Manufacturing?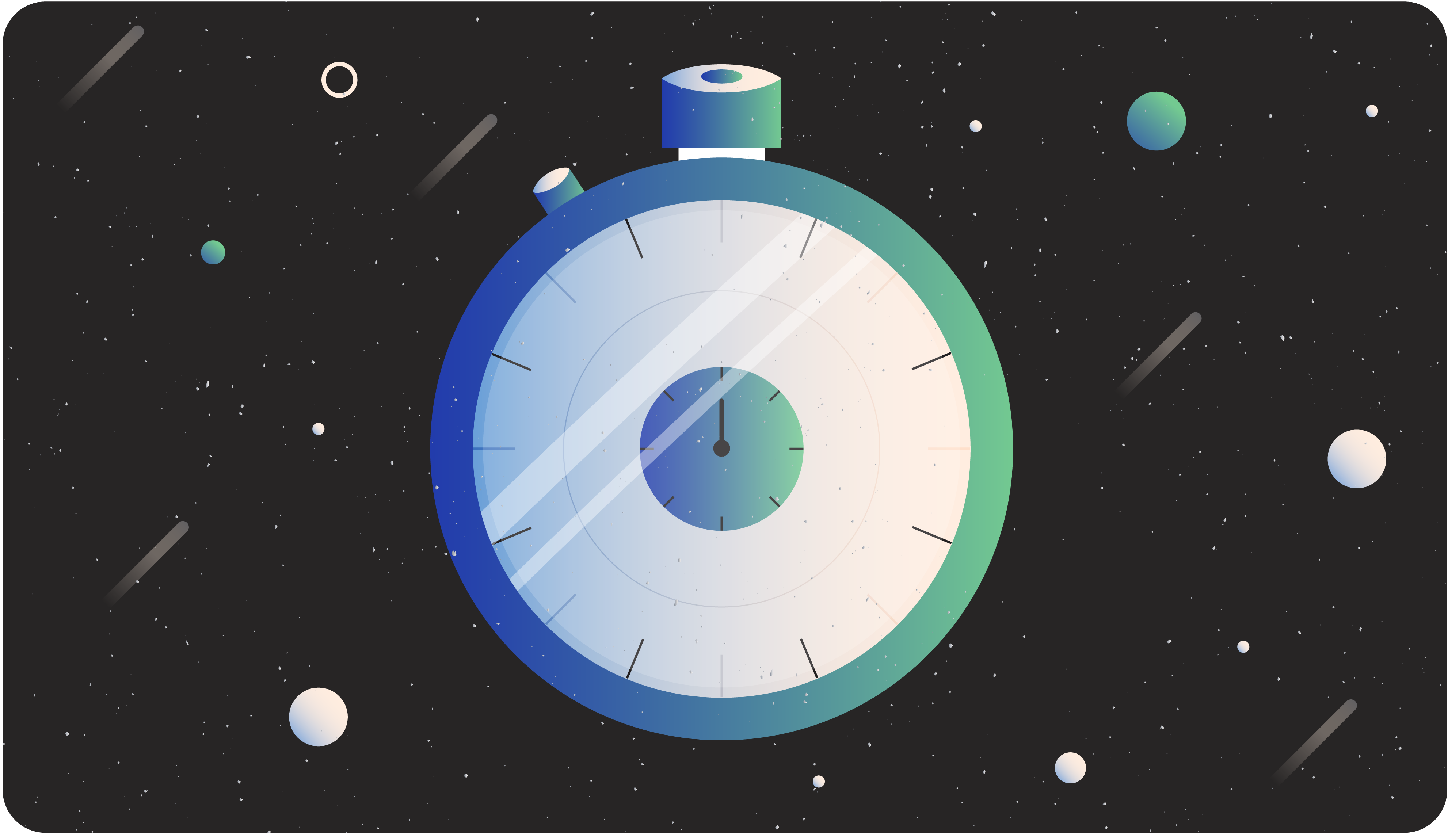 Flexible & Intuitive
Give your sales reps the tool they need to deliver a quote for products and services that fit exactly what your customer needs. No more picking through part numbers and product lists. Let Logik.io guide every seller to the perfect solution.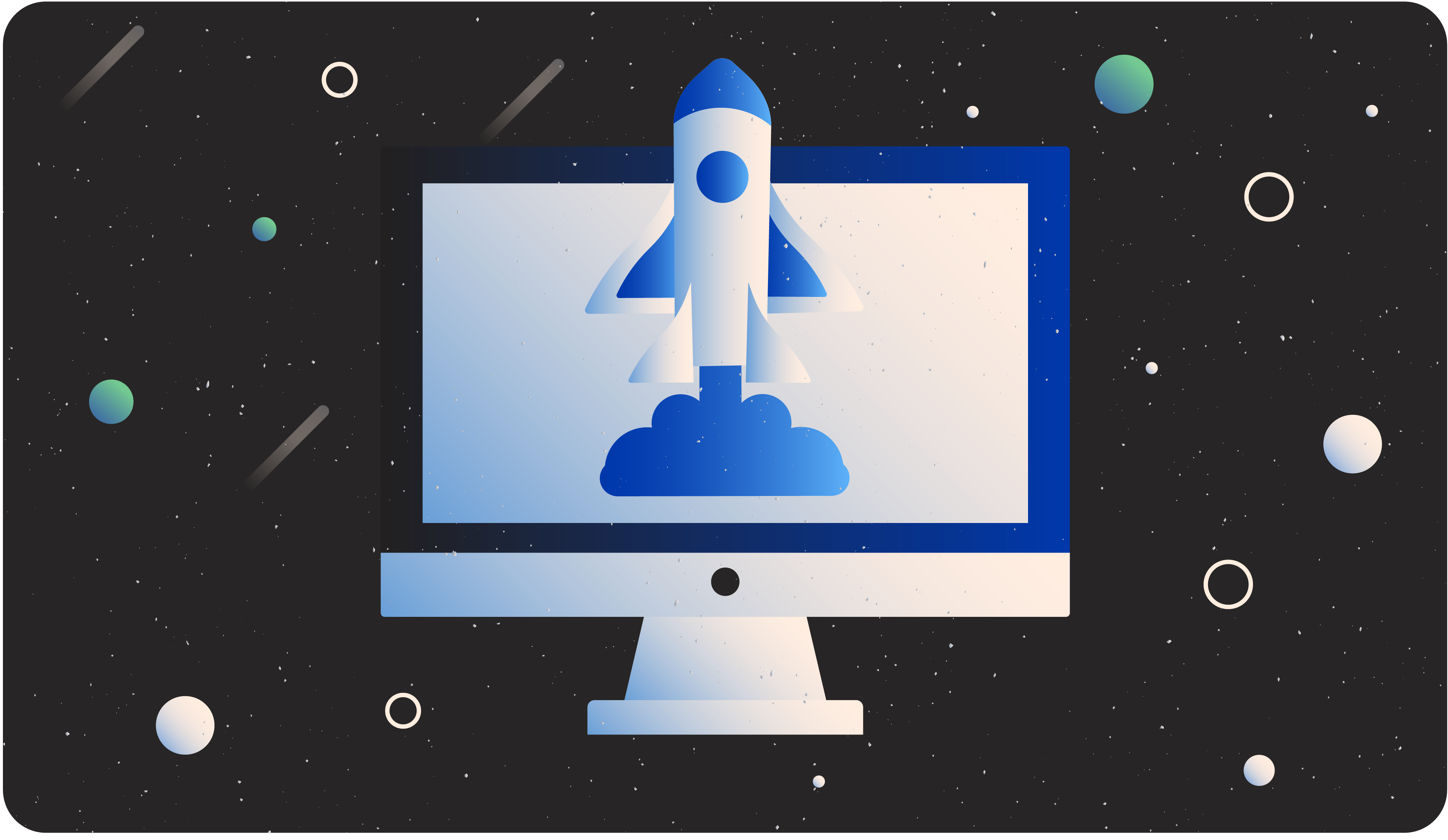 Maintain a Single Source of Data
Logik.io enhances the "C" of Salesforce CPQ, and is built directly on the Salesforce platform and within the Salesforce data structure, so you can still leverage all your product data in one central place. Logik.io works right alongside your existing system.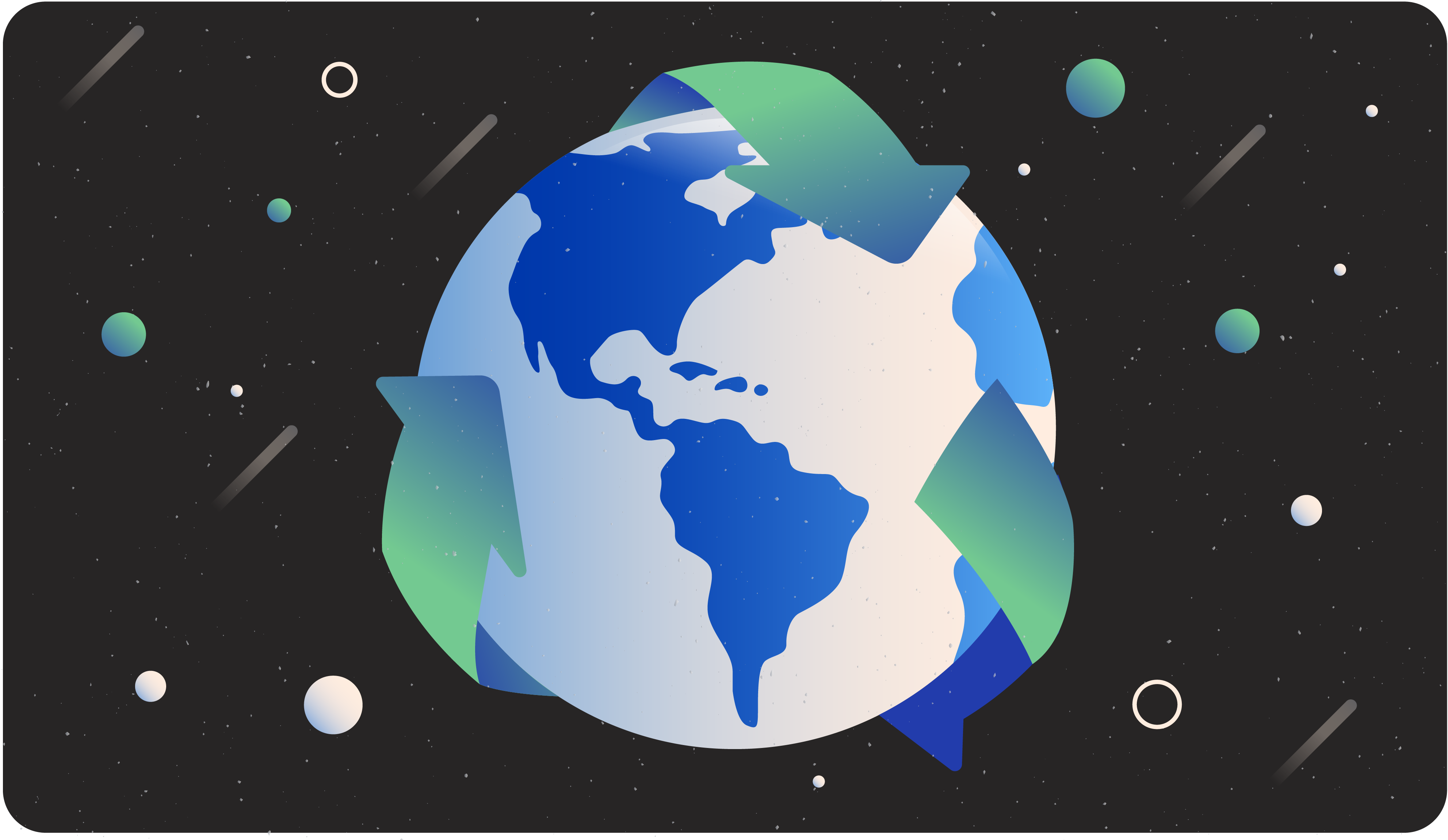 Lightning Fast Speeds
Logik.io adds a proprietary solving engine to Salesforce CPQ built to handle advanced product configurations with split second speed speed for sales reps to produce quotes faster for every product, for every customer, every time.
Section 1 CPQ For Manufacturing
What is CPQ for Manufacturing?
By now, you're likely familiar with the larger configure, price, quote (CPQ) solutions on the market. But, do you know the ways in which CPQ can be – and, in the case of our commerce logic engine, has been – optimized for use in the manufacturing industry? It logically tracks that CPQ would be a main pillar of support for manufacturing tech stacks, but the complexities inherent in the industry mean supporting software needs to be equally nimble and undeniably future-proof. Companies like Logik.io have identified what manufacturers need most – a digital selling environment that is welcoming, advisory, and supportive for self-directed buyers, but backed by an airtight software solution that doesn't require intense maintenance to maintain guidelines and high processing speed. Our advanced solving engine technology processes rules more intelligently and with higher performance to handle even your most complex and configurable products. CPQ for manufacturing includes space for overlapping product rules and requirements, reduction of SKU proliferation, separation of sales and manufacturing bills of material (BOMs), flexible guided selling interfaces, visual commerce offerings and more – all have a direct hand in the success of manufacturers themselves.



Why is CPQ for Manufacturing Important? As a manufacturing company in an increasingly digital, modernized market, you should not be using outdated Quote-to-Cash processes. The nuances of your business deserve a fully realized tech stack that can make your sales process easier. Conducting product configuration, pricing, and quotation manually or with inadequate tools is not just time-wasting—there's a real risk of losing customers to competitors who can offer a more seamless experience. With the market in a state of expansion right now, setting yourself up with a solid tech stack can help you retain and grow your buyer contingency.

Even though we have had configure, price, quote (CPQ) technology since the late 1970s, CPQ systems gained attention when they joined up with Salesforce solutions in the late 1990s and early 2000s. Most recently, the COVID-19 pandemic and resulting shutdowns put an extreme emphasis on buyer-driven, self-service options for both B2C and B2B companies. It only makes sense that CPQ software offerings would expand as a result. Today, the best CPQ software will include an advanced rules engine as well as features for pricing and generating quotes. They are also rule-based for approval and authorization requirements.

As a manufacturing company with a complex product and possibly thousands of options and configurations, your CPQ process and CPQ process flow is more in-depth and complicated than a B2C or non-manufacturing business. Off-the-shelf CPQ software solutions will not meet your needs adequately because they are designed for the general market. While it works for most scenarios, your administrators, sales teams and customers all deserve better.

An advanced CPQ solution allows you to account for the more nuanced changes that are common in the manufacturing industry. For example, a suitable solution should help you to account for fluctuations in the cost of raw materials, logistics, or availability of labor in its CPQ process flow. These are features that can shield or even improve your profit margins throughout the sales process.

Similarly, CPQ for manufacturing software comes integrated with sales software such as CRM and ERP systems. This makes it easier for your sales team to focus on providing a more satisfactory customer experience. By leveraging the system, its rules, logic, and processing capacities, reps will see a reduction in overall time. The customer receives accurate quotes within a shorter time frame, and you can deliver fully optimized products much faster.

If you're having trouble finding the best CPQ for manufacturing software for your business, one way to do it is to discover what solutions are being used by other CPQ companies with demonstrated CPQ examples of success in their operations. If it worked for them, it could work for you.

But, it's important to remember that there is no one-size-fits-all solution. While gathering inspiration is great, you'll still want to keep clear goals in mind and be honest about your limitations. You can't do everything, but you can do what's going to matter most. We can help you identify the exact value CPQ can bring to your unique sector of manufacturing – just keep reading below to learn more.
Why is CPQ important for different sectors of Manufacturing? We've heard that CPQ for manufacturers needs to be specifically engineered – but, what exactly are the features and benefits to such a structured setup? To best understand, we'll look at five main sub-categories of manufacturing, their unique needs, and the ways in which flexible CPQ can be applied to support, strengthen, augment and future-proof their associated tech stacks.


Discrete Manufacturing To begin, we'll take a look at discrete manufacturing. While the name may lead you to believe there's a level of secrecy to this type of manufacturing, discrete manufacturing simply refers to the composite production of real items that can each be individually quantified. For instance, laptops, golf carts, office desks, sunglasses and microwaves would all be byproducts of discrete manufacturing. Because of the tangible nature of discretely manufactured products, bills of material (BOMs) have a high point of relevancy to the overall process. Luckily, the creation of distinct sales, manufacturing and hierarchical BOMs can be easily supported by the proper CPQ solution, like Logik.io. Manufacturing BOMs specifically translate buyer preferences and specifications into sets of instructions and line items by which their final product can be constructed.

The nature of the global supply chain has an impact on the actual inventory that can be offered via discrete manufacturers, as well as the production timelines they can oblige themselves to. But, looking back to CPQ for manufacturing, no-script technology and easily-deployed product restrictions and actions offered by Logik.io can allow manufacturers to ride the waves of supply chain inconsistencies and disruptions without passing along burdens to their clients.


Industrial Manufacturing Industrial manufacturing is a niche of manufacturing with a specific goal: to streamline, automate, and otherwise reduce the amount of manpower required to complete a given task through targeted machinery or technology. Manufactured goods in this sector can be out-of-the-box – like large-scale conveyor belts for factory lines – or custom – like unique pieces of agricultural technology constructed for a small farm. The custom configuration is what most directly benefits from CPQ for manufacturing. Within CPQ architecture, product rules and restrictions can ensure that whatever order gets sent to the production line can actually be constructed within the boundaries of inventory and physics. Guided selling operations can also provide further insight into the best available options for satisfying any given buyers' needs.

The quicker a buyer can configure, price, and submit their industrial manufacturing order, the quicker the manufacturer can actually get to production. In an era where wait times are becoming increasingly make or break, streamlined efficiency throughout the pipeline is a massive lift.

Engineer-to-Order Manufacturing Engineer-to-Order Manufacturing offers an incredibly high level of minutiae with which buyers can interact to construct the exact item they see in their mind. Examples best contextualize it's real-life usage, so let's consider a scenario in which an online shop sells prints of floral bouquets. In less complex scenarios, like the Made-to-Order option we'll discuss below, buyers may have a small, preset matrix of variables presented to them – perhaps choices between canvas size, frame color and either red roses or yellow sunflowers.

Engineer-to-Order manufacturing would allow a buyer to designate every individual aspect of the print – the size of the canvas, the color and style of the frame, the type of flowers included in the bouquet, the total number of flowers, the physical orientation of the bouquet in the image, add-on accessories like ribbons around the stems, whether or not the bouquet is in a vase or free, and so on.

Here, CPQ for manufacturing can support thousands of different input fields, dynamic rule relationships, informational messages triggered at different points, and real-time pricing to reflect each customization. The buyer can translate their mental image into 3D visual configurators, like those powered by Logik.io partner Threekit, and engage with it as if it were an existing product.

Make-to-Order/ Configure to Order Make-to-order manufacturing, sometimes referred to as Configure-to-order manufacturing, supports buyers in personalizing a certain item to be constructed, based on predetermined boundaries on a relatively small scale. Made-to-order manufacturing doesn't give buyers ultimate creative control, but does allow for different fields and areas to be tweaked. For example, made-to-order manufacturing can be seen in action when looking at an online furniture retailer.

A buyer on the hunt for a custom couch may not be able to upload their own fabric choice to the website interface for production, but can select from the existing inventory to find a satisfactory match. They may not be able to request completely unique sizing to match their home's living room, but can choose one of several modular options to maximize the space they do have.

At the end of the day, they'll still walk away with a product that has been uniquely attuned to their final preferences, and is made to their specific input, but done so within the boundaries of company logic.

In these scenarios, CPQ for manufacturing can easily facilitate different rule paths, sales and manufacturing BOMs, visual renderings, and provide bundle recommendations, add-on items or complimentary extras when certain criteria are met.


Building Materials To add a fractal layer to the world of manufacturing, there are companies responsible for producing the building materials utilized by other manufacturing companies to create their full-scale offerings.

While the raw materials or basic components themselves may not be subject to as much physical configuration as the byproducts they go on to create, there is a high level of value provided by CPQ for manufacturers in the form of dynamic pricing, wholesaling bundles, and real-time inventory reflection. A concrete provider, for example, may incentivize larger orders of material to offset the troubles of shipping. Rules and triggers for hierarchical discounts, free add-ons with certain cart sizes, and dynamic updates to available amounts as other orders clear all combine to create a seamless process for an oft-overlooked aspect of manufacturing.
CPQ for Manufacturing Example: If there's one thing that can be unanimously agreed upon when it comes to manufacturing, it's that the industry comes with far more nuance and complexity than other types of businesses. In digital commerce settings, this can easily lead to confusion, uncertainty, and hesitation on the part of buyers attempting to navigate the options – but only in the absence of CPQ for manufacturing. With manufacturing-specific CPQ features, buyers can drop into a selling environment that contains structure, recommendation and all the best hints of traditional person-to-person sales consultations, but without requiring direct representative interaction or pre-existing product/technical prowess.

Consider a provider of industrial-sized refrigerators and freezers for commercial food producers. CPQ for manufacturing supports guided selling questionnaires that can quickly allow buyers to input the amount of food they're looking to store by weight, whether the refrigeration units will require running water, the amount of available electricity/external power they have available, any size restrictions based on the available space, and so on.

With this input, the back-end system can then spin preset points of logic to identify the most closely aligned pieces of inventory, then presented back to the buyer with all available modifications. There may be different colors or finishes available for the products, options for top- versus front-loading freezers, different configurations of drawers, shelves, and storage in certain models, along with delivery and installation add-on services provided by in-house, certified maintenance techs.

Visual commerce offerings, like 3D renderings provided by Logik.io partner Threekit, can help buyers better understand the differences between the available options and provide them an anchor point with which they can engage and interact. They can see the product to scale, toggle between preferences in head-to-head comparisons, and monitor a running price tracker in the sidebar, inclusive of any and all customizations being made.

The manufacturing BOM for their optimized product will be sent along to production once the order has been placed, while a receipt-style sales BOM will be presented to the buyer as a holistic overview of their purchase, services and fees included.


Essential Components of CPQ Software For Manufacturing: Every single CPQ company says that their software is the best for manufacturing companies. As much as we'd like to believe them, they can't all be telling the truth. Manufacturing is an industry that can't be distilled down into simple talking points, or truly be understood by those who haven't had a hand in it themselves. So, how do you filter through the marketing speak and get down to the details that matter? This is especially important if you require niche features to support the unique business processes that come with manufacturing – and let's be honest, most do.


Here is some free CPQ software advice from us to you: most CPQ software companies do not really have the built-in features and capabilities that you need to support your needs as a manufacturer. Here are some of the bare-minimum features that even free CPQ software for manufacturing should provide:
A product catalog

A visual system of selection and configuration

ERP pricing

Order and inquiry management

Handle complex configuration, rules, and formulas

Integration with other sales tools such as CRMs and ERP software

Approval, authorization, and documentation

Quote and proposal management

Smart selling, able to adapt to different sales processes


These aren't all features that you can find in a general-purpose CPQ solution. Most of those available are either built on top of CRMs or need to be integrated with enterprise software such as CRMs. These general-purpose CPQ products aren't nearly powerful enough to meet the needs of modern discrete manufacturing. At least, not on their own.

We'll take some time to dive into the most valuable of components with which you should be looking to augment your manufacturing-specific architecture.
Key Components: Any CPQ solution worth its weight in salt should be inclusive of the following key components:

Solutions for a Shortened Sales Cycle: Rule automation and reusability, non-tethered rule deployments, automatically generated BOMs, intelligent guided selling interfaces and user intuitive enviornments all expedite the process of getting a shopper to their final checkout destination, with an optimized cart, as quickly as possible without compromising confidence and security.

Dynamic Pricing: Did you know that modern manufacturing sites are falling short on dynamic pricing offerings? A study of ours showed that 76% of sites didn't have available pricing information, and of the sites that did, an even smaller percentage had dynamic pricing. Dynamic pricing refers to real-time pricing updates impacted by configuration choices, add-ons, bundle offers, or other triggers determined by your product logic.

Direct Purchases: In the same survey mentioned above, we realized that modern manufacturers do not make it easy to purchase from their websites. In fact, 81% of shoppers reported difficulty in trying to submit an order. If you're in the business of sales but can't actually sell through your platform – what's the point?

Reduced Maintenance: Maintenance requirements and costs are a hidden sink for possible CPQ solutions. The best of the best, like Logik.io, are built around no-script scaffolding, meaning you can deploy updates, upgrades, new inventory, or new rules without having to code each and every one of them out. This means less time and effort required from company staff on the back end, and a quicker, more up-to-date product catalog for your self-service shoppers.

Manufacturing BOMs: Do you know the difference between a sales and manufacturing BOM? A sales BOM is designed to act as a proof of purchase for the buyer to walk away with, while a manufacturing BOM acts as a set of directions for physical production. Manufacturing BOMs are far more through and complex, with distinct line items that are relevant to the manufacturers only. Having a system where you can not only generate both types of BOMs, but do so simultaneously and instantaneously, is a standard you should be looking for.

Product Configurators to Handle Complex Products: Product complexity is only expected to increase in coming years. Your product configurator should be able to leverage attributes, rules, restrictions, dynamic pricing, and visual renderings all in support of complex construction.
What to Avoid During Selection & Implementation If you can keep ahead of these five commonly seen missteps, you can have a far easier time getting your CPQ solution up to speed.


Overlooking Administrative Capabilities & Ongoing Maintenance: When going through the selection process for a new CPQ solution, there are a few guiding questions you can ask yourself and your team to help narrow in on the best possible option. Such questions include: How are the unique product rules managed? How much custom scripting or coding will be required by the platform? What is the process for introducing updates and new features?


Settling For a Subpar User Experience: More than ever, the quality of your user experience is becoming non-negotiable. Your team and buyers alike deserve high-quality, budget-friendly, logical experience at every point in the funnel. If you decide to skimp on this, you'll likely see potential buyers jump ship in favor of competitors who have taken their needs, wants and preferences into closer consideration.


Not Considering Multi-Channel Revenue Streams: A CPQ system that can extend across multiple streams of commerce to create a successful omni-channel experience reduces commonly-seen business difficulties and increases the level of product exposure and dollar amount of orders submitted.


Addressing the Inevitable Gaps: There is no such thing as a CPQ silver bullet. If you're looking for one, you're bound to end up disappointed. The best course of action is to determine your end goals, and work backwards to see what sort of technical support you'll need to reach them, and align with the solution that most closely matches that list. Remember, you can always augment an existing system with a Logik.io Commerce Logic Engine like ours to help fill some of the gaps.


Avoid Lifting & Shifting Legacy CPQ: Legacy CPQ solutions are becoming a relic of the past, and for good reason. With increased product complexity, less patience for processing time, and more focus on visual commerce and dynamic pricing, legacy systems usually can't stand the growth your company deserves. With programs like the Logik.io Lightspeed Migration Program, you can make your way out of a legacy configurator and into a Salesforce-centric environment supported by our team.

Why Logik.io is the Perfect CPQ Add-On for Manufacturers Logik.io has been uniquely tailored by world-class engineers and a leadership team with more than 100 years of collective industry experience to benefit as many different industries as possible. A main area of our focus is the world of manufacturing, which is in the midst of an unprecedented growth period. Our Commerce Logic Engine, native to the Salesforce platform and overall ecosystem, can be specifically leveraged to make eCommerce for manufacturers a walk in the park.


Support Complex Configurations: There is no configuration too complex for our engine to handle. Between proprietary "Sets" that supercharge rule and attribute reusability, our custom built Matrix Loader that interfaces with both Microsoft Excel and Google Sheets to create top-to-bottom configurations in 5 minutes or less, our newly-launched Solving Engine 2.0 that brought enhancements to different types of product rules, actions, and messages, and attribute-based logic, manufacturers can deploy our technology to break them into an entirely new tier of selling.


Manufacturing BOM & Routing Bills of material, or BOMs, serve different purposes depending on when they're created in the funnel, and to whom they're being directed. Sales and manufacturing BOMs are wildly different in construction and content, but can now be generated separately and simultaneously via Logik.io. This allows buyers to walk away with the receipt-style sales BOM, while the deeply detailed and thorough manufacturing BOM gets sent over to the production line.


Speed to Market: Time is money. We know this for sure. When it comes to speed, Logik.io leverages automated processes, data mapping, rule reusability, and non-tethered product actions to get buyers through the sales funnel as quickly as possible. So too does our engine facilitate speedy order delivery and fulfillment, thanks in part to things like the manufacturing BOMs mentioned above.


Sell Configurable Products Online: eCommerce is the final frontier for modern sellers to explore. Dynamic product configurators, especially those with 3D visual commerce renderings from partners like Threekit, are the new norm for sales. Keep shoppers off of lengthy calls with sales reps by utilizing guided selling technology to coax shoppers into the right purchases without removing their agency or forcing them into an IRL interaction.


Configure & Quote Hardware, Software, and Services in One Place: Buyers are quite literally looking for one-stop-shops when it comes to the eCommerce environments they patronize. Regardless of whether its a B2C or B2B company, they'll want to review, configure, customize, order, and track whatever hardware, software, product or service they're interested in without being shot out to external sites.
CPQ Companies: Configurators have been part of guided selling in the manufacturing industry for decades. However, CPQ solutions didn't become a definite and popular suite of applications on their own until 2010. That's when Gartner first defined the CPQ suite of applications and released the first of its annual reports for the segment, solidifying its place in business technology for the decades to come.

The CPQ full form is Configure, Price, Quote. It is a software solution that helps manufacturing companies produce quotes and bills of material for sale, and process complex orders for configurable products with real-time input from buyers.
CPQ software makes it easy to capture order details, calculate prices, and communicate that information to both the engineering teams on the factory floor and the customer closing the sale. This means that both buyers and sellers can redirect their energy toward optimizing sales with ease.
The CPQ market has now grown extensively and gained several large players to make note of. There is certainly a difference between the best CPQ software for small businesses and smaller manufacturers compared to the best CPQ software solutions for enterprise manufacturers.
The annual CPQ software Gartner report will help us find and evaluate various CPQ companies in the space. These include IBM CPQ, SAP CPQ, Salesforce CPQ, Oracle CPQ, Apttus CPQ, Tacton CPQ, and more.
Here, we will evaluate the ones that are highly specialized for manufacturers – Salesforce CPQ, Tacton CPQ, SAP CPQ, and Oracle CPQ – in addition to other key stakeholders in the industry whose products can be used for and applied to manufacturing scenarios.
Salesforce CPQ: The CPQ Salesforce solution is the best place to begin your evaluation, as it is arguably the premiere software option in the current market – and, it has a unique cloud designed for manufacturers. The CPQ Salesforce meaning is the same as mentioned before: configure, price, quote. The company, formerly called Steelbrick CPQ, was acquired by Salesforce in 2015 and integrated natively into the Salesforce platform to create the product known and used today.
Even before it was part of the Salesforce CPQ process, Steelbrick was already an industry leader with an established reputation. Now, with Salesforce's powerful functionality, Salesforce's Steelbrick CPQ can easily handle complex functionality for current manufacturers.
Salesforce CPQ features rival those of any competitor on the market, especially when leveraged in conjunction with the Logik.io Commerge Logic Engine. The product itself, as you can see in our Logik.io for Salesforce CPQ demo video, offers a powerful experience made possible by its native integration to the Salesforce platform. This makes for a robust Salesforce CPQ presentation for your product, and a top-tier experience if implemented.
The biggest advantage you get from Salesforce CPQ comes from the overall Salesforce ecosystem and the resources that Salesforce provides on top of the CPQ software itself. There are many Salesforce CPQ examples on their website, and you also get access to free Salesforce CPQ tutorials and certifications.
These Salesforce CPQ certifications are available through the Salesforce CPQ Trailhead course on the site. And, because Salesforce CPQ is so easily integrated into the Salesforce product suite, it is easy for manufacturers to learn Salesforce CPQ as a whole. What's more, Salesforce CPQ offers pricing solutions that work for a range of products.
Once you implement Salesforce CPQ as your business's CPQ tool, you will be glad to discover that the Salesforce CPQ documentation is among the best that can be accessed. Because there are specific roles for Salesforce CPQ jobs, you can usually find a highly talented admin for any Salesforce CPQ help needs.
Logik.io Commerce Engine is also native to the Salesforce platform, meaning any CPQ operations on their end can be enhanced with our expertise. Logik.io can also headlessly integrate across a variety of platforms, but is unique in the direct relationship it has with Salesforce CPQ.
Tacton CPQ: Compared to Salesforce, Tacton CPQ or Tacton Systems is a niche CPQ application. Tacton CPQ clients are generally industrial clients such as vehicle manufacturers.
Being such a niche solution, Tacton CPQ clients are limited compared to what other companies such as Oracle and Salesforce have to offer. For example, the Tacton logo or name aren't as easily recognizable to the layperson.
For the same reason, the Tacton CPQ training and Tacton knowledge base are much smaller compared to the established Salesforce CPQ. People gravitate toward things they're familiar with, and name recognition carries a lot of weight in sales particularly.
Because Tacton is a standalone application rather than one integrated into a platform, Tacton needs to hook into and integrate with your CRM, usually Salesforce. However, the Tacton CPQ Salesforce integration is as fluid or seamless as a native integration.
Apptus/Conga CPQ: What many in the CPQ space may have once known as Apptus CPQ has transformed into the newer Conga Configure, Price, Quote solution as of May 2020.
The main goals of the software provided remain consistent – to provide users with an efficient method by which they can leverage their tech stack to close more sales – but are just packaged a bit differently.
Conga focuses on bringing an automated quote-to-cash process to eCommerce environments across multiple continents. They do not have as close of a relationship with the Salesforce platform as commerce engines like Logik.io, but have still been able to bring about general success for their clients with what they have.
Conga revenue lifecycle management solutions are shown to work with Salesforce CPQ, bringing the another highly trusted industry name back into the mix.
IBM CPQ: While many may recognize the name IBM as a large scale technology provider, they may not know about the IMB CPQ solution – Sterling Field Sales.

Sterling Field Sales brings together customer data profiles and opportunity management alongside the expected configure, price, quote features. IBM touts their solution as an out-of-the-box offering that can be utilized within the larger Salesforce architecture, which is a main draw for many.

IBM has created a wealth of readily accessible resources regarding this software, most of which focus on different integrations that are possible with Salesforce. Because of the reputation IBM has earned over their history in business, these points of information are well regarded by users and prospective clients alike.


SAP CPQ: SAP, the widely recognized provider of ERP solutions, also offers the cloud-based SAP CPQ Callidus (formerly CallidusCloud). SAP CPQ is a legacy tool that SAP acquired in 2018 to improve its Variant Configuration functionality in its ERP systems.
Salesforce will often integrate with the SAP CPQ system. However, the SAP CPQ integration is not robust. Even though SAP does have a resourceful CAP CPQ certification program and free SAP CPQ tutorial options, companies who are already on Salesforce should consider the native Salesforce CPQ instead.
Despite the SAP CPQ documentation and SAP CPQ training needed, the SAP CPQ help is no match for the integrated Salesforce application. Comparatively, Salesforce provides a wider range of customization and lower overall maintenance and setup requirements.
Oracle CPQ: Oracle's CPQ is one of the top players in the market, alongside Salesforce. It provides a sales-oriented Quote-to-Cash CPQ solution with features like one-of-a-kind pricing requests, cross-selling opportunities, and guided selling paths. It also creates sales visibility, insights, and channel control options.
Formerly known as BigMachines before Oracle acquired the company in 2013, Oracle CPQ is an enterprise-grade CPQ solution that offers machine-learning capabilities for an exceptional customer experience. However, it has a much lower adoption rate than some of its counterparts, mostly because many users find it too complex and rigid. It also has poor customer support and issues with stability, which does not engender any additional trust from shoppers.
With so many businesses pivoting toward customer-first experiences, buyers have a lower tolerance than ever for hiccups like this. If they aren't finding the experience they're looking for out of your platform, they'll take their business to a site that better accommodates them. These buyers are the result of "consumerization," and steadily increasing to make up the market majority. But, if you can create a stable, user-friendly environment as early as possible, you have potential to maintain and expand your clientele to accommodate these consumerized buyers, and earn their patronage moving forward.
The biggest advantage a solution like Salesforce CPQ has over Oracle CPQ is that Oracle's CPQ architecture is much more rigid and less flexible than Salesforce. In terms of the resources and ecosystem around the product too, Oracle's CPQ jobs are in lower demand than Salesforce, while resources like Oracle CPQ tutorials are far less extensive. If you're looking for a balance between usability, effectiveness and maintenance, you'll very much want to consider available resources before implementation. Can you find the answers to your own questions through a tutorial, or will you need to escalate to a helpdesk each and every time?
Netsuite CPQ: Netsuite CPQ is an internal configure, price, quote solution found in the larger Netsuite landscape. A truly global service, Netsuite CPQ offers cloud-based ERP applications alongside CPQ offerings for industries like retail, education, food and beverage, and software.

Initially founded in 1998 as NetLedger, Netsuite took on its current name in 2003 and has been on the public market since 2007.

Acquired by Oracle in 2016, Netsuite is now officially under the Oracle family umbrella. We know all too well the pain points of Oracle's legacy configurator, but Netsuite seems to be satisfactory for its current 32,00 global users.


Configure One: Recently heralded as a G2Crowd Leader for the year 2022, Configure One is a robust CPQ solution that integrates with Netsuite, Salesforce, and SAP.

Founded in 2000, Configure One was part of the initial configure, price, quote wave that swept the market between the late 90s and turn of the century. Last year, software conglomerate Revalize absorbed Configure One into its larger nebula of product offerings.

Focused around benefitting manufacturers specifically, Revalize is getting its sea legs in the industry.


ConfigIT: Inspired by a failed rocket launched by the European Space Agency in 1996, ConfigIt co-founder Henrick Andersen created ConfigIT as a CPQ solution to bridge technical applications with real-world, life-threatening outcomes.

Centered around their proprietary Virtual Tabulation, ConfigIt focuses heavily on identifying valid and invalid configuration options and expanding restriction rules.

In 2016, the company was acquired by Polaris Private Equity, and the following year they launched the ConfigIT Quote Cloud. As of 2020, ConfigIT has achieved ISO 27001 certification.


Epicor (KBMax): Epicor CPQ may not ring many bells, but its former moniker, KBMax, definitely does. KBMax first came onto the CPQ scene in 2009, almost a decade behind some of its main competitors. Nonetheless, KBMax was able to establish a name for itself through solutions for engineer-to-order products.

With both 2D and 3D product visualizers, KBMax was able to capitalize on the visual commerce aspect of digital selling a bit earlier than others.

In May of 2021, Epicor announced its acquisition and renaming of KBMax CPQ. Epicor now brands these software solutions as modular components of the larger productivity suite available to users.


FPX: FPX CPQ – not to be confused with the eSporting team of the same acronym – leverages the proprietary FPX Intelliquip Selling Cloud for configuration.

Also a part of the larger Revalize conglomerate alongside Configure One, FPX similarly highlights manufacturers as their target audience.

Omnichannel offerings and easy implementation are the calling cards for FPX CPQ.


Logik.io Lightspeed Migration Program One of our newest, and most exciting debuts has been the recent Logik.io Lightspeed Migration Program, specifically designed to help legacy Oracle CPQ users migrate to a Salesforce-centric environment augmented by our unparalleled commerce logic engine. Historically, data migration and rule translation has been an error-ridden, time-consuming, wholly manual process unappealing to either party in the switch. But, our world-class engineers and leaders with over 100 years of combined CPQ expertise decided to tackle the challenge head on. Thus was born the Lightspeed Migration Program.

The automated migration helps you unify and simplify data models under the tried-and-true Salesforce product umbrella, eliminate complex integration experiences and bogged-down ramp times, reduce overall maintenance requirements and costs, and elevate experience and usability across the board.

Our headless architecture is untethered to any one front-end interface, but was designed to be completely native to the Salesforce platform. Logik.io's attribute-based configurator is a step above the legacy product-based configurators currently utilized, as are our rule and attribute reusability capabilities. One-to-one element mapping is supported by our innovative Matrix Loader, which interfaces with Google Sheets, Microsoft Excel, and the like to easily import and replicate any existing options, tables, rules, or restrictions that exist within an Oracle-based setup.

We offer a breadth of qualified system integration partners that can be individually assigned to migration cases, ensuring your specific needs and data points survive the migration exactly as they are meant to.