LOGIK FOR B2B & B2C E-COMMERCE
Make omni-channel selling a reality, powered by Logik.io's headless configuration engine
Logik.io's powerful headless configurator is the only solution that provides the performance and speed necessary for companies to add configuration and visual guided selling to their existing eCommerce platforms for complex B2C and B2B selling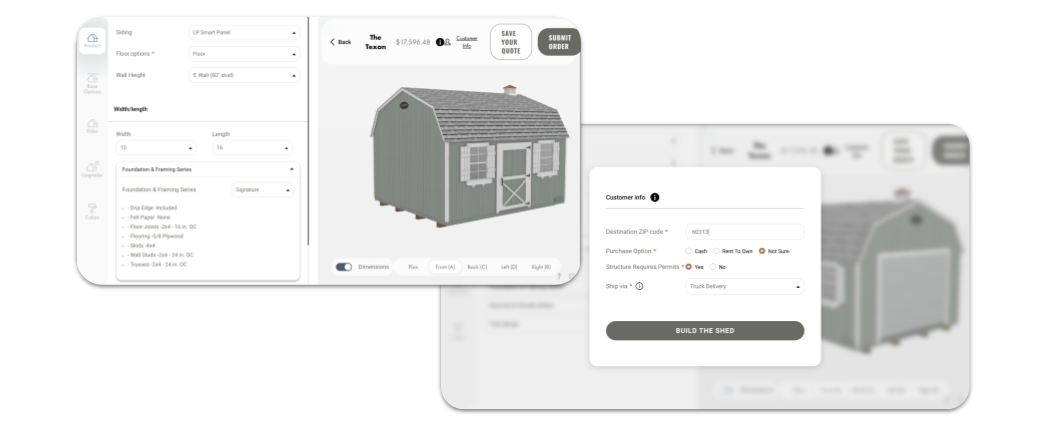 Give customers the self-service buying channel they want for all your products, no matter how complex or customizable
Your buyers increasingly expect to be able to configure and customize their purchases, before they ever talk with a sales rep. Legacy configuration technology and disparate systems have made this nearly impossible in the past. Logik.io is here to change that.
Make Previously Complex Sales Fast, Easy, and Customer-Centric
Provide the very best self-service experience to drive increased sales. Use Logik.io's advanced functionality to seamlessly guide your users through complex product configuration on their own, on your site.
Headless Configuration that Seamlessly Integrates with Your eCommerce Experience
With Logik.io, companies can use the same configuration rule setup in Logik.io for Configure Price Quote as well as direct eCommerce omni-channel selling
WHO BENEFITS?
Streamline the experience for your buyers, sellers, and administrators with headless operation and unified simple administration
DIGITAL EXPERIENCE

SALES

MARKETING

SYSTEMS & IT
Enhance your online selling experience to drive a new channel for sales
The flexibility of the Logik.io configuration experience allows companies to rethink how their products are sold . Eliminate the need for endless SKUs and product catalog proliferation.
Accelerate deals by giving buyers the power of complex configuration
Enabling self-service online configuration experiences with Logik.io accelerates sales cycles, increases sales, and drives customer retention. Increase cross sell and upsell opportunities with advanced guided selling.
Create experiences on your website that streamlines the customer journey, and converts visitors into buyers faster
By leveraging Logik.io to easily enable omni-channel selling for your products on your website, you can give customers the power to have a completely self-service experience, and tailor their products easily, without friction.
Unify your configuration technology by using Logik.io as the engine to power every channel
Simplify your company's technology stack and streamline your product data maintenance by utilizing a common rule data set across your organization.
INTEGRATE WITH THREEKIT
Logik.io & ThreeKit Power Self-Serve Visual Configuration
The perfect pair for self-serve highly configurable eCommerce. Use Logik.io as your configuration engine to power your advanced configuration setup, and visualize those configurations for users with visual 3D UI powered by ThreeKit.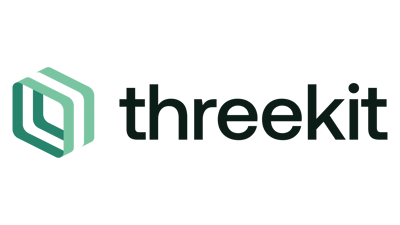 TALK TO US
Ready to make omni-channel digital sales a reality for your business?