WHAT IS LOGIK.IO?
Next generation lightning fast headless configuration technology that helps you sell faster, sell more, and administer less.
Logik.io augments Salesforce CPQ and eCommerce applications by providing a unified advanced configuration engine purpose built for speed, streamlined administration, and enhancing sales productivity.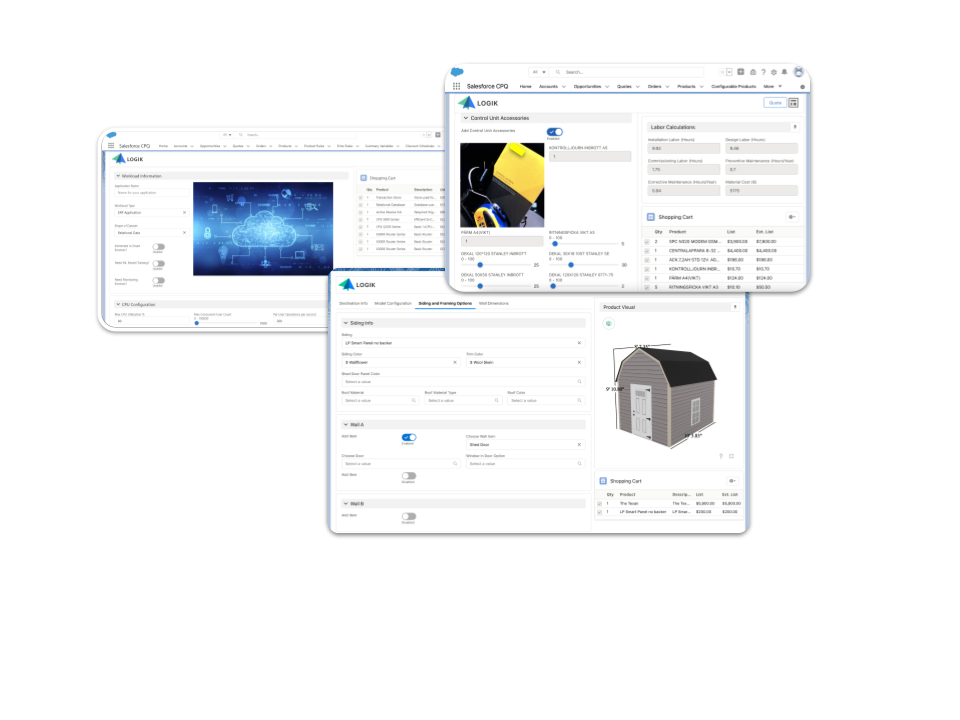 Fill your configuration gaps to drive sales productivity and spend less time on CPQ system maintenance
Logik.io helps you increase revenue while reducing your costs: accelerate your sales configuration process, increase flexibility and reduce your day to day maintenance effort.

Streamline Complex Selling
When complex configuration logic and advanced pricing models extend beyond the Salesforce CPQ platform, Logik.io takes over to seamlessly guide sales professionals and your customers through complicated sales processes with ease.

Lightning Fast Performance
Your sellers and buyers won't settle for sluggish load times and subpar performance, and neither should you. Increase sales productivity and create amazing customer experiences. "Update" and "save" buttons are a thing of the past with Logik.io.

Enable Omni-Channel Selling
Give your customers the ultimate self service experience they've been waiting for. Logik.io's innovative configuration engine enables digital eCommerce selling experiences that help you stand out, and drive more revenue.
Reduce System Maintenance
Logik.io provides simple maintenance using our hyperjump graphical user interface, formula builders, guided rule builders, rule logic consolidation, and matrix loaders, all within the existing Salesforce data model.
WHAT MAKES LOGIK.IO DIFFERENT?
Purpose-built features to enhance and extend your CPQ and eCommerce experience with the most advanced configuration engine available
Proprietary Solving Engine

Advanced Math Capabilities

Complex BOM Generation

Headless Operation

Attribute Based Configuration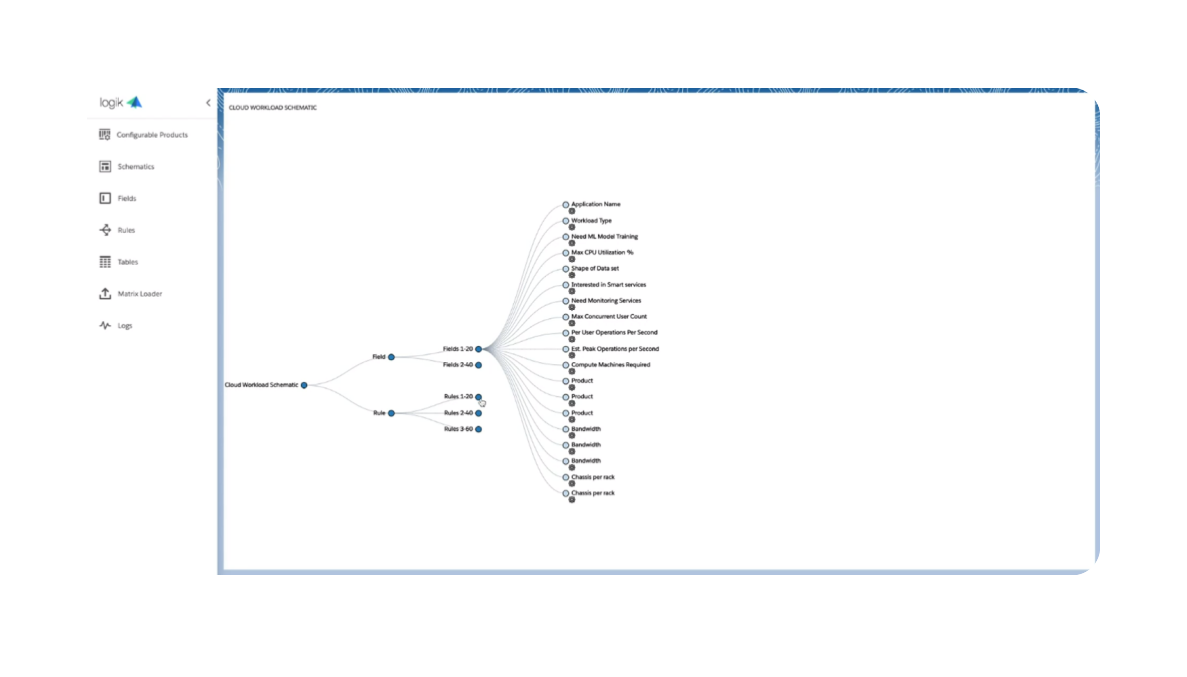 Lightspeed performance you can't get anywhere else
Unlike traditional configuration models, our solving engine was purpose built to automatically manage your configuration rules in the optimal order. That means you can say hello to smoother experiences that your sales reps love, and say goodbye to slow processing, and tedious (sometimes impossible) rule configuration from your old model.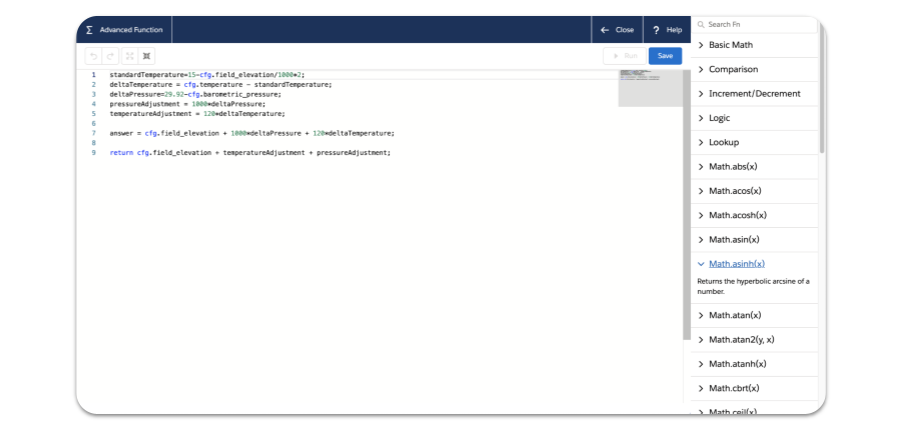 It all adds up.
Use our function builder to do math calculations and other complex logical relationships with built in testing functions.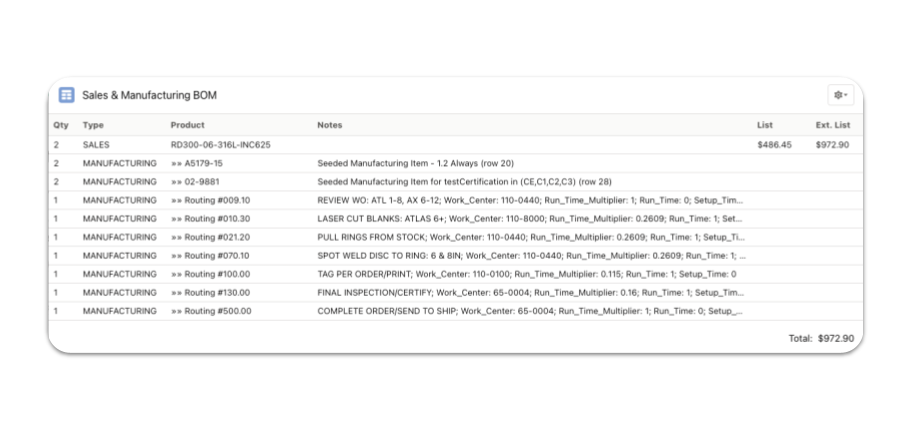 Get everyone on the same page, simply and easily.
Logik.io's BOM generation engine creates both manufacturing and sales Bill of Materials with routings and complex pricing, so you can always ensure the most accurate product, quantity, and pricing information is shared with everyone who needs it.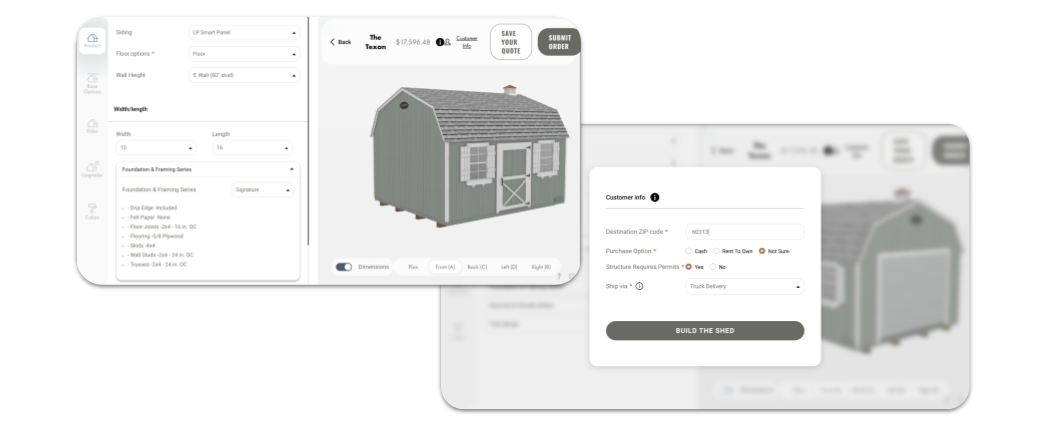 Headless gives you flexibility
Logik.io's rules engine is entirely API-based so you can run our standard interface, create your own custom user interface, or run both simultaneously.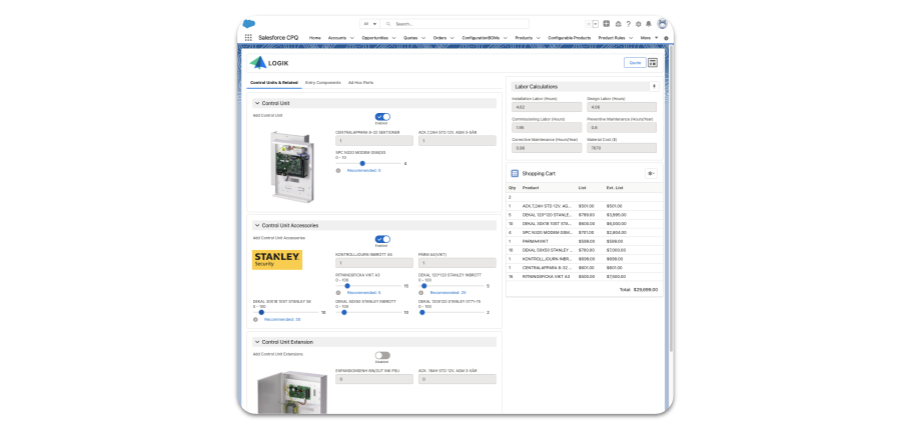 Don't pick parts. Sell products.
Logik.io's configuration engine is attribute based, ideally suited to configure your services and subscriptions.
BUILT ON SALESFORCE
Logik.io is a proud Salesforce ISV Partner
We're not only built on Salesforce, using the Salesforce data model, but we partner with Salesforce to ensure our customers get the most out of the Salesforce Revenue Cloud technology.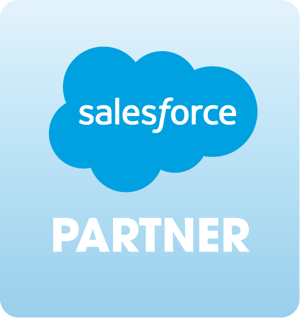 LOGIK.IO FAQs
You've got questions? We've got answers.
If I have already implemented Salesforce CPQ, do I need to redo the implementation?
Logik.io uses the Salesforce data model and is maintained inside Salesforce. The high performance configurator calculations are done off the Salesforce platform.
Do I need to use the Logik.io configurator for all my products in Salesforce?
No, you set up the Logik.io configurator for just the products that need it inside Salesforce.
Can Logik.io work with any eCommerce platform?
Yes, the Logik.io configurator was built from the ground up with a headless architecture so it seamlessly integrates with nearly all eCommerce platforms.
Can I build my own UI to work with the Logik.io configurator?
Logik.io provides a standard Salesforce Lightning UI, but you can build any UI for your users to work with the headless architecture of our configurator.
Can I do real time 3D visualization of my product in Logik.io?
Yes!, the Logik.io configurator is integrated out of the box with
ThreeKit
. ThreeKit allows you to see photo-realistic images real time while you are using the Logik.io configurator as well as augmented reality.
What skillset is required to learn how to setup the Logik.io configurator?
The Logik.io engineering team has invested thousands of hours in our administration module to make the maintenance experience match that of Salesforce.
TALK TO LOGIK
Learn more about our next generation Commerce Logic Engine