LOGIK FOR B2B & B2C E-COMMERCE
Win more customers with an eCommerce product configurator for even your most sophisticated products
Your customers want to complete as much of the buying process without a sales rep as possible. If you aren't giving them the ability to configure, customize, and buy your products online with best-in-class guided experiences, you're likely losing business to competitors who are. Logik.io's Commerce Logic Engine gives you an edge, by making eCommerce possible for every product.
Consumerize the way you sell
Creating fast self-service eCommerce product configuration experiences accelerates sales and gives you a competitive edge
SELL ANY CONFIGURABLE PRODUCT ONLINE
Unlock your e-commerce channel revenue with configure-to-order experiences on your site
Logik.io makes it possible to sell even the most sophisticated product configurations online. Guide buyers through customizing any product with advanced rules and relationships with ease, powered by our Commerce Logic Engine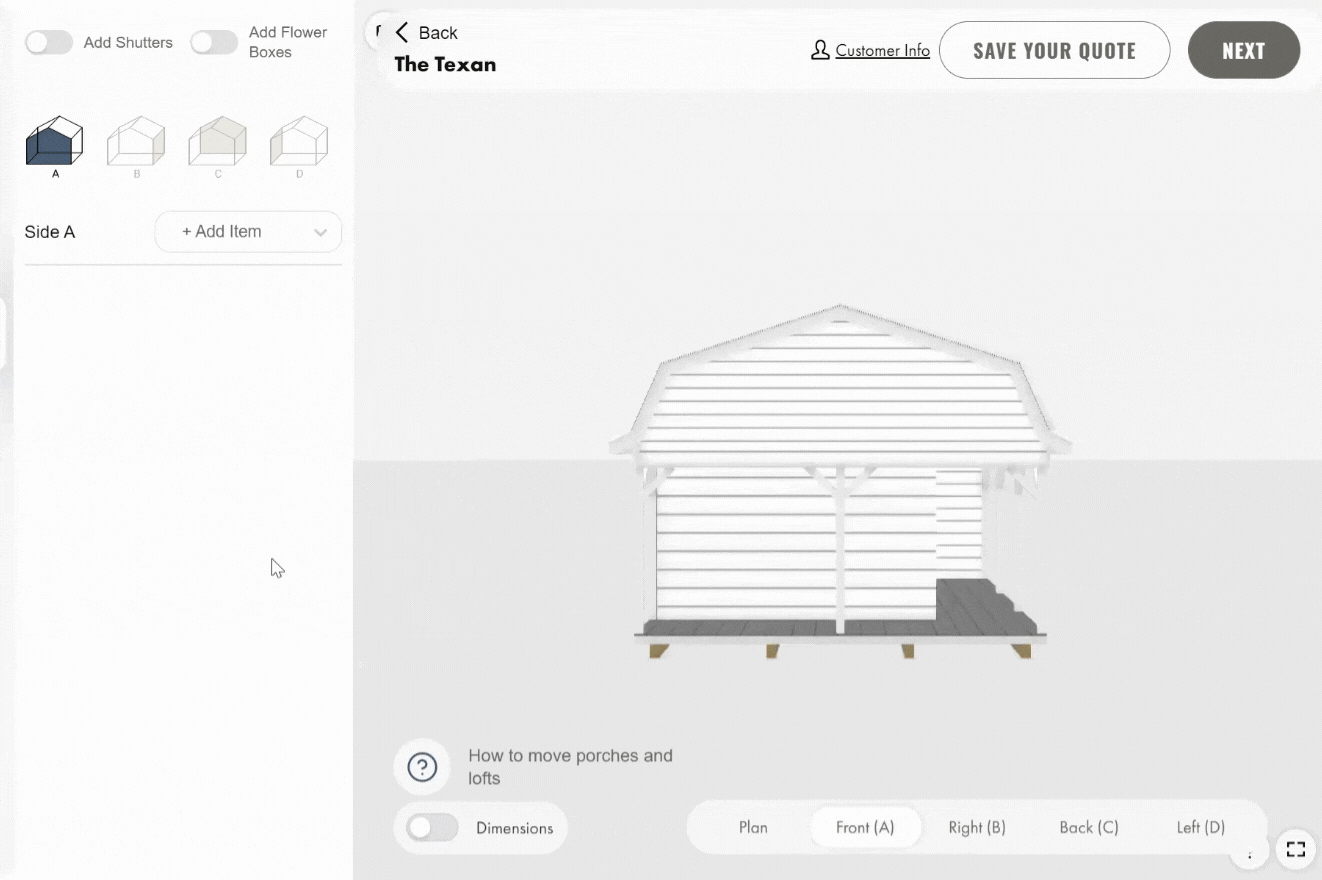 CUSTOM GUIDED SELLING LAYOUTS
Guide, recommend, and add guardrails for customers to configure and buy exactly what they need
Don't make buyers pick parts and SKUs or select from long lists of complicated features. With Logik.io, create custom selling layouts for every product that prompt buyers with the guidance, guardrails, and alerts to assemble the perfect solution for them.
GAMECHANGING PERFORMANCE
Never let performance kill your experience.
Custom-built eCommerce configurators and configurators using legacy CPQ capabilities don't deliver on e-commerce ready performance. Logik.io's intelligent solving engine was built to process rules and configurations more efficiently and with lightning speed, so your product configurator performs as fast as a video game, no matter how sophisticated your product may be.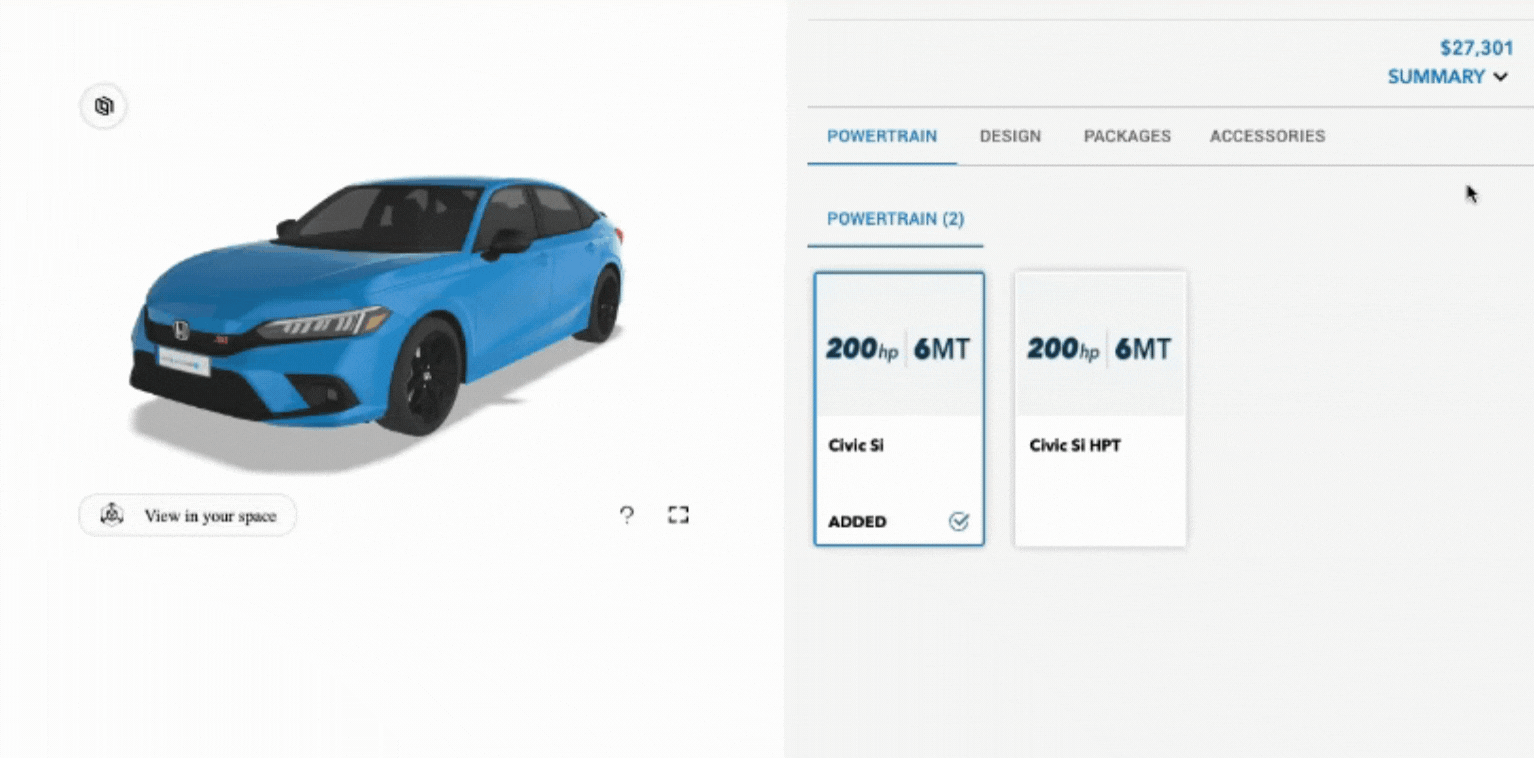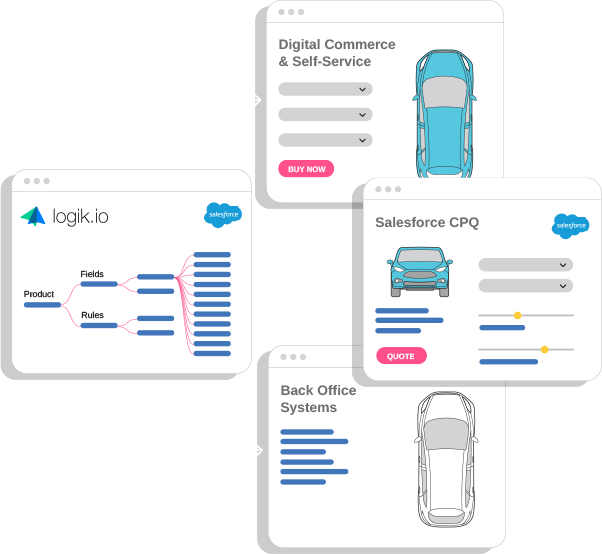 BUILD ONCE, USE EVERYWHERE
Maintain less. Build once, use for eCommerce and CPQ
Keep all products, data, and administration in one place with a common data model, and syndicate to all of your selling channels, including B2B eCommerce. Reduce redundant work, data silos, and custom coding and scripting- get everything you need to win with B2B eCommerce, with Logik.io's Commerce Logic Engine.
INTEGRATE WITH THREEKIT
Logik.io & ThreeKit Power Self-Serve Visual Configuration
The perfect pair for self-serve highly configurable eCommerce. Use Logik.io as your configuration engine to power your advanced configuration setup, and visualize those configurations for users with visual 3D UI powered by ThreeKit.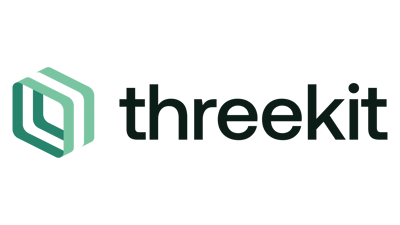 TALK TO US
Ready to make omni-channel digital sales a reality for your business?