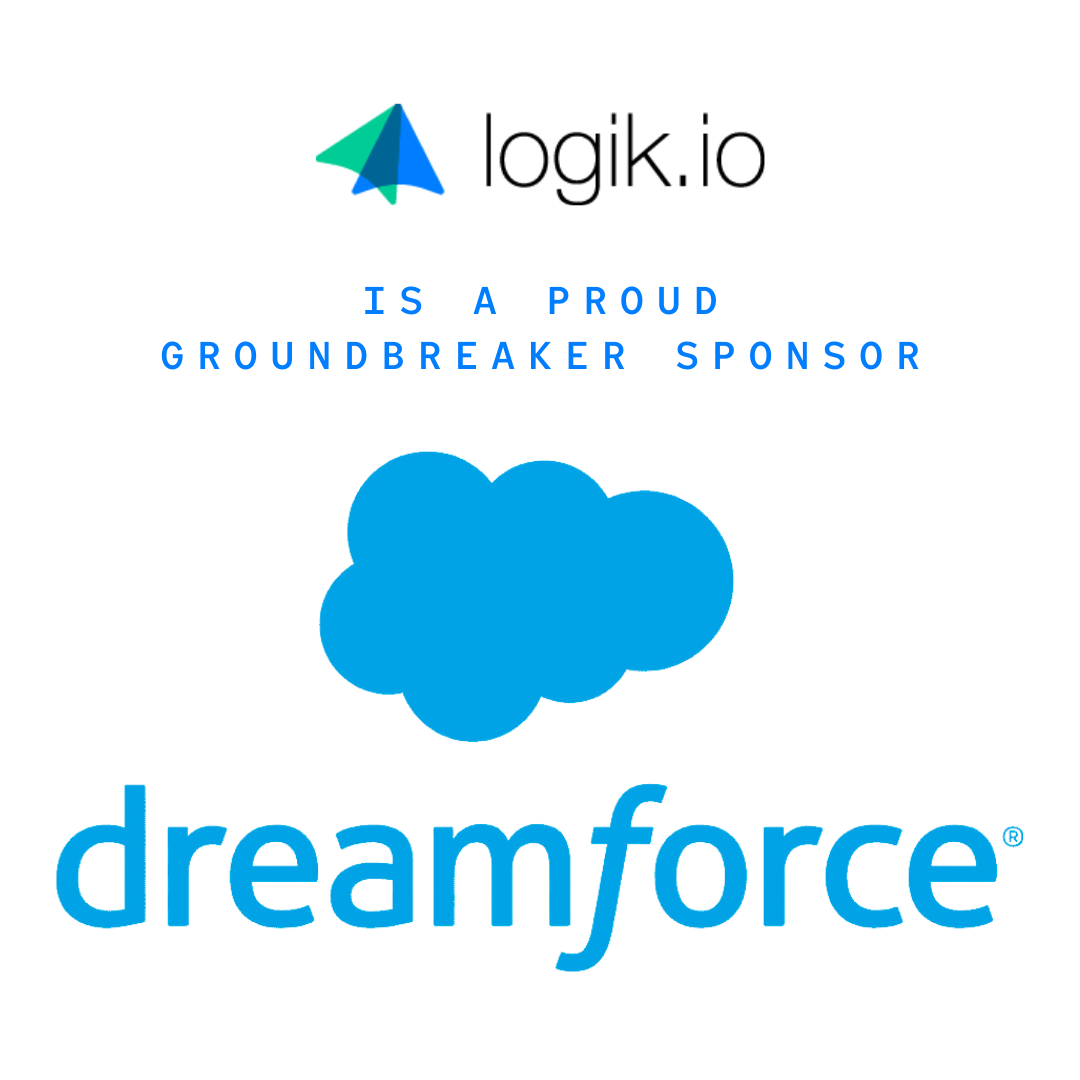 Join Logik.io at Dreamforce 2023!
San Francisco, CA
September 12th - 14th
Booth #1301
How to Connect With Us
Logik.io at Dreamforce
Visit our booth, meet with our team & hear from our customers
Logik.io is a proud Groundbreaker Sponsor of Dreamforce 2023
JOIN US OFF SITE
The Factory at SPUR:
An Executive Exclusive
Steps away from the Campground, enjoy a quiet oasis of calm in our exclusive lounge hosted by Uptima, Logik.io & Zilliant.

Enjoy three floors of exclusive access to content with industry-leading experts. This space offers a quiet getaway from the hustle and bustle of Dreamforce, and offers plenty of space for relaxation, inspiration, and collaboration. Maximize productivity with our exclusive lounge, extensive meeting areas, and curated environment of industry experts.
AT THE DREAMFORCE THEATER
(Dreamforce Pass Required)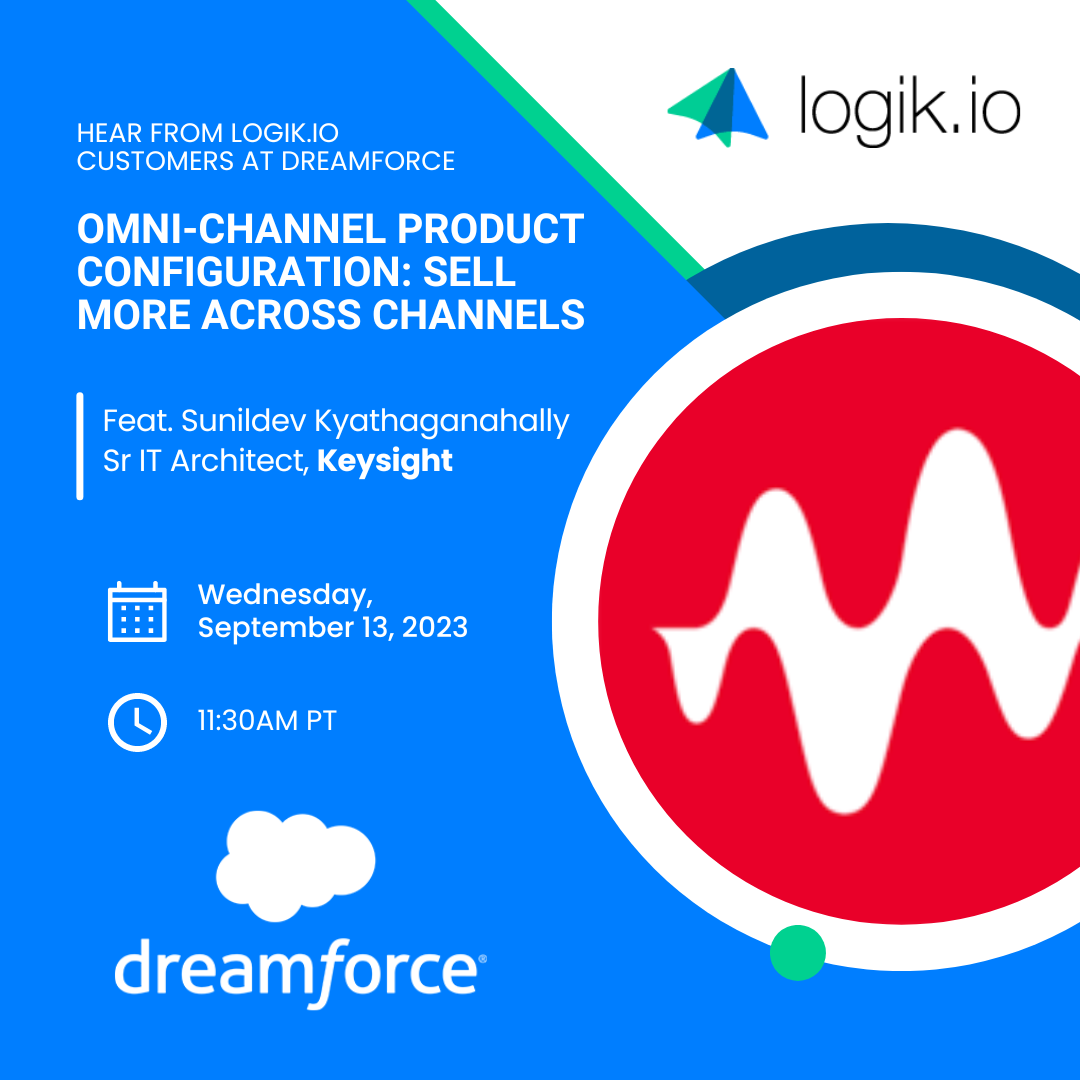 Omni-Channel Product Configuration: Sell More Across Channels
Feat. Sunildev Kyathaganahally, Sr IT Architect
Learn how B2B businesses drive revenue efficiency by making it simple to sell their configurable products, software, and services across channels with advanced configuration engines like Logik.io.
Wednesday, September 13th @ 11:30am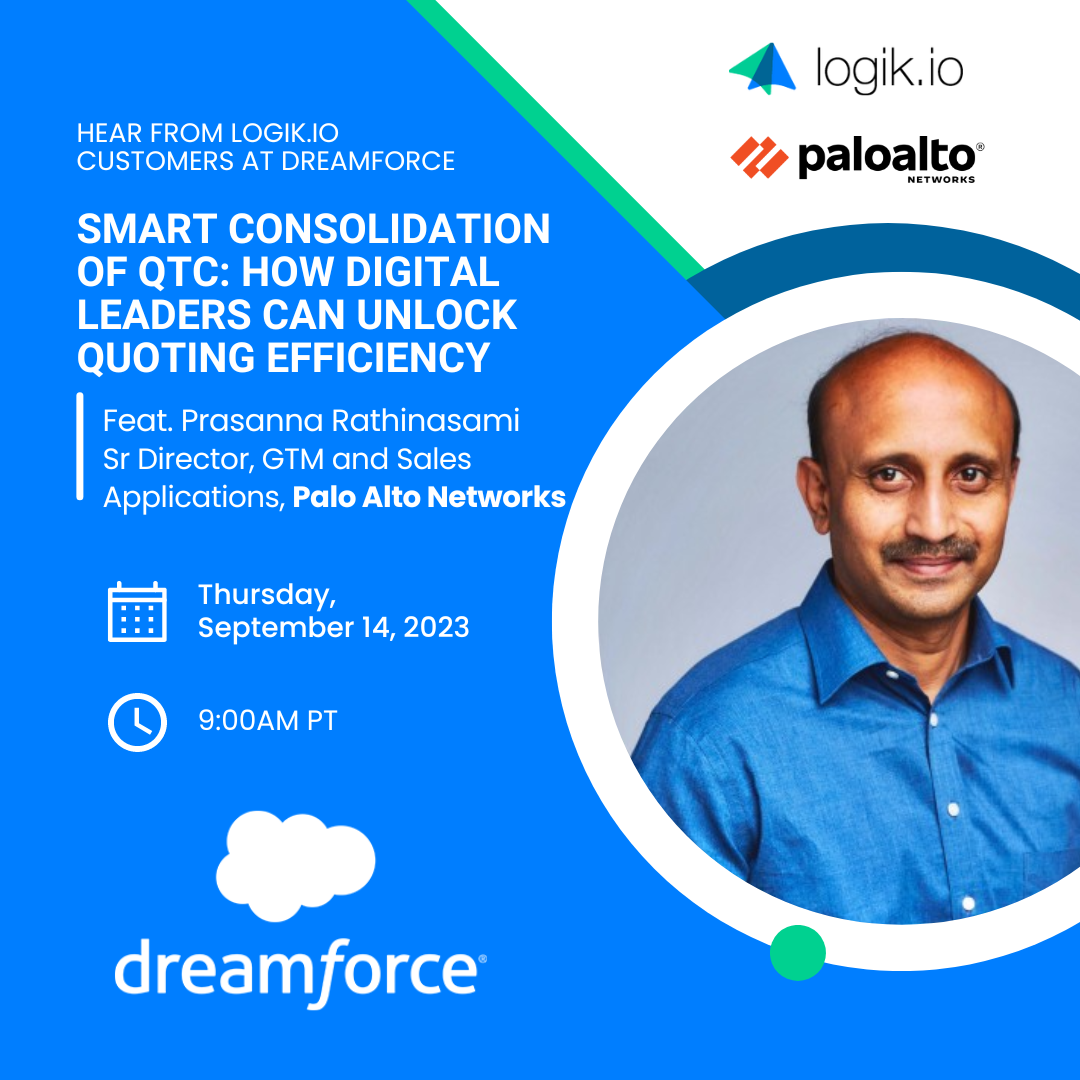 Smart Consolidation of QTC: How to Unlock Quoting Efficiency
Feat. Prasanna Rathinasami, Sr. Director, GTM & Sales Applications
Learn how digital leaders can make QTC-operations more efficient for sellers and IT to configure and quote ALL your hardware, software, and services products in one centralized system.
Thursday, September 14th @ 9:00am
AT THE FACTORY AT SPUR
(No Dreamforce Pass Required)
The Future of CPQ: A Look Ahead at Logik.io's Innovation Roadmap
Feat.
Christopher Shutts, Co-Founder & CEO
Fazal Gupta, Co-Founder & VP of Product
Russ Halvorson, VP of Product Management

Join Logik.io's Co-Founder & CEO Christopher Shutts, Co-Founder & VP of Product, Fazal Gupta and VP of Product Management Russ Halvorson, for a discussion and presentation on how Logik.io plans to continue innovating our advanced configuration and guided selling solution to support the evolving needs of the "consumerized" customers.

Tuesday, September 12th 9:00am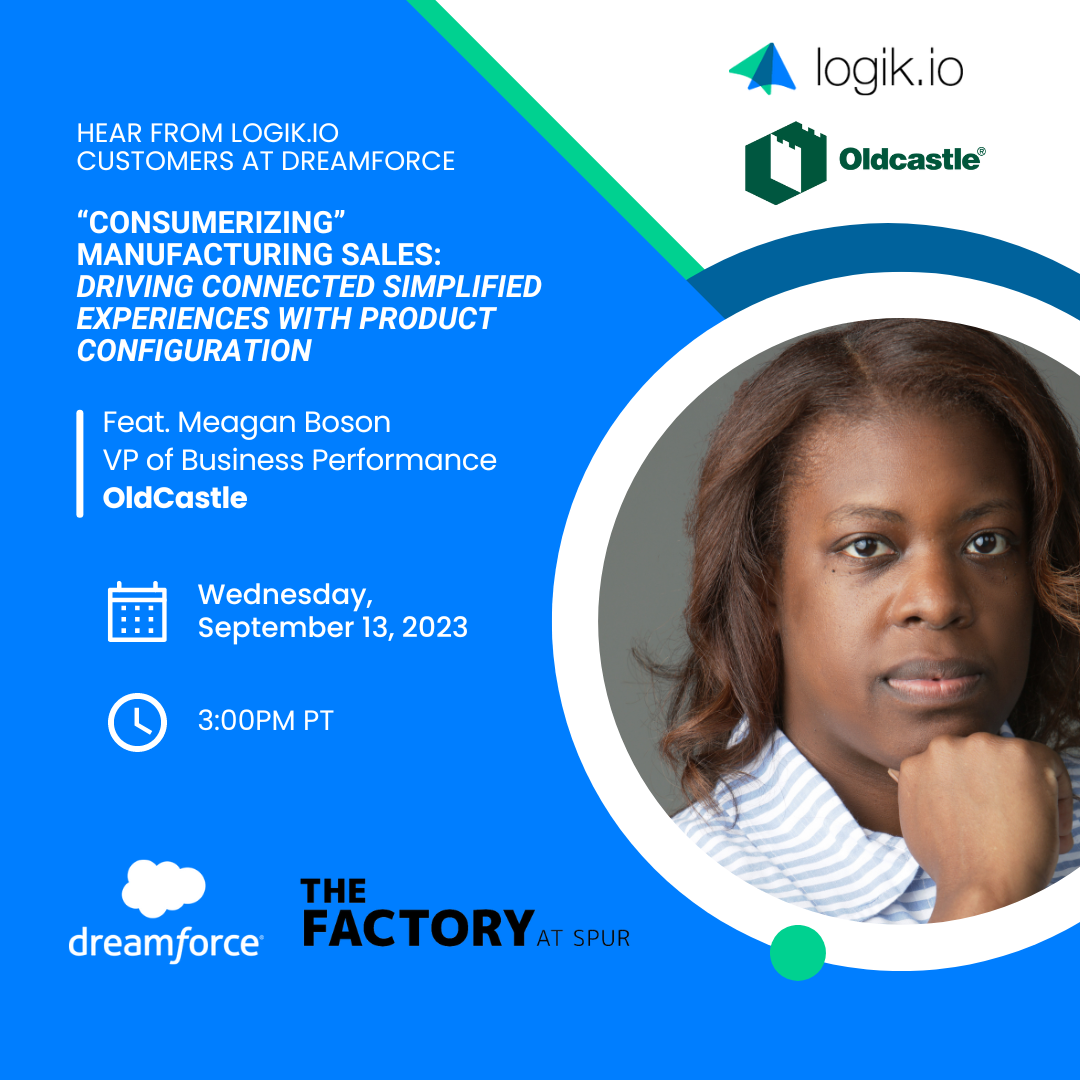 "Consumerizing" Manufacturing Sales: Driving Connected Simplified Experiences with Product Configuration
Feat. Meagan Boson, VP of Business Performance
Learn how manufacturers can use Logik.io and Salesforce to make all their products simpler to quote and sell while driving more digitally connected production processes, ALL powered by a single engine for guided product configuration, advanced selling rules, and BOM generation.
Wednesday, September 13th @ 3:00pm
See us at Booth 1301
Chat with Our Team, and Play & Enter to WIN
The Logik.io team will be standing by in full force ready to demo Logik.io, answer your questions, and help you on your configuration journey.
And if that's not enough.... One lucky person walked away with a Garmin Golf Watch.
Want to try your luck?