As we unpack our suitcases and swag bags, and as we take a few moments to reflect on this week, one thing is clear: Dreamforce 2023 was one for the books.

The Logik.io team could be found all over Dreamforce 2023, from the conference Campground with its soothing woodsy ambiance, to "The Factory" experience hosted by our friends at Uptima.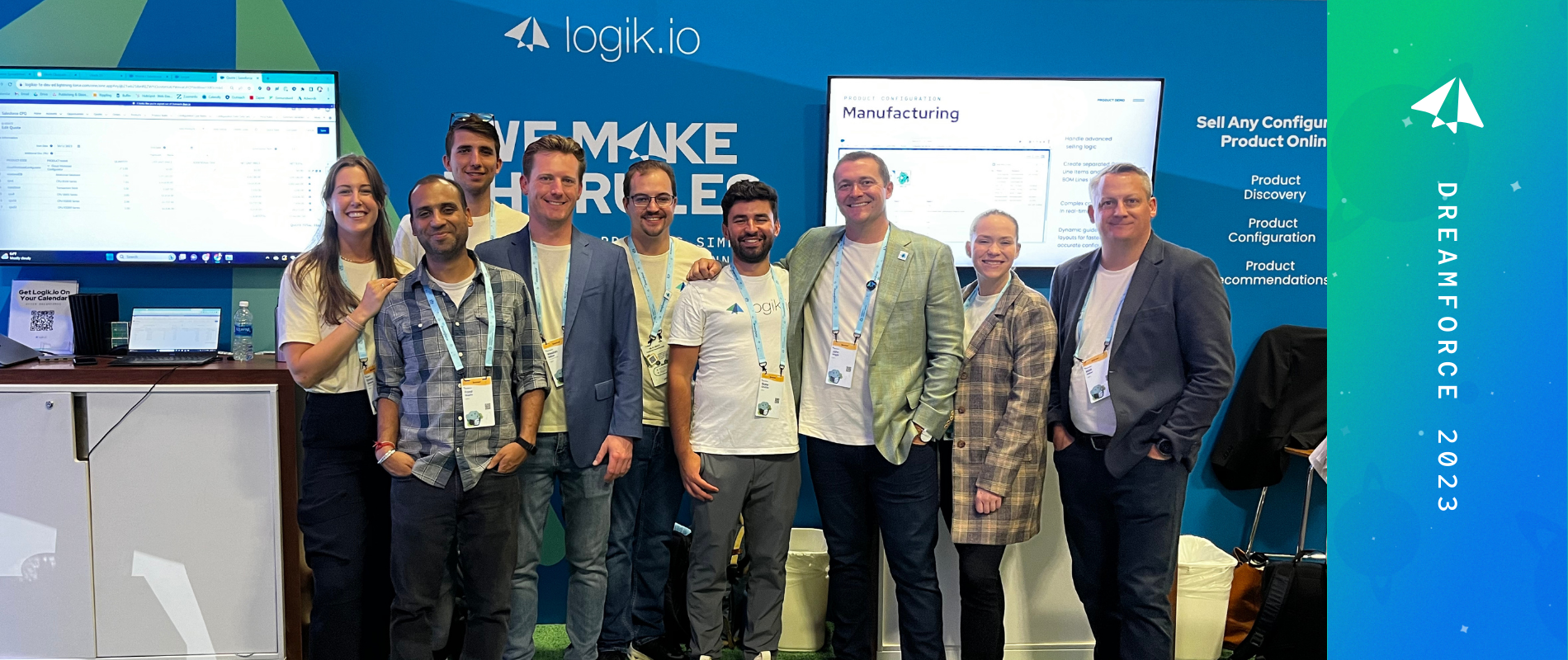 We had the opportunity to meet so many people at our booth, which was in itself a destination for talking shop and having a (golf) ball. If you were at the event and stopped by, you may have chosen to play around with our fun interactive demo experiences that enabled you to configure a space-ready rocket ship, a nostalgia-inspiring video game, or a future-now AI robot.

Across the three days of Dreamforce 2023, we had the opportunity to get onstage with some of our esteemed customers and partners. It was an honor to speak to the Dreamforce audience about the future of CPQ, the consumerization of complex selling, and the rise of B2B eCommerce.

Dreamforce Day 1 began with our talk on the future of CPQ, which covered Logik.io's recent growth and innovation as well as a look at our product roadmap.

Day 2 brought double the speaking sessions. In the morning, we hit the Campground stage with a presentation featuring Sunildev Kyathaganahally from Keysight Technologies. Sunildev shared about how Keysight is furthering the company's omni-channel selling capabilities with advanced product configuration.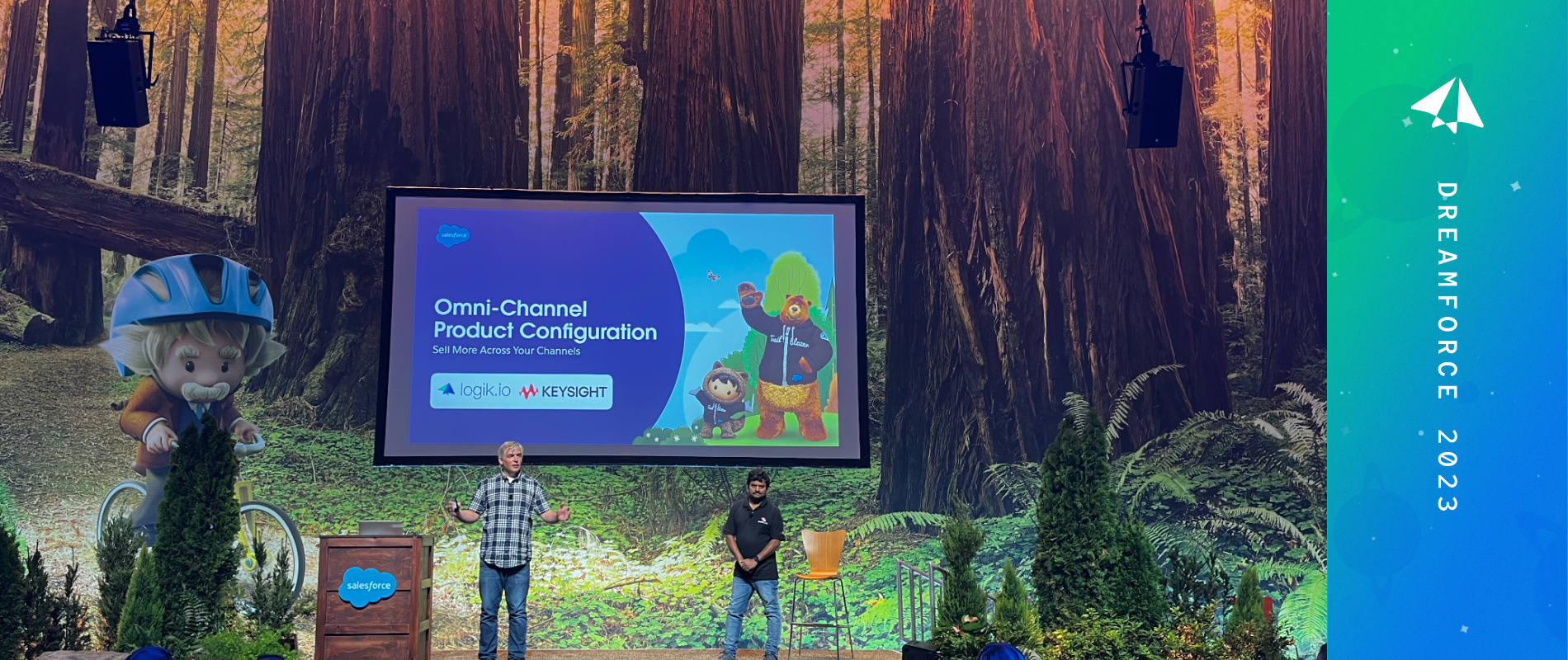 That afternoon, we were back at The Factory for a panel discussion featuring Logik.io customer Meagan Boson from Oldcastle Infrastructure and our partner Bill Veiga from Salesforce. Meagan walked the audience through manufacturing trends and what's driving toward the need for the industry to "consumerize" buying and selling experiences, while Bill and our Christopher Shutts explained how Logik.io plus Salesforce are able to support next-level product configuration, quoting, and BOM generation for manufacturing companies.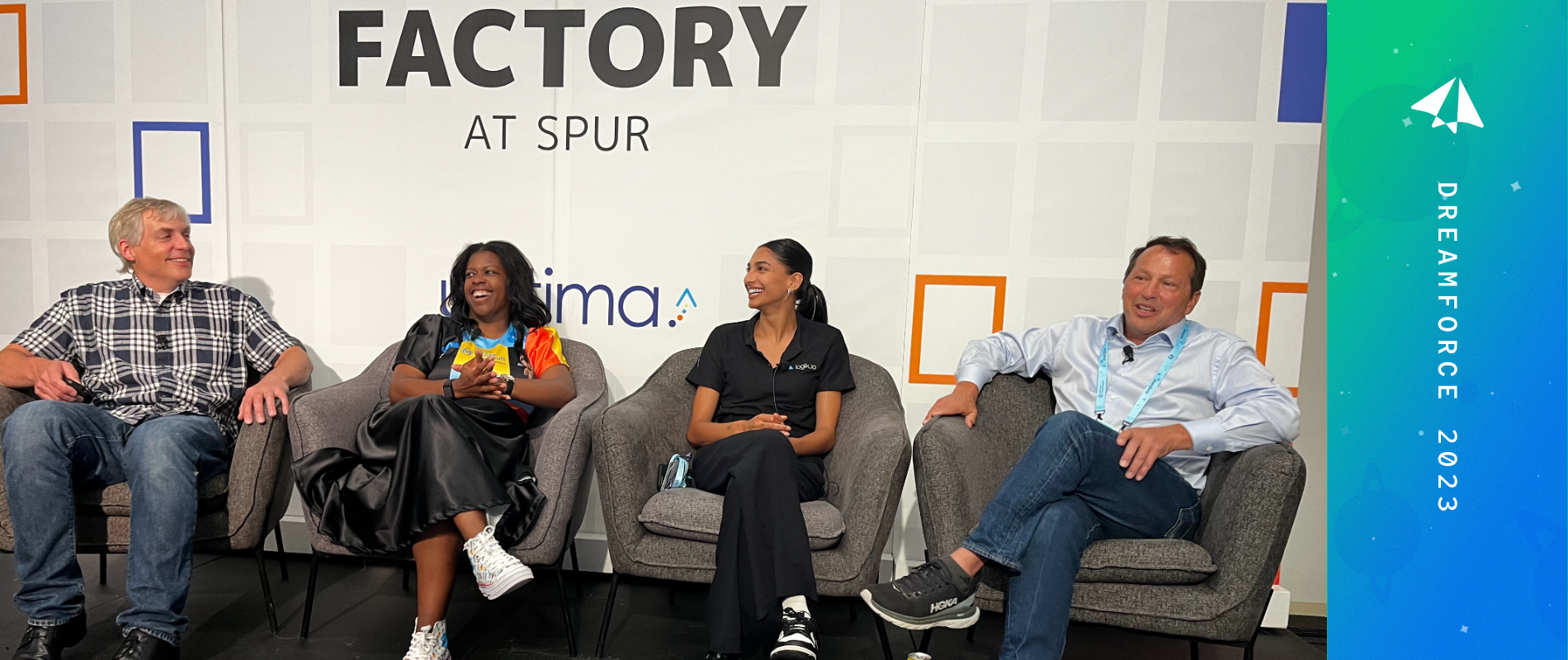 On Day 3, we were back on the Campground and finished strong with a talk featuring Prasanna Rathinasami from Palo Alto Networks. Prasanna walked the audience through the company's approach to consolidating quote-to-cash and why streamlining QTC supports a productive and efficient sales process.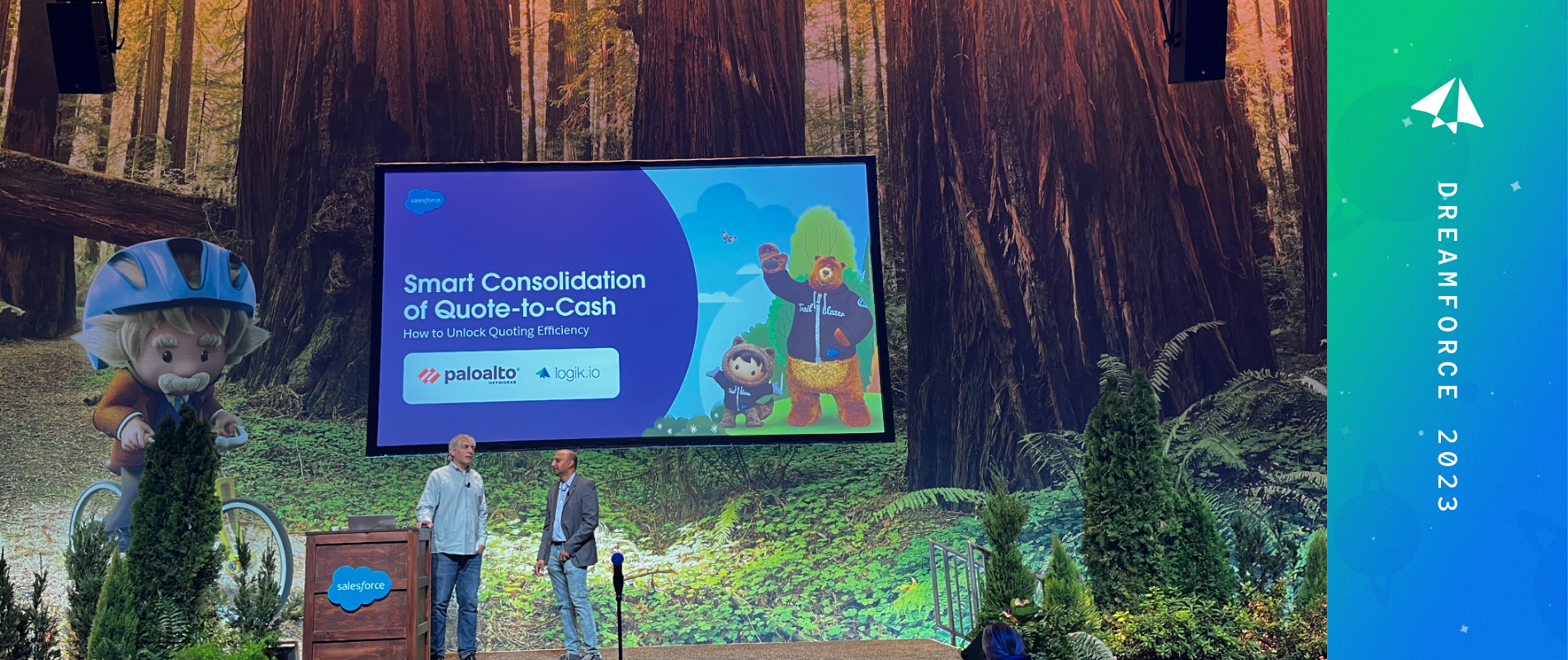 Aside from the presentations and booth conversations, the conference had such an electric energy. We enjoyed meeting so many new people and connecting with partners, customers, and CPQ friends who are innovating their businesses in countless exciting ways. All in all, we'd say Dreamforce 2023 was a dream come true.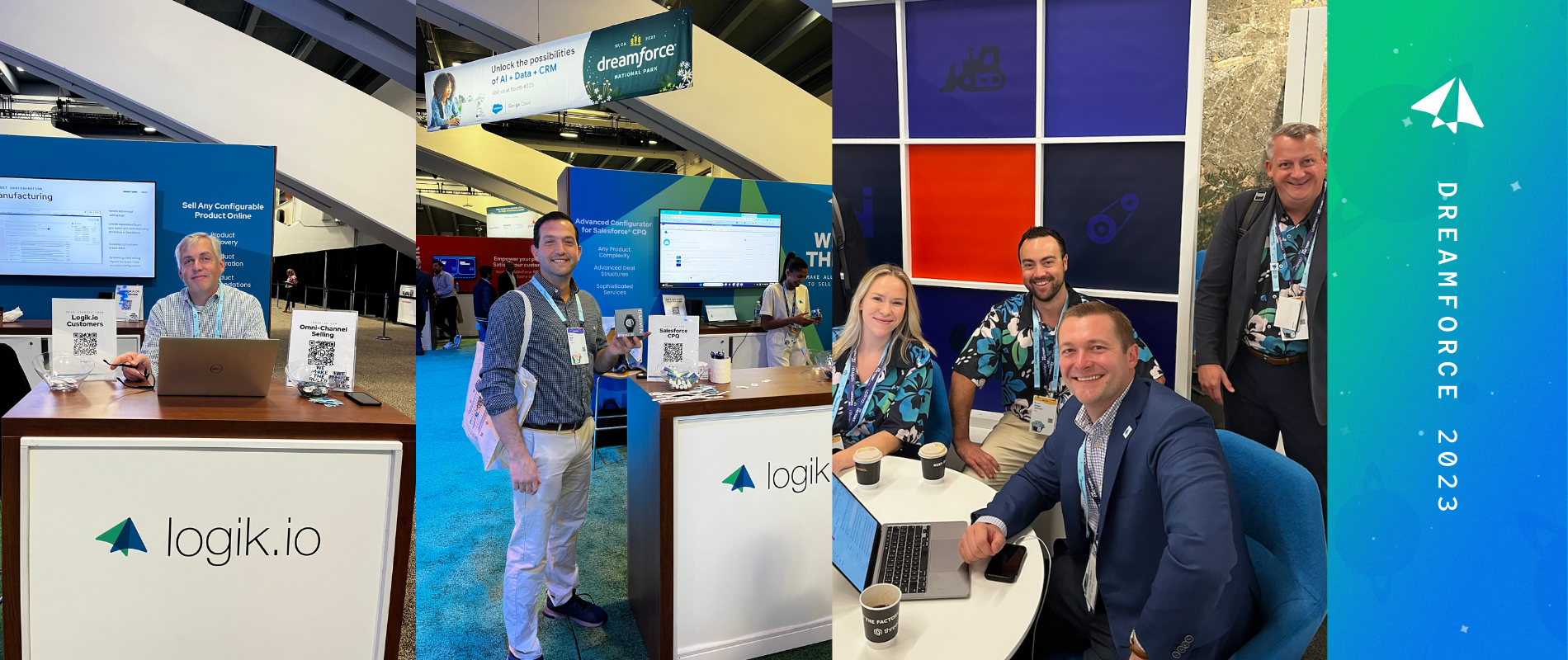 If we saw you at the event, let's keep the conversation going. If you weren't at Dreamforce this year, keep your eyes out for more recaps and impressions from our team.