Logik.io System Integration Partners
Our goal at Logik.io is to build a large family of happy customers that love our product, and we view our SI Partner Program as a key component of making that vision a reality
WHAT IS THE LOGIK.IO SI PARTNER PROGRAM?
We partner with leading System Integrators to drive sustained scalable success for our customers
The Logik.io partner program includes SI's with decades of proven success in quote-to-cash and ecommerce implementations, who have chosen to partner with Logik.io because they view the company's next generation configuration engine as a key component of their customers' tech stacks going into the future.
Partners work directly with customers to implement Logik.io's solution to augment and enhance their Salesforce CPQ platform, and to enable omni-channel selling by integrating with existing eCommerce platforms using Logik.io's flexible headless architecture.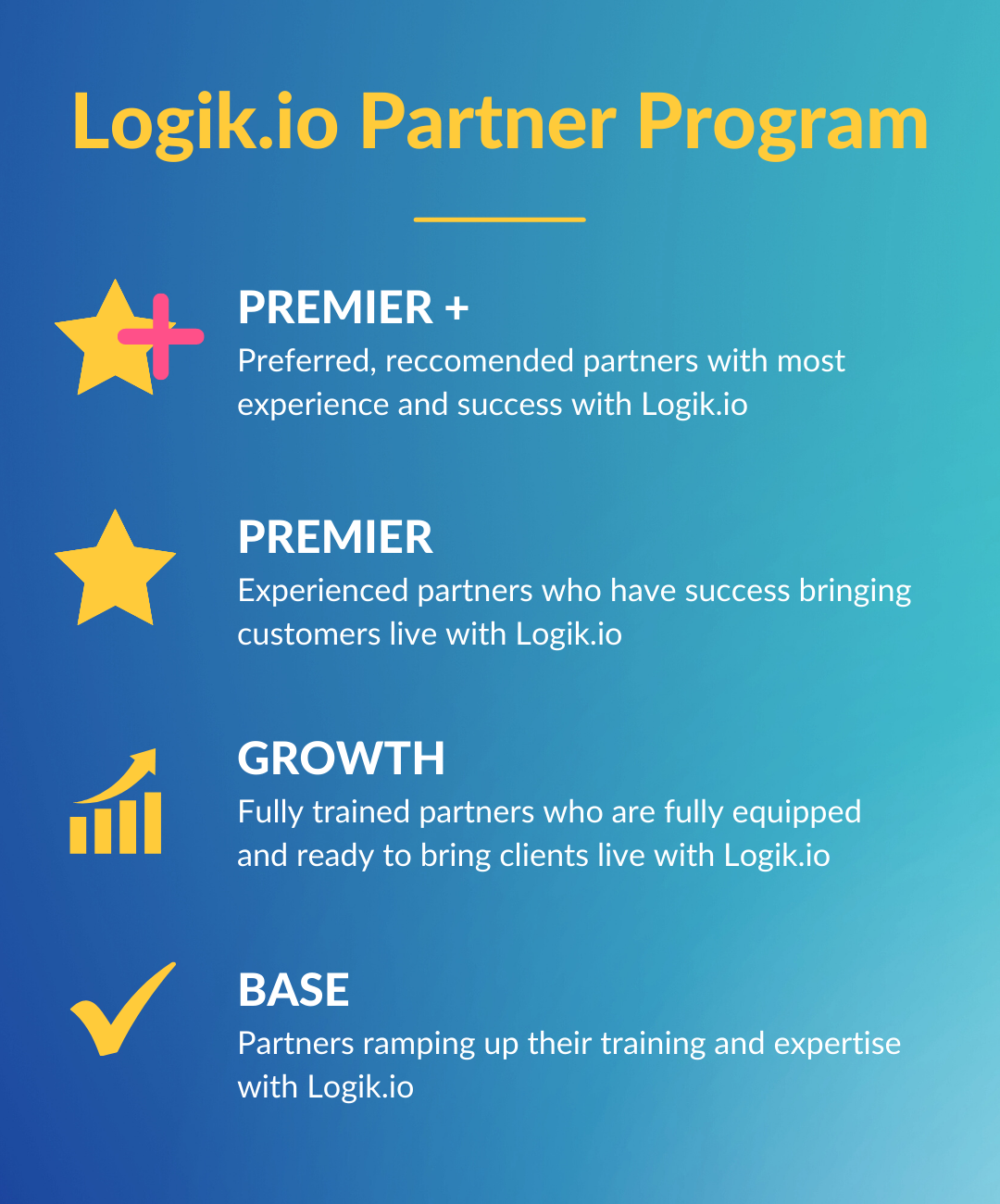 Our Partners
Learn more about our partners that make our customers successful
BECOME A LOGIK.IO SI PARTNER
Interested in expanding your company's SI services by partnering with Logik.io?