LEARN
Logik.io Resources
Guides, webinars, videos, and more to learn everything you need to know about sales, digital commerce, and CPQ.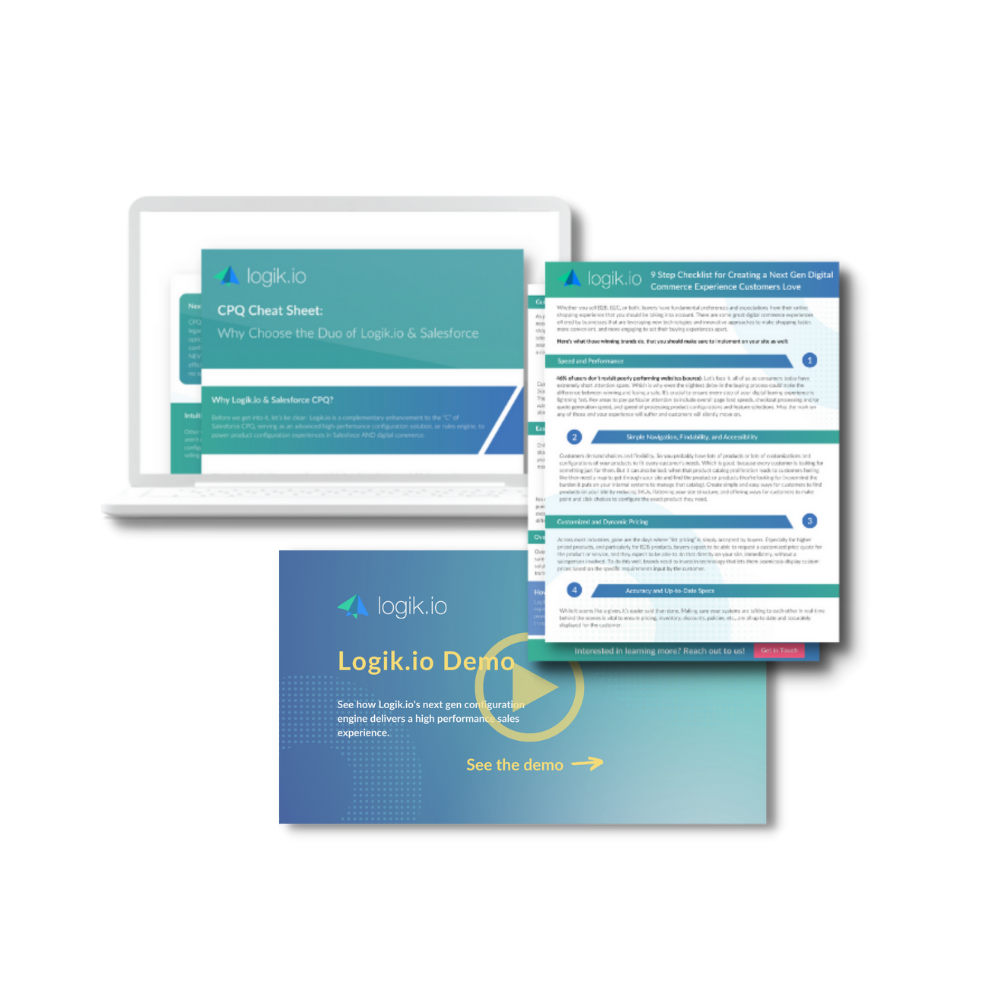 GUIDES, EBOOKS, WEBINARS, AND MORE
CPQ & Digital Commerce Resources
CHECKLIST
9 Step Checklist for Creating a Next Gen Digital Commerce Experience Customers Love
Here's what winning brands do, that you should implement on your site as well.
GET THE CHECKLIST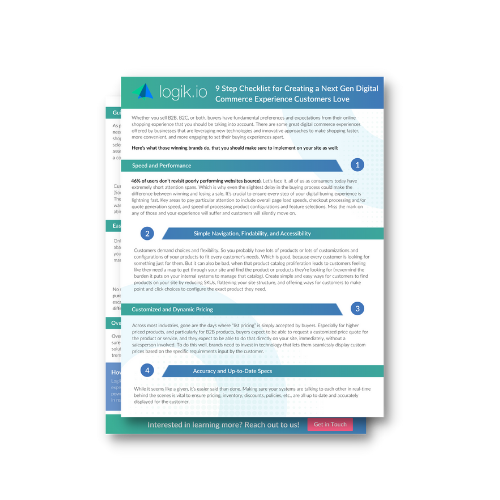 WEBINAR
How B2B Brands Can Get a Competitive Edge with 3D Visualized Omni-Channel Selling
Not offering an engaging and interactive online selling experience for your buyers could be losing you millions.


GET THE RECORDING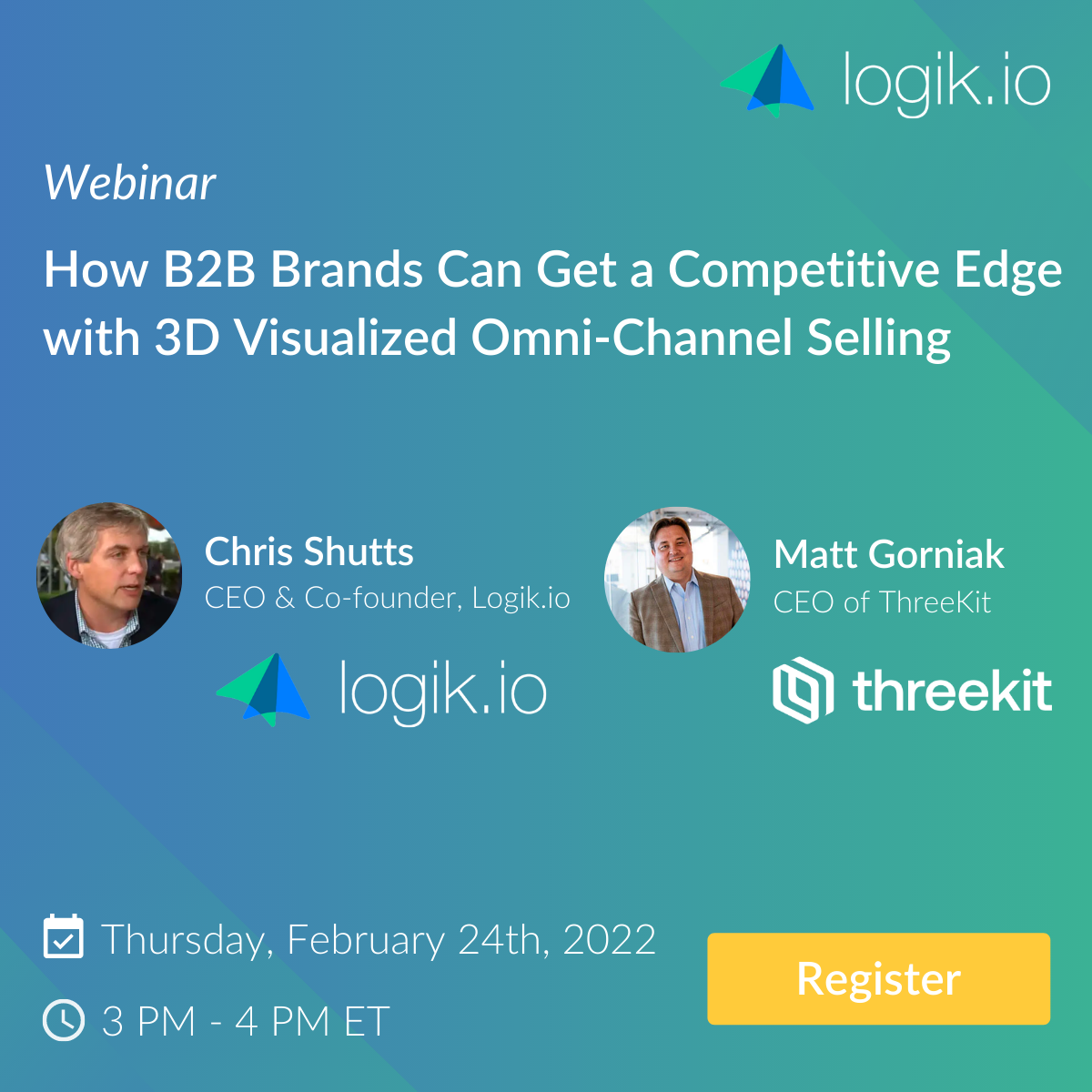 ORIGINAL VIDEO SERIES
Logik Talks
Making sense of all things quote-to-cash, digital commerce, and the future of B2B selling.
Ep. 1: What Makes Logik.io a Next Generation Configuration Solution?
Featuring Chris Haussler
Sr. Principal PM at Logik.io
Ep. 2: Rules Engines & Solving Engines for CPQ and Digital Commerce
Featuring Jeff Wilkins
Rules & Calculations Engine Lead at Logik.io
Ep. 3: The Rise of B2B Commerce and Visual Selling
Featuring Matt Gorniak
CEO of Threekit
Ep. 4: Optimizing CPQ for Hybrid Physical/Subscription Products
Featuring Joe Jagassar
Managing Director at Original Shift
Ep. 5: The Biggest Mistakes Companies Make When Selecting CPQ
Featuring Erwan Kerebel
Sr. Director Product Management, Salesforce
ALL LOGIK.IO, ALL THE TIME
Learn About Logik.io
Your pain? We understand. This is why we do what we do, and can provide you with an experience like no other.
WHITEPAPER
Why Choose the Duo of Logik.io & Salesforce
Want to learn why pairing Logik.io and Salesforce CPQ outperforms competitive solutions? Check out our guide to learn why it's the best fit for your business
LEARN MORE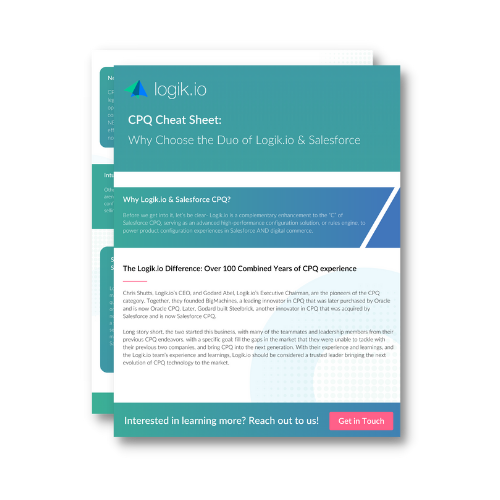 WEBINAR
How to Achieve a High-Powered, Low-Maintenance Configuration Admin Experience with Logik.io
GET THE RECORDING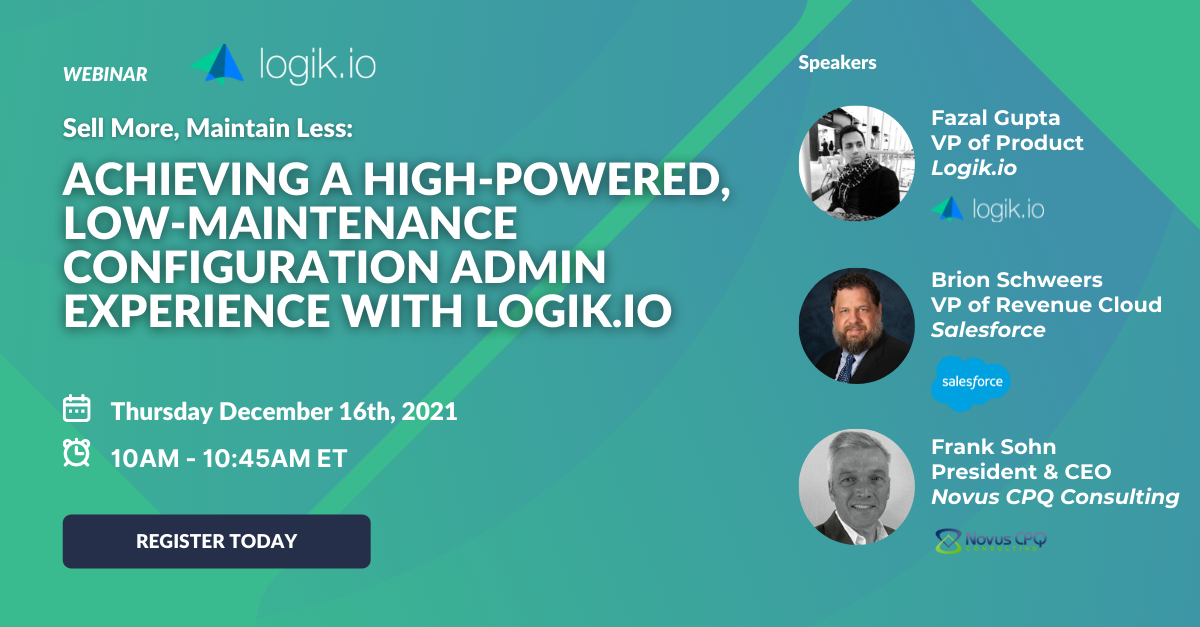 SALESFORCE CPQ DEMO
Logik.io for Salesforce CPQ Demo
Want to learn why pairing Logik.io and Salesforce CPQ outperforms competitive solutions? Check out our demo here
WATCH
WEBINAR
Logik.io Matrix Loader Demo
Using just Logik.io and Excel, watch how you can create a complete end-to-end product configuration for Salesforce CPQ in less than 5 minutes
WATCH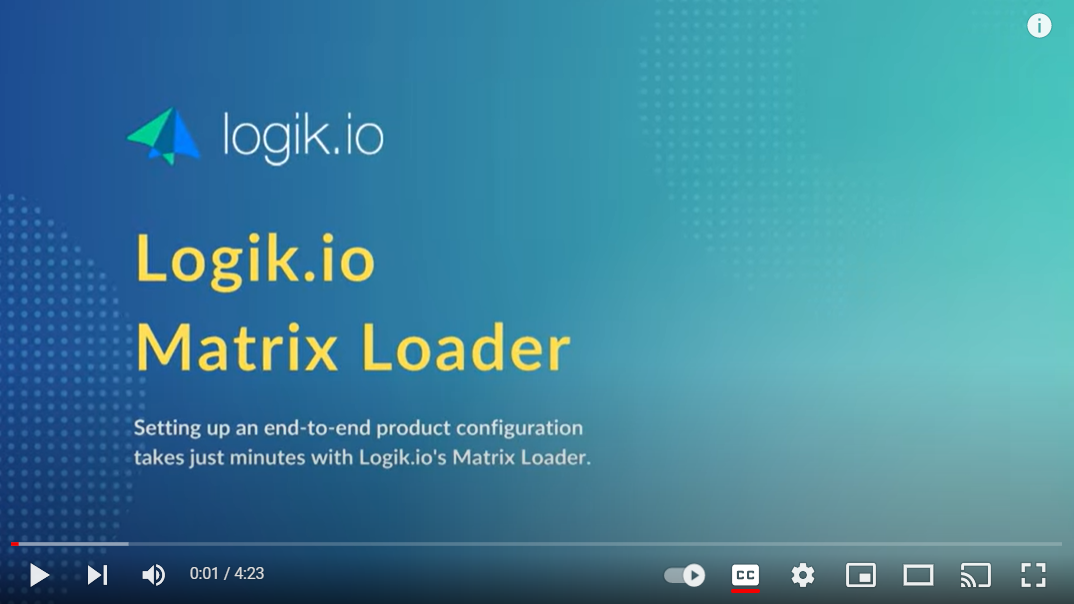 Ready to learn more about Logik.io?